Meet the Faculty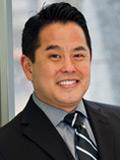 Mark W.S. Chun, PhD
Academic Director of Executive Education and MS Applied Analytics; Associate Professor of Information Systems Technology Management
Phone: (310) 258-2824
E-mail: mark.chun@pepperdine.edu

PhD, University of Colorado at Boulder
MBA, University of California at Irvine
BA, University of Hawaii
Mark Chun is an Associate Professor at Pepperdine University at the Graziadio School of Business and Management. He recently served as the Interim Associate Dean of Executive Programs. He earned a PhD in Information Systems from the University of Colorado at Boulder. He received an MBA from the University of California, Irvine. He holds a Bachelor of Business Administration degree with an emphasis in management information systems from the University of Hawaii. He has worked for companies such as Intel Corporation, Pepsi Co. / Taco Bell, Coopers & Lybrand, and the Bank of Hawaii.

Dr. Chun's research focuses on the use of information technology to create value and to transform organizations. His research interests also include the integration of information systems, knowledge management, and change management. He has conducted information systems research and has consulted with firms such as Qwest (formerly USWest), American Honda Motor Corporation, Hilton Hotels, Kaiser Permanente, DirecTV, NASA-JPL, Northrop Grumman, Pratt-Whitney Rocketdyne / Boeing, Sony, Raytheon, the Aerospace Corporation, FDIC, US Treasury, IRS, USDA, and Herbalife. Dr. Chun's research has been presented at both information systems and management conferences, such as the Strategic Management Society, Americas Conference on Information Systems, European Journal of Information Systems Conference, and the Western Academy of Management. His research has been published in the Information and Management journal, Journal of Information Technology Management, the Journal of Global Information Technology Management, the Journal of Information Technology Case and Application Research, the Journal of Knowledge Management, and the Communications of the Association of Information Systems Journal.

Specialties: knowledge management, management information systems, digital innovation, information technology, process innovation, change management, corporate negotiations, corporate strategy, and organizational behavior.
Selected Links:
A - D
E - I
J - L
M - P
Q - S
T - Z