Part-Time MBA Elective Courses
At the Pepperdine Graziadio Business School, Part-Time MBA candidates can fulfill 12 units of required elective coursework both inside and outside the classroom. These courses dive deeper into areas of specialization and provide you with the space to access and focus your creative vision. Experiential learning programs are among the options, so you can gather valuable experience as you earn credit toward your MBA.
Prerequisites often apply, so please see our full course catalog for details on the electives that interest you. Additional electives are available within our Part-Time MBA Areas of Concentration.
Take the Next Step
Learn more about how to achieve your career goals with the Pepperdine Graziadio Part-Time MBA program.
Elective MBA Courses
Entrepreneurship and New Ventures
Opportunities for Entrepreneurship Seminar Series
ENTR 660 (0 units) 
This course offers seminars designed to help students find personally compelling, high-potential ideas for new ventures. Each seminar provides an overview of a cutting-edge technology or field of inquiry, with a broad range of potential applications for new products and services. This immersive experience facilitates the discovery of market problems that might be solved by new ventures using the technologies presented.
Entrepreneurship and the Generation of New Venture Ideas
ENTR 661 (2 units)
This course is an introductory focus on the individual entrepreneur, the generation of innovative ideas, the protection of intellectual property, the process of venture creation, and the role of entrepreneurship within society. Students acquire skills and learn how to create for-profit solutions to real-world market opportunities, and pitch their ideas.
The Feasibility of New Venture Ideas
ENTR 662 (2 units)
This course concentrates on testing the personal, technical, financial, and market feasibility of entrepreneurial ideas and demand for products and services that are new to the market, and/or for which no market currently exists.
Managing Entrepreneurial Ventures 
ENTR 664 (2 units) 
Managing Entrepreneurial Ventures highlights the foundational principles and best practices for managing the startup process. This includes determining the organizational structure, planning operations, handling compensation and human resources, and exiting a new venture.
New Venture Creation
ENTR 667 (2 units)
New Venture Creation is a capstone course for students actively involved in creating a new business. Students complete a business plan and present it to a panel of venture capitalists and angel investors for potential funding.
Marketing
Services Marketing 
MKTG 660 (2 units)
For organizations with a product mix that contains services, special challenges arise. This course addresses those challenges by developing your understanding of how to integrate marketing, operations, and human resource management within service organizations. This is enhanced by the use of a computer-based simulation that requires students to manage a virtual service organization.
Product Innovation and Management
MKTG 661 (2 units)
This course is designed to help students deepen their understanding of product innovation and development. Students identify, develop, and commercialize new products, as well as modify existing products. The curriculum is designed to develop students' critical thinking, decision-making skills, as well as the creativity needed for successful product development within the diverse processes of product teams.
Marketing Communications 
MKTG 662 (2 units)
If you're interested in a career in promotion or product/service marketing management, this is a highly relevant course. Our Marketing Communications curriculum explores the contemporary role of integrated marketing communications (IMC), and how a combination of marketing channels help build and maintain brand image and organization health.
Strategic Issues in Marketing
MKTG 663 (2 units)
Marketing strategy involves the commitment, organization, and allocation of a firm's resources to the pursuit and achievement of sustainable competitive advantages. This course examines both the development and implementation of marketing strategies to this outcome. Because the higher order - or abstract - nature of this course demands that students understand the integrative nature of all the functional areas of management, it is taken near the end of the program.
Marketing Consulting: Education to Business (E2B)
MKTG 664 (4 units)
E2B provides real-time, real-world experience in a one-of-a-kind experiential learning program. You can apply your core curriculum to actual issues and challenges facing a company secured for the class by the Graziadio Business School. With your MBA peers, you work directly with the company's executives as marketing consultants, providing them with solutions as you obtain invaluable practical experience.
This program is recognized by U.S. News & World Report as one of the Top 10 College Courses That Will Pay Off at Work.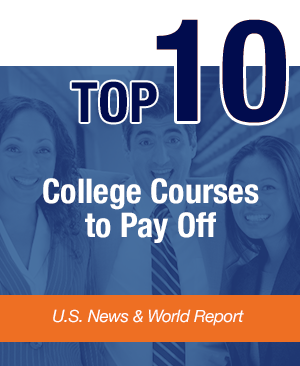 Marketing Entrepreneurial Ventures 
MKTG 665 (2 units) 
This course examines the unique marketing challenges of startups and smaller businesses. In addition to examining the marketing of an entrepreneurial venture's products, this course explores the application of marketing concepts to attract financial and human resources.
International Marketing Management
MKTG 673 (4 units)
This course begins with a review all elements of marketing strategy and implementation, then goes on to explore the similarity and differences of those elements within the global environment. We provide tools for assessing potential, segmenting, targeting, and entering global markets. And mechanisms such as countertrade, time sharing, and appropriate technologies are explored as means for prospering in lesser-developed economies.
Central to this course is developing a sensitivity to the ethical and pragmatic issues of operating across multiple cultures.
Finance and Economics
Financing Entrepreneurial Ventures
FINC 663 (2 units)
Financing Entrepreneurial Ventures addresses issues related to the process of securing the necessary funds for small business enterprises, family firms, and entrepreneurial ventures. This course covers an array of resources - commercial banks, venture capital, angels, and government financing. In addition, collateralizing assets, creating effective business plans, and the IPO process are discussed within the context of securing financing.
Business Analysis Using Financial Statements
FINC 664 (2 units) 
This course examines the viability of a firm and its strategies within the framework of accounting rules and conventions. Methods of credit analysis, securities analysis, and performance analysis are developed, along with pro forma financial statements for investment decisions using forecasting. These principles are applied to a variety of managerial decisions including firm valuation, distress prediction, and determining value-enhancing capital structures and financing choices.
Global Capital Markets and Institutions
FINC 667 (4 units) 
This course examines the operations of financial markets and institutions in allocating capital in an international macroeconomic environment. A major focus is on debt contracts and securities, and on innovations in credit and money markets. Specific topics include history of the international financial system, foreign exchange and exchange rate determination, open economy macroeconomics, and hedging and arbitrage.
Valuation and Corporate Combinations
FINC 668 (4 units)
Examine methods for measuring and managing the value of companies. Students apply the different valuation methodologies studied to investment decisions related to control transactions such as mergers, acquisitions, hostile takeovers, going private transactions (MBOs and LBOs), asset restructuring, and voluntary and involuntary liquidation. Methods for creating takeover defenses also are developed.
Investments and Portfolio Management 
FINC 669 (4 units)
Investments and Portfolio Management enables you to
establish the foundations for analysis of optimal security selection.
examine procedures for constructing investment portfolios.
consider strategies that investors can employ to meet alternative investment objectives.
We cover the full scope of investment management by examining all classes of securities (equities, fixed-income instruments, real estate, derivatives, etc.) in both domestic and foreign markets.
Global and Macroeconomic Environment 
ECNM 670 (4 units)
A key objective of Global and Macroeconomic Environment is to support your understanding of how the external macro/global economic environment can pose opportunities and threats to an organization. From both a domestic and global perspective, we cover such topics as price stability, unemployment, monetary and fiscal policies, capital markets, and business cycles. The course also addresses the fundamentals of international economics and business, with an emphasis on political, social, and cultural forces.
Organizational Dynamics and Management
Advanced Principles of Organizations and Leadership
OTMT 670 (4 units)
This course goes beyond earlier behavior studies and examines the interactions among human resources, technologies, organization design, external forces, and management. We take a macro-organization perspective to integrate these elements for better understanding of system design, work design, and management theory.
Cross-Cultural Management 
OTMT 671 (2 units)
In Cross-Cultural Management, students gain insight to cultural influences on organizations and on the people working within them. You will "learn culture" using the following methods:
scanning the cultural assumptions of groups
bringing personally held cultural assumptions to consciousness
gaining exposure to the cultures of different regions, nations, and groups, and considering their organizational and managerial implications
facilitating communication and cooperation across cultures
Organizational Dynamics and Managing Change
OTMT 672 (4 units)
Contemporary organizations exist in social, political, and economic environments that can change rapidly and unpredictably. This course deals with how to manage those changes. Methods for designing interventions that increase effectiveness are explored at the individual, group, intergroup, and organizational level.
Creativity and Innovation for Leadership
OTMT 678 (4 units)
Information explosion, intense competition, accelerated social and technological change, fresh expectations from new generations, and ever-higher customer demands...
These are the new realities of business. Today's leaders must respond with greater creativity and innovation, so in Creativity and Innovation for Leadership, we focus on imagination and invention ("creativity") and on the productive results of such processes ("innovation"). To enhance business problem solving and effective leadership, students integrate a dozen linear methods with a dozen nonlinear, imaginative tools.
Leadership: Great Leaders, Great Literature
OTMT 680 (4 units)
Leadership is one of the most studied and least understood human behaviors. Yet, leadership is critical for organizational success. What is leadership? Who has it? Where does leadership come from? Does it differ by culture? How do leaders differ from managers, how might you become a more effective leader?
We explore answers and theories to prepare individuals to better understand and assume leadership roles in increasingly competitive, globalized, multi-values organizations.
Business and the Law
International Business Law and Its Environment
LEGL 673 (4 units)
With a focus on international business and the broad scope of worldwide legal systems, this course prepares students to avoid conflict and liability, and to apply legal analytical methods for contracts and other matters pertaining to business end goals. Students gain a better grasp the subtleties of legal terminology within the world of international business, and recognize the influence of United States law within it.
Environmental Law
LEGL 675 (4 units)
This course can be taken only toward a General Business Administration emphasis. It covers a broad range of environmental law competencies so that students
gain an understanding of legally sensitive environmental issues and trends.
learn how to remain knowledgeable of ongoing changes.
take preventative steps to avoid liability exposure.
utilize corporate or outside counsel to its greatest advantage.
recognize and understand the diversity of contemporary environmental law issues.
understand the role of various administrative agencies in application and interpretation of environmental regulation.
Business Negotiation and the Resolution of Conflict
LEGL 684 (4 units) 
This course goes beyond conflict dynamics to include specific avoidance techniques and alternative avenues of resolution. Communication and decision making are studied in depth, with particular attention paid to identifying solutions that are outside traditional litigation. To provide the greatest level of understanding, students negotiate, mediate, arbitrate, and argue issues in a variety of circumstances including a practical litigation environment.
Global and Experiential Learning Opportunities
Education to Business (E2B)
GSBM 670y (2 units)
Named one of the Top 10 Courses That Will Pay Off at Work by U.S. News & World Report, E2B provides a structured opportunity to integrate learning into real-world, real-time practice. Under faculty supervision, each class works in teams to complete a strategic project for a company brought in by the Graziadio Business School or independently arranged by the team, with prior approval. Graziadio students interact with senior management as they analyze the issue and develop recommendations for action.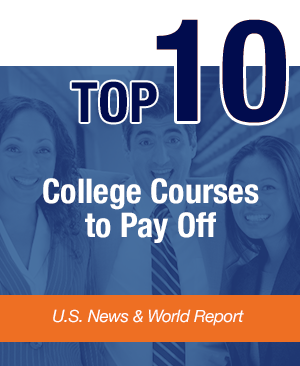 Global Business Intensive
GSBM 693 (1-4 units)
Hosted by partner schools abroad, the Graziadio Global Business Intensive immerses the student in the contemporary global economy. Lectures by distinguished faculty at the partner school and recognized experts from companies and research centers provide invaluable insight. A tour of important historical sites provides a backdrop of culture and history that flavors the nation's experience, and some programs include field visits to internationally recognized companies for hands-on exposure.
Contemporary Issues in Business and Management
GSBM 698 (0-4 units)
This course provides the opportunity to study specific contemporary issues or topics in business and management. Contemporary Issues in Business and Management may be repeated as content changes.
Graduate Directed Studies
GSBM 699 (1-4 units)
Graziadio students have the opportunity to complete missing units to fulfill a course requirement as a result of transferred coursework.* This directed study centers around guided reading and independent research, and is supervised by one member of the faculty.
* Graduate Directed Studies may not be used to fulfill a course requirement in its entirety.