Part-Time MBA in Finance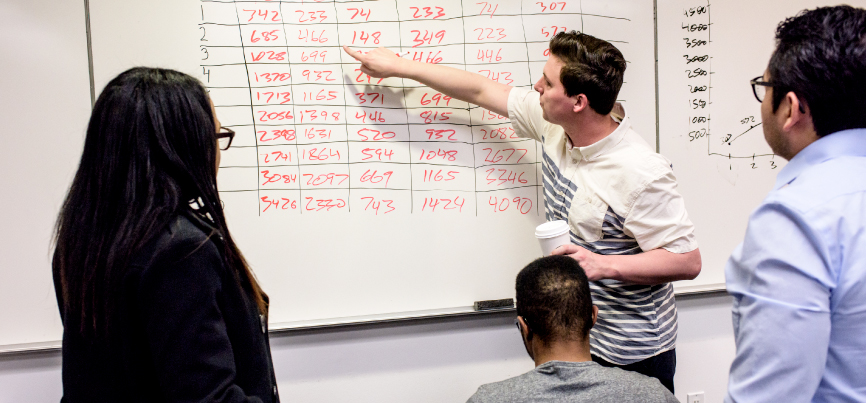 Graziadio's faculty is committed to delivering cutting-edge courses to prepare MBA students for careers in finance. These classes prepare students for careers in portfolio management, corporate finance, investment banking, financial institutions management, and financial risk management. Fully Employed MBA students seeking a concentration in finance must choose 12 units from the finance electives below.
Take the Next Step
Learn more about how to achieve your career goals with the Pepperdine Graziadio Part-Time MBA program.
Required Courses
| Course No. | Course Title | Units |
| --- | --- | --- |
| DESC 621 | Valuation of Real Options | 2 |
| FINC 634 | The Management of Financial Risk | 2 |
| FINC 635 | Real Estate Investing and Finance | 2 |
| FINC 638 | Financial Modeling | 2 |
| FINC 661 | Entertainment and Media Finance | 2 |
| FINC 663 | Financing Small Businesses | 2 |
| FINC 664 | Business Analysis Using Financial Statements | 2 |
| FINC 667 | Global Capital Markets and Institutions | 4 |
| FINC 668 | Valuation and Corporate Combinations | 4 |
| FINC 669 | Investments and Portfolio Management | 4 |
Note: FINC 667 will satisfy the global requirement for the program