Part-Time MBA in Entrepreneurship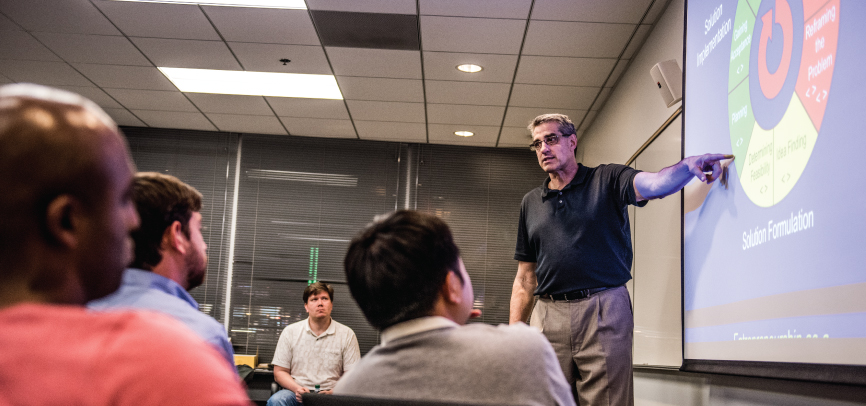 Entrepreneurship is, at its core, a creative activity. It involves starting a new venture with an innovative idea — frequently for a market that currently does not exist. As a result, the MBA entrepreneurship concentration is built upon courses designed to help you tap into your creativity, and then translate your creative vision into a real business that not only produces wealth, but also allows you to express your personal values.
Your first steps include two courses to assist you in discovering your own brainchild— a personally compelling venture idea with large market potential. These are followed by three courses to help you flesh out a business model that will generate profits, build your organization and make connection with your market. Your final step is a course that pulls it all together, resulting in a business plan that you present to a panel of angel and venture capital investors.
Take the Next Step
Learn more about how to achieve your career goals with the Pepperdine Graziadio Part-Time MBA program.
Required Courses
| Course No. | Course Title | Units |
| --- | --- | --- |
| ENTR 624 | Building a Business Model | 4 |
| ENTR 625 | Launching a New Venture | 4 |
| ENTR 661 | Entrepreneurship and the Generation of New Venture Ideas | 2 |
| ENTR 662 | The Feasibility of New Venture Ideas | 2 |
The global business requirement is fulfilled by completing the Entrepreneurship concentration.