Pepperdine Part-Time MBA At a Glance
---
Why Pepperdine?
Rankings and Recognition
Get a business education that speaks volumes about who you are and what you can accomplish.
When you earn a degree from Pepperdine, employers take notice. Our values-driven programs are ranked by some of the most respected publications and organizations in the business world. And we are accredited by the AACSB—a distinguished hallmark earned by fewer than 5% of business schools worldwide.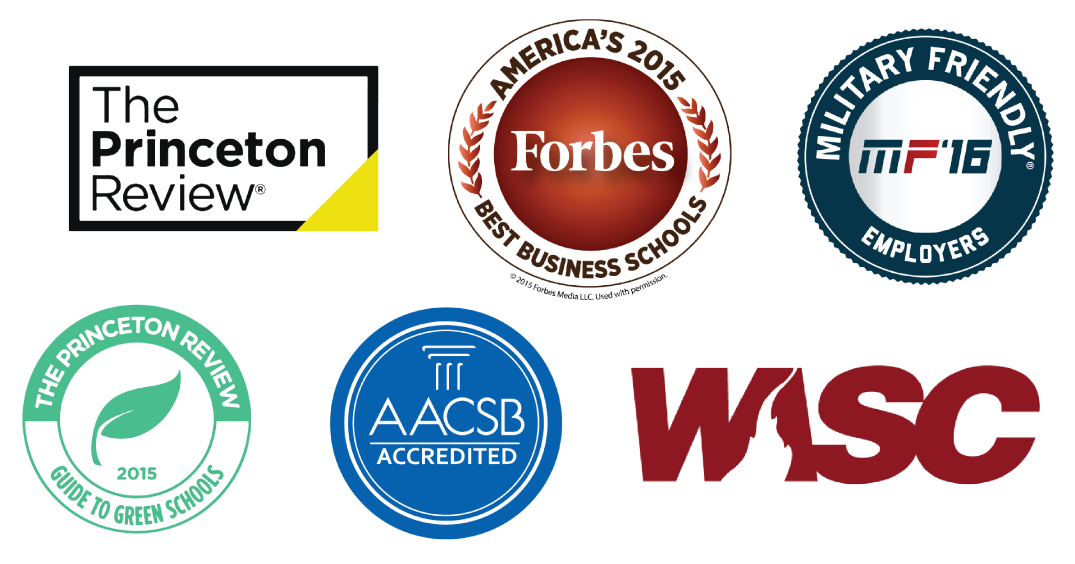 ---
Choose Your Place, Flex Your Pace
52 Units
8 Concentrations
6 Trimesters
4 Locations
Flex Your MBA
Combine on-ground learning with online courses in our Flex MBA. Complete your MBA in as little as two years or up to seven.
---
Test-Drive Your Studies With Intensive Application
Experiential Learning in E2B
A carefully vetted real-world business issue becomes an enriching MBA case study in our E2B: Education to Business program. Exclusive to Pepperdine Graziadio, E2B connects MBA students with executives to identify real solutions in real time.
Real-Life Results
Through direct engagement with top companies' executives, MBA candidates build confidence, hone communication skills, and flex creative thinking. Their experience pace and intensity will exceeds beyond a typical internship or practicum.
---
Learn From the Best, With the Best
Big Learning in Small Classes at Pepperdine
Get an education on the pulse of business right now. Our esteemed, hands-on faculty bring up-to-the-minute, field-tested knowledge to your classroom.
Access personalized attention and mentorship from accomplished Pepperdine professors in our signature small classes. These executives, entrepreneurs, and business leaders facilitate a high-touch learning environment that incorporates relevant, contemporary business issues. 
---
Build Relationships That Last a Lifetime
Pepperdine Graziadio Alumni Network
The Pepperdine Part-Time MBA goes beyond what you'll learn to encompass who you'll know. Broaden your reach by joining one of the most prolific professional communities in the world.
The Pepperdine Graziadio network is 40,000 strong, part of the greater Pepperdine University alumni network of over 100,000 worldwide.
undergraduate degree with an acceptable grade point average from a regionally accredited four-year college or university or foreign institution
minimum of two years work experience or its equivalent
an acceptable GMAT or GRE score, taken within the last five years
See all Admission Requirements