Admission Requirements
MBA/MPP Program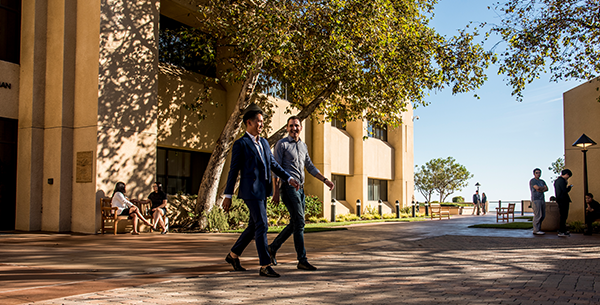 For the Pepperdine joint MBA/MPP program, admission to both the Graziadio School and the Pepperdine School of Public Policy is required. We carefully consider each applicant's academic and career potential to assemble a diverse and inspiring MBA cohort. Our admissions teams will conduct a thorough evaluation of your credentials, scores, leadership qualities, and academic performance, as well as your extracurricular activities and interests.
Please review the MBA requirements below carefully and contact us with any questions so that we can help you apply your best to Pepperdine.
Program Admission Information
Letters of recommendation are not required for the program.
The International Student Data (ISD) form and financial support documents are not required at the time of application.
Use one e-mail throughout the application process and all correspondence in order to ensure proper processing by Admissions. Be aware that @163.com and @126.com addresses often have difficulty receiving emails from Pepperdine.