International Full-Time MBA
Program Overview
School: Graziadio Business School
Cost: $27,045 per term*
Units: 55 units
Terms: 12-20 Months
Location(s): Malibu
Accreditation: AACSB, WSCUC
Deadlines:
Fall 2021 Deadlines
Priority:

November 30, 2020

Standard:

February 15, 2021

Final: June 10, 2021
Term Starts:

August 30, 2021
*Cost of tuition is in effect for the 2021-2022 academic year and is subject to change at the University's discretion.
Earn Your International MBA Degree at Graziadio Business School
The 20-month International MBA program combines classroom instruction in Malibu with experiential learning at one of our partner universities in Africa, Asia, Australia, Europe, or Latin America. Through rigorous MBA course work, international electives, two study abroad trips, and a globally focused internship, you'll graduate uniquely prepared to succeed in today's interconnected global economy.
At select partner universities an optional International MBA Dual-Degree program is available for students who meet eligibility requirements. The IMBA Dual-Degree entails a modified curriculum involving an internship overseas and an additional term of study at the partner university for the completion of two degrees: the partner university's degree as well as the IMBA degree from Pepperdine. The IMBA Dual-Degree extends the length of the IMBA by two trimesters and is approximately an additional trimester and a half of tuition payable to Pepperdine. Pepperdine academic scholarships do not cover the additional terms of study.
Quick Facts
1

Trimester Abroad

2 yrs

Work Experience Required

Dual

Degree Option

Malibu

Campus Location
Testimonials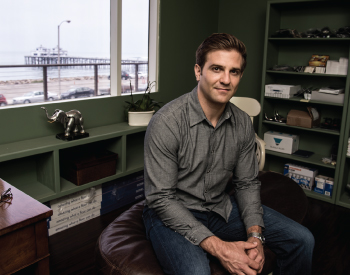 There is an emphasis on family and things that are more important than just making money and becoming a ruthless business person. That's evidenced in the teachers and students — Pepperdine Graziadio is far more collaborative than competitive. The professors invite students over to football games at their houses and it becomes a very personal experience.
FAQs
How much is the study abroad trimester?
Tuition for the study abroad session is charged at the same rate as that of the full-time programs. Additionally, students are responsible for the program fee, transportation costs, and living expenses.
Can I earn a concentration?
Unfortunately, students in the International MBA program are not eligible to graduate with a concentration.
What types of scholarships does the Graziadio School offer?
We offer merit and endowed scholarships for qualified individuals who have been admitted to our program.
Contact Us
Full-Time Programs
Pepperdine University
Graziadio Business School
24255 Pacific Coast Highway
Malibu, CA 90263