MBA in Dispute Resolution
Dispute Resolution MBA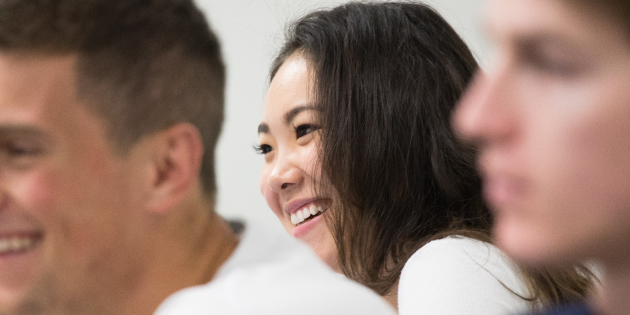 Available to 15-, and 20-Month MBA Students
Recognizing that problem-solving skills and deal-making are essential management tools, the Graziadio School, in conjunction with the Straus Institute for Dispute Resolution, provides MBA students an opportunity to study in the Pepperdine School of Law's internationally-recognized Dispute Resolution program while fulfilling MBA requirements.

An arm of the Pepperdine University School of Law, the Straus Institute offers two tracks of study for MBA students:
Individual courses in dispute resolution or a 14-unit curriculum that allows students to earn an MBA with a concentration in dispute resolution from the Graziadio School

A certificate in dispute resolution from the Pepperdine School of Law
In addition to the Straus Institute requirements, students enrolled in the concentration must complete an additional 2-unit elective at the Graziadio School.
Straus Institute for Dispute Resolution at Pepperdine School of Law
The Straus Institute offers the most extensive law school dispute resolution curriculum in the country and is annually recognized by U.S. News & World Report as a prominent leader in this field.
Courses (Partial List)
Negotiation and Settlement Advocacy
Commercial and International Dispute Resolution
Cross-Cultural Negotiation and Dispute Resolution
Environmental and Public Policy Dispute Resolution
Dispute Resolution in the Entertainment Industry
Communication and Conflict
International Commercial Arbitration
International Investment Disputes
Each course uses an interactive participation format and integrates skills-building experiences as well as an academic understanding of the subject matter. To encourage faculty mentoring and coaching of students, course enrollment is limited to 20-24 participants.