Bryant Stibel Internship Program

In 2018, the Pepperdine Graziadio Business School launched two, seven-week classes preparing a select group of students for an internship opportunity with Bryant Stibel, a private equity and alternative investment firm. The program was created to provide an experiential learning environment that is real, preparing the students to work on actual deals. The classes are open to MS in Applied Finance, MS in Business Analytics, and Full-Time MBA students and enrollment to the classes is competitive.
Each year we have students participate in this initiative and present investment ideas to Bryant Stibel's team.
Class of 2020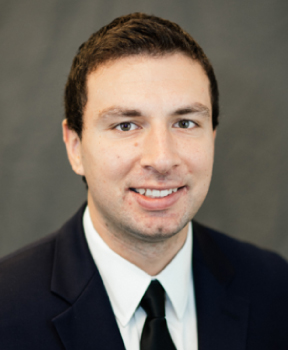 Will Hyman
Will is a first year MBA candidate who is concentrating in finance. Upon graduating from Chapman University in 2015, Will spent three years working in the hospitality industry in Las Vegas, including two years as a Concierge at the Luxor Resort and Casino. Will decided to come to Pepperdine to pursue an interest in finance and data analytics, and hopes to work in corporate finance or equity research upon graduation. Aside from school, Will is an avid sports fan, and also volunteers as a youth mentor with the Jewish Big Brothers of Los Angeles.
Khanh Nguyen
Khanh is a graduate student at Pepperdine University's Graziadio Business School, Master's in Applied Finance program. Prior to Pepperdine, she graduated from University of San Francisco with a bachelor's degree in Finance and Accounting.
She started her career as a Financial Advisory Associate at Ernst and Young, Ho Chi Minh City office, where she advised Vietnam's top public companies and state-owned enterprises on financial performance and implementation. Khanh is passionate in learning about markets, companies and M&A. After graduation, she plans to continue her career in finance, specifically investment banking and private equity.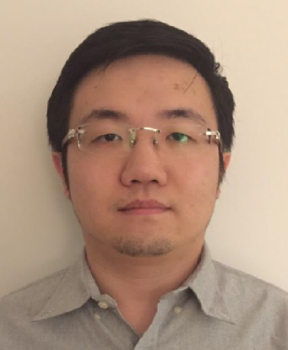 An Jiang
An is currently enrolled in the applied finance program at Pepperdine Graziadio. Before coming to Pepperdine, he received a B.A. degree in Economics from UCLA and worked one-year full time as an account manager in a merchant processing services company. An also received his MBA degree from Cal Lutheran. An is currently a CFA level 2 candidate and had traded in the U.S. equity and options market for several years. He had also previously interned at various companies and organizations including the Risk Management Department at Bank of China, Singapore.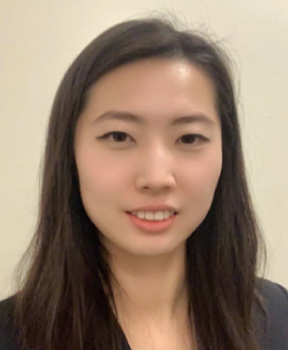 Meichen Ye
Mei is a graduate student of MS in Applied Finance program. Prior to attending Pepperdine Graziadio, she has worked as a data analyst in retail industries in both the US and China. She also has worked as an assistant at Industrial and Commercial Bank of China (ICBC) and Founder Securities. Mei has passed FRM Level II and registered as a candidate for CFA Level I in June 2020. With a huge interest in Leverage Buyout, Mei plans to pursue a career in Private Equity industry upon graduation.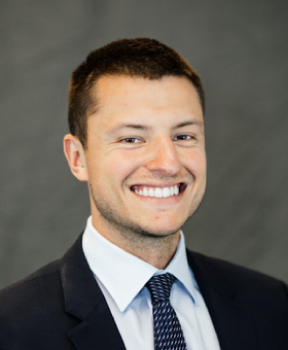 Ben Peters
Ben Peters is a full-time MBA student at Pepperdine Graziadio business school. Ben grew up in San Diego, California, and attended Duke University, where he graduated in 2016. After college, Ben worked in contract manufacturing, where he helped to make efficiency improvements in plants across the United States, and prepare these plants for their sale to strategic and financial buyers. After completing his MBA, he hopes to work at an investment firm where he can use his knowledge of manufacturing to make informed financial decisions. His interests include surfing, fishing, and volunteering for environmentally focused non-profits.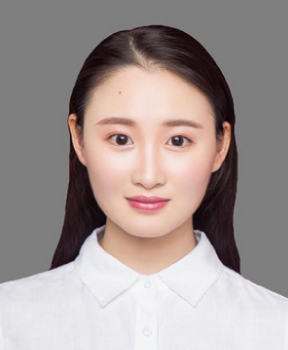 Mia (Yamiao) Chen
Mia is a follower of Christ and majors in Applied Finance at the Pepperdine Graziadio Business School with a concentration in investment management. She received her bachelor's degree from Rensselaer Polytechnic Institute, majoring in Business and Management & Economics. She has an interest in portfolio management and investments, especially in commodities investing. She has solid understanding and knowledge in the skincare market and mother & baby market, which helps her to view portfolios with a unique perspective when she is making investment decisions.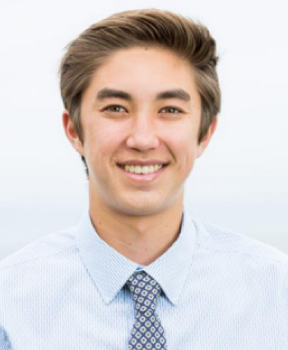 Drew Oslance
Drew is in his last semester pursuing an MBA in finance at Pepperdine University's Graziadio Business School. He is part of the 5-year BS/MBA program where he studied business administration during undergrad and is set to receive both degrees in April. Additionally, he competed on the Pepperdine Men's Golf Team for 2 years, where he was recognized as a Scholar Athlete and was selected to the WCC Commissioner's
Honor Roll. Along with his coursework, Drew has held numerous internships in both the sports and finance industries, including one of the largest golf club manufacturers, a securities broker-dealer, and a startup investment firm. Upon graduating, Drew hopes to pursue a career helping companies realize their potential through private equity.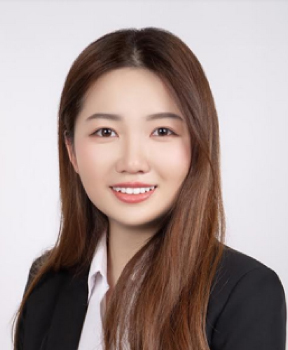 Ivy (Yuan) Zhuang
Ivy is a graduate student in the Master of Science in Applied Finance Program in Pepperdine Graziadio Business School. Before that, Ivy received her bachelor's degree in business management economics from University of California, Santa Cruz. She is also a member of the Career Advisory Board and a CFA Level 1 candidate. Ivy is interested in investment management, and she is looking forward to working in investment or consulting.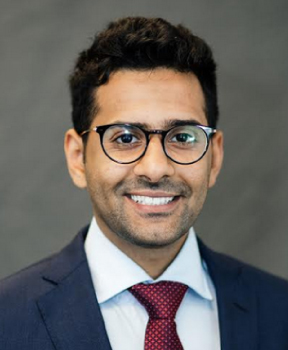 Faisal Alfrsani
Prior working towards an M.B.A at Pepperdine University's Graziadio Business School. Faisal was a team leader at the Capital Market Authority of Saudi Arabia. He with his team established a new Market Analysis function within the Surveillance department. Faisal did his undergraduate degree at California State University – Chico were he completed a Bachelor's degree in Business Administration majoring in Finance. Faisal also previously worked as a Senior Analyst at KPMG Saudi Arabia on the Deal Advisory Team. After graduation, Faisal plans to pursue a career in Private Equity or Venture Capital."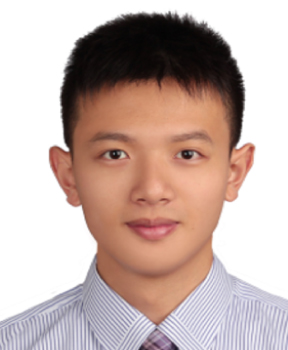 Che Lun Wang (Leo)
Leo is a Master of Applied Finance student at the Pepperdine Graziadio Business School with a concentration in investment management. He has a previous internship in insurance company and also partnership experience with a gaming company in Taiwan. Leo has several finance licenses acquired in Taiwan including areas from securities to consulting. His interest currently lies in portfolio management, financial analysis, and investment banking.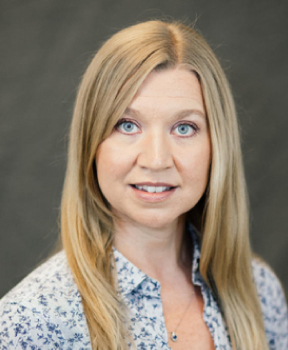 Amanda Callahan
Amanda is a native Texan and studied drama at NYU Tisch School of the Arts. After graduating with honors, she quickly transitioned into arts administration post-graduation. She worked her way up from intern to Administrative Director of Young Actor's at Strasberg (youth division) at The Lee Strasberg Theatre and Film Institute in New York City over five years. In 2013 she transitioned to The Neighborhood Playhouse School of the Theatre: Home of the Meinser Technique where she served as Director of Admissions, Financial Aid, & International Student Affairs. Amanda is presently pursuing her MBA full-time at Pepperdine University's Graziadio School of Business with a dual concentration in Finance and Entertainment, Media, & Sports.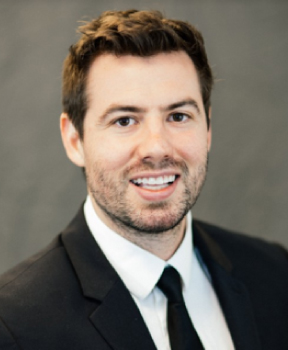 Jason Ferber
Prior to attending Pepperdine University's Graziadio Business School, Jason had been working in the music industry for the past ten years. After assisting with opening a music PR company in Los Angeles, Jason began working in artist management managing various major label artists. Creating budgets for worldwide tours and dealing daily with a variety of musicians' business managers sparked an interest in finance, which led Jason to Pepperdine. After graduation, Jason plans to continue working in the entertainment industry with a financial role in mind.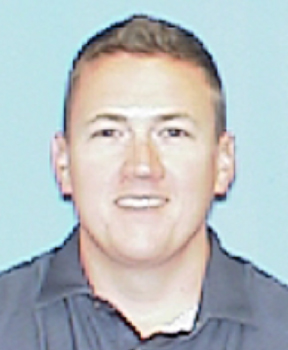 Arrio D. Granum
Arrio D. Granum is a first-year MBA candidate at Pepperdine and has an undergraduate degree in Physics from the United States Military Academy at West Point. He is currently a Captain on active duty service in the U.S. Army and will return to service upon completion of his MBA. After a career in the Army, Arrio plans to enter into venture capital and private equity investments. He is married to his wife, Kelsey and has two children, Arrena (6), and Kyson (3).