Tuition and Financial Aid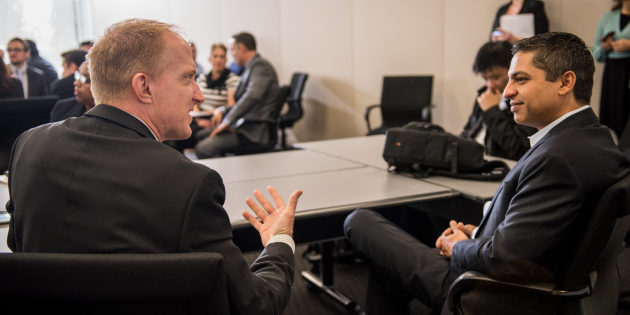 Presidents and Key Executives MBA
An MBA is one of the greatest investments you will ever make – it's an investment in yourself. The Graziadio School is dedicated to aligning your education with your budget, guiding you through the available funding and financial aid options to best finance your degree.

Tuition and Costs
Tuition
Tuition rates are based on a flat rate pricing structure, varying your specific program and preferred schedule. All tuition rates are subject to an annual increase around 3-6%. Pricing adjustments are announced during the spring, taking effect during the following fall term.
Your Presidents and Key Executives MBA
Program pricing for the the Presidents and Key Executive MBA fluctuate on an annual basis. For the most current information regarding tuition and other related costs, please contact us. We are happy to answer any questions your may have.
Financing Your Degree
Questions?
Prospective Students
Prospective students with questions about tuition, financial aid or program costs are welcome to contact us:
Pearl Quintana
Regional Director, PKE MBA Program
(310) 568-5734
pearl.quintana@pepperdine.edu
Returning Students
Students already admitted or enrolled at the Graziadio School with questions about financing should contact the Financial Aid Office directly.