Meet the PKE 142 Cohort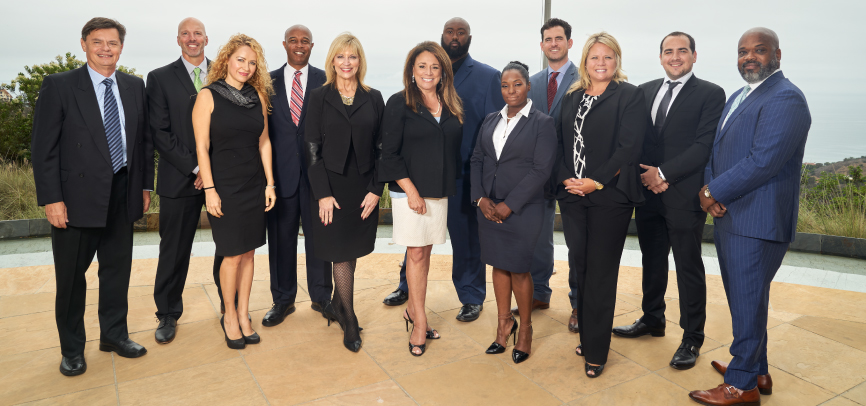 Fall 2018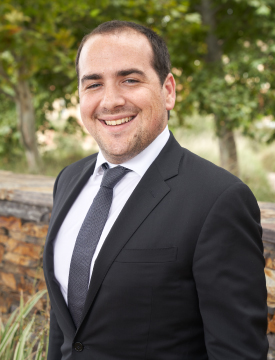 Alexandre Guiraud-Cointreau
Entrepreneur and Managing Director; BYBC Group
Alexandre is an entrepreneur and Managing Director of the BYBC Group, an investment firm based in Luxembourg. For the past decade, he has been responsible for the family-owned group's development in Europe and the United States in industries ranging from the wine and spirits business to new tech and bio-techs. Furthermore, Alex also manages the California wine estate, Admirable Vineyards, as well as an American-based wine distribution company and the Champagne House based in France, Champagne Tresor de France. Alex graduated from Loyola Marymount University with a Bachelor's degree in Economics and Political Science as well as gained specialized education in the wine industry at both University of California, Davis and Sonoma State University. Alex benefits from an international background, as he was raised in France and has experiences on both sides of the Atlantic.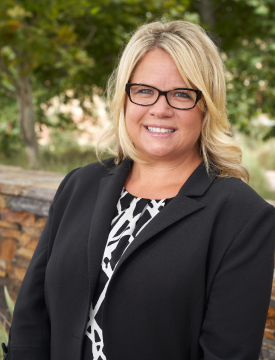 Molly Benson
Executive Director Oncology Biosimilars; Amgen
Molly has more than 20 years of experience as a commercial leader in the biotechnology and pharmaceuticals industry. Throughout her career, Molly has consistently demonstrated a track record of success by delivering strong sales results, developing people, and leading teams. She currently is the Executive Director for Oncology Biosimilars at Amgen and is building launch strategies for multiple products. Her wide range of commercial experience has enabled her to lead marketing brand teams, regional sales teams, and sales planning and operations. Before Amgen, she had field sales and sales leadership roles at Novartis and G.D. Searle. In addition, Molly has a passion to help organizations by leading culture, communication, and change initiatives. Molly earned her degree at Iowa State University where she majored in Marketing with a minor in Speech Communications. Molly is originally from the Midwest but has lived on both coasts and recently moved back to Southern California. In her personal life, she enjoys spending time with her husband and their three kids.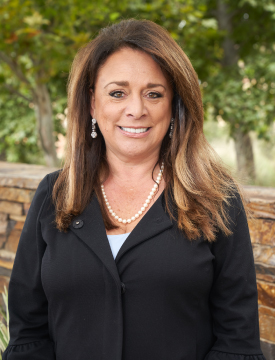 Georgia Bunn
Board Chair & President; Rubicon Investments Corporation
Georgia is the Board Chair and President of Rubicon Investments Corporation, a fifth-generation family business. She has worked 36 years with Rubicon, seeing the transition in 1997 divesting out of waste management and landfill operations to a focus exclusively in commercial real estate. Rubicon Investments develops commercial office space, with a specialty in government and medical facilities. She works daily with her son, Daniel who is the CEO. In her personal life, she chairs the Finance Committee of the Boys and Girls Club of Corvallis. Her biggest joy is being a grandmother to two grandsons.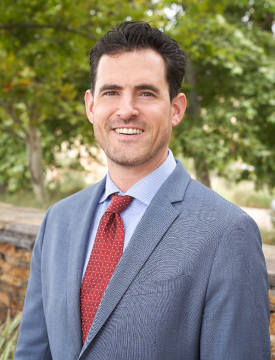 Ryan W. Dolphin
ISV / Embedded Sales Lead - West Coast; SAP
Ryan is currently the ISV/Embedded Sales Lead for the West Coast. Ryan is a senior business leader with more than 16 years in high-tech software sales. His focus has been closely tied to cloud-based ISVs, ASPs, and BPOs. Ryan leads a sales team that deliveries Enterprise Software to these organizations. He thrives in new environments by quickly recognizing unique organizational characteristics and adapting to ensure clear communication. He is a strong player, coach, professional, that leads by example and understands the holistic business acumen necessary to develop and execute programs in a global environment. Ryan is originally from Flushing, Michigan a small town just outside of Flint. He lived in Michigan until he graduated from Oakland University in 2003. Upon graduation, he earned a Bachelor's degree in Management Information Systems. His next journey took him to San Francisco where he lived in the Bay Area for nine years where he held Sales and Leadership Roles at companies such as, Pinnacle/AVID, Informatica, and TIBCO, SAP. In 2010, he moved down to Southern California where he currently resides.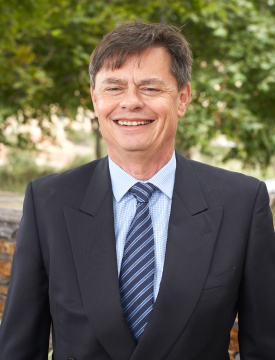 Gene Eidelman
COO and General Manager; Houck Construction, Inc.
Gene is currently the COO & GM at Houck Construction, Inc., one of the leading general contractors based in West Los Angeles. Houck is a design-build general contractor specializing in renovation and construction of luxury single-family residences, multifamily and commercial projects. He came to the US as a refugee without any money and not speaking any English. In 1988, when his first child was born, he created corporate preschool programs with Prodigy Child Development Centers. The program was implemented in numerous organizations, hospitals, government agencies, and six of the ten largest American corporations. In 1995, Prodigy merged with Children's Discovery Centers, creating the foundation for what is now the largest childcare company in the world. In 1997, Gene co-founded Mosaica Education and built one of the largest networks of charter schools in the US, private schools internationally, and online schools globally. Eidelman was a recipient of the Education Industry Association's Entrepreneurial Leadership Award in 2009 and of Inc Magazine's #1 Fastest Growing Company serving the inner city in 2005. Mosaica was recognized as an Education Innovator by the US Department of Education. When the company was sold in 2015, it had 1,800 employees in more than 60 schools on three continents.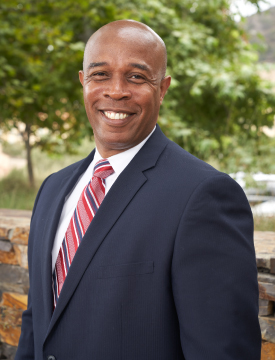 Darin McAllister
Executive Assistant; West Angeles Church
Darin is currently the Executive Assistant to the CEO of West Angeles Church, with a membership of more than 25,000. He is a graduate of Oral Roberts University (ORU), with he earned a Bachelor's degree in Theology Pastoral care. As former Los Angeles Police Officer, he worked for then-Chief Willie Williams. Darin served the city through some of its most tumultuous times, to include the Rodney King beating, L.A. riots, and the O.J. Simpson trial. He later went on to serve for 14 years as a Special Agent with Federal Bureau of Investigation, where he received the Directors Award and the Attorney General's Award for excellence in investigations. Darin started and owned Max Security Services, a full-service security firm with more than 50 employees. He currently operates Judah Music Group with sales of more than 1 million units. Darin is the author of SOS – Survivors of Storms, which tells his personal story of how he and so many others were able to overcome life's crisis. He regularly speaks a message of faith and purpose when given the opportunity, from skid row to some of the nation's largest churches. He is married to Dr. Judith Christie-McAllister and resides in Los Angeles, California with their three children.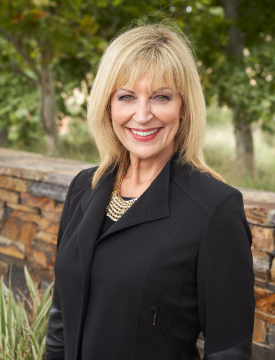 Lynn Owen
Chief Operations Officer TruAmerica; Multifamily
Lynn brings more than 30 years of multi-family and commercial property management and investment experience to her role. She is responsible for overseeing all asset and construction management and portfolio operations and is a member of the firm's Investment Committee. Before joining TruAmerica Multifamily, Lynn was Senior Director of Real Estate at Greystar. Before Greystar, Lynn was an Owner/Principal at Glacier Real Estate Services, which she had an integral role in selling to Greystar in 2010. She is a frequent speaker at state and national industry-related events where she has been named, one of Real Estate Forum 2015's Women of Influence, one of Real Estate Forum 2017's Most Powerful Women in Commercial Real Estate, one of Bisnow's 2017 Los Angeles and Orange County Power Women making a big impact in commercial real estate. Most recently, Lynn also was awarded ConnectMedia's 2017 Power Woman in Real Estate and was just inducted into Real Estate Forum's Women of Influence Hall of Fame. Personally, Lynn is dedicated to fundraising for non-profits supporting the end to homelessness and organizations that assist victims of domestic abuse. She is well known for her fundraising ability and passion for these causes.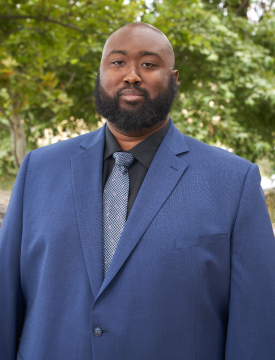 Othniel Tucker
CTIO; Fathers Families & Healthy Communities
​Othniel is a social entrepreneur and current CTIO for Fathers Families & Healthy Communities, a nonprofit organization based in Chicago, IL. Othniel has recently started a company called Takes a Village, which is a for-profit charity organization that is dedicated to improving the infrastructure of low-income communities internationally. An entrepreneur at heart, Othniel has started two successful businesses (O Tucker Creations and Tucker Foot and Ankle) yet spends most of his time focused on improving the socio-economic issues in Chicago through his work with non-profits. He has had more than 16 years of experience in the information technology industry and holds multiple certifications across different sectors in the IT field. He enjoys reading, writing, and spending time with his wife and two children.
"Do not withhold good from those to whom it is due, when it is in your power to act."
-Proverbs 3:27 NIV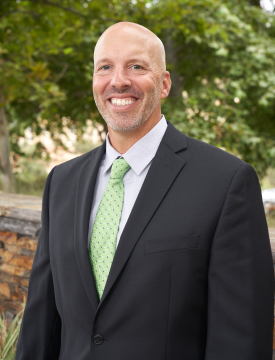 Ryan Turner
Global Account Manager/Entrepreneur; Cisco Systems
Ryan is a Global Account Manager at Cisco Systems, responsible for three of their largest clients in the Architecture, Engineering and Construction Industry vertical, where he guides a global team of more than 35 resources that focus on business outcomes. He has more than 16 years of experience in the information technology industry. Ryan is also the President of Chromie Enterprises, a small business operating successfully for 15 years in Colorado. Ryan graduated from the United States Air Force Academy with a Management degree in 1995. He served in the Air Force as a Strategic Planning Officer before entering the information technology industry in 2000. Outside of his professional career, he enjoys spending time with his wife Meghan and his kids, Jackson and Claudia, golfing, being outdoors and woodworking.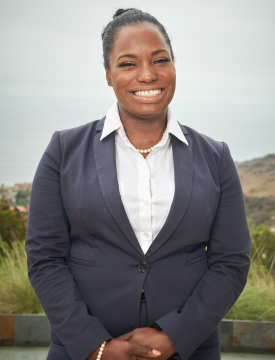 Zaneta Williams
Director of Operations; Motor and Pump Company
​Zaneta has been an executive in the construction service industry for more than 18 years. She holds the position of Director of Operations for the Motor and Pump Company. She oversees operations that serve the entire nation but primarily within the tri-state area of NY, NJ, and CT. As she has worked in this male dominated industry, she has had to sacrifice many indulgences in order to juggle several roles that life has presented to her in that time. Zaneta also works with the Minority & Business Women Development and is the principle owner of a "Beauty Bar" in the Long Island area. She is involved in several civic organizations within the NYC metropolitan area and volunteers her time and effort for many worthy causes. She mentors several young minority women that aspire to go into business.
She is mater networker and an amazing builder of relationships. Zaneta earned her Bachelor's degree in Finance and Economics from Baruch College. She is regularly featured in the NYREJ - New York Real Estate Journal for her industry specific articles.