Meet the PKE 141 Cohort
Summer 2018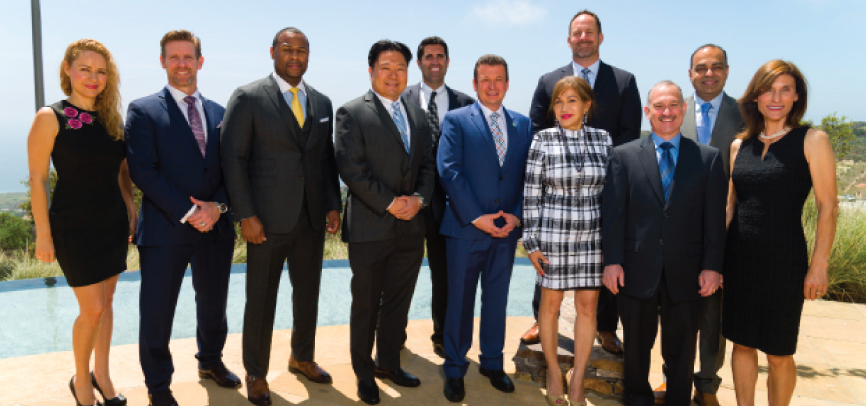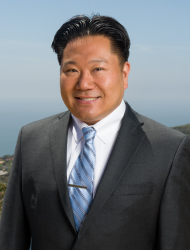 Calvin Chan
President
3rd Zodiac Consulting
Calvin is a technology and business thought leader with a deep passion for championing change and developing people. He currently serves as President of 3rd Zodiac Consulting, which specializes in IT Consulting for Fortune 1000 companies. While actively managing a ~$150M program portfolio, Calvin provides consulting services for projects comprising of up to 200 consultants. Previously, Calvin has more than 20 years of management consulting and global implementation experience, including positions with Deloitte Consulting, and leadership roles with Toyota Financial Services and Sempra Energy. An entrepreneur at heart, Calvin's experience also includes serving as Director of Engineering for Intersperse Inc., a software company specializing in business transaction management. Most recently, he served as CEO of Nuvolo Inc, a digital asset management company. Calvin has helped companies raise over $20M+ in funds from VC companies such as: Kleiner Perkins Caufield and Byers, and Palomar Ventures. Calvin was an award-winning finalist on Tech Coast Angel's Fast Pitch Competition and was recognized as a premier entrepreneur by Tech Coast Venture Network. Calvin received his Bachelor's degree in Information and Computer Science from the University of CA, Irvine, and is a certified Project Management (PMP) and Agile Professional (IC Agile).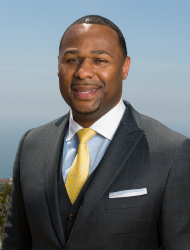 Raymond Hall
Chief Human Resources Officer
Miller Management Corporation
Raymond spent the first 11 years of his professional career with the US Army Special Operations Command before making the life-changing decision to move into the civilian sector. His career quickly accelerated over the next several years to the executive leadership in large, multi-national companies with profits exceeding $140+ billion. In his current position, he is responsible for the development and implementation of the people and culture for The Larry H. Miller Group of Companies, which employs nearly 11,000 employees across five primary business segments located in 46 states. The five business segments are automotive; sports and entertainment; finance and insurance; real estate; and philanthropy. Raymond has more than 20 years' global experience in Human Resources and significant experience in developing Human Resource policy and talent strategy. He has served on the leadership teams of substantial international businesses since 2008 and has a strong international outlook, having lived and worked across Asia, Europe, the Middle East, Africa, and Latin America. Raymond is also a highly decorated military veteran and served more than 11 years with the US Army Special Operations Command, headquartered at Ft Bragg, NC.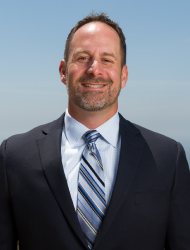 Rick Hernandez
President
RPH Capital Investments
Rick is an entrepreneur, investor and business executive with a history of success in building and advising software, internet technology, and SaaS companies. In the mid 90's, as founder of I DRIVE SAFELY, he pioneered the online driver safety and education industry, expanding the company's online training platform throughout North America. The company was acquired in 2012 by a private equity firm. As president of RPH Capital Investments, Rick currently works with founders and investors of early to mid-stage high growth companies, building the processes, systems, and structure required for scale. He serves as a member of the board of directors for several Southern California startups, and a Midwest-based healthcare technology company. Rick is an active investor in commercial real estate, a member of the San
Diego Tech Coast Angels and a mentor/advisor for various companies in the San Diego area.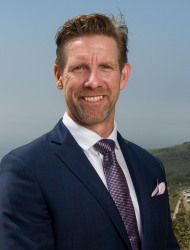 Brian Maddocks
Program Manager
Ticom Geomatics, Inc.
Brian was born and raised in Pennsville, New Jersey where he graduated high school as Valedictorian of his class. He attended the United States Air Force Academy, graduating in 1991 with a Bachelor's degree in Aeronautical Engineering. Brian served the first 14 years of his 20-year Air Force career as a combat pilot in the MC-130, F-15E, and U-2 weapons systems and also served as an instructor pilot in the T-37 and T-6 trainer systems. After a distinguished flying career, he was selected to attend the Air Force Institute of Technology where he graduated with a Master of Science degree in Systems Engineering in 2007. Brian spent the remainder of his career at Edwards Air Force Base, CA where he directed the Operational Test and Evaluation of the RQ-4 Global Hawk unmanned aerial system (UAS). After retiring from the Air Force in 2011, he settled in Austin, TX where he currently works as a senior manager for CACI, a major defense contractor. Brian lives with his wife, Felicia, and four dogs, and he has an adult son, Mason, who also lives in the Austin area.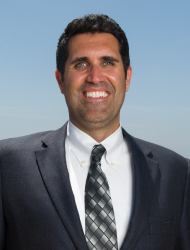 Mike Medeiros
Business and Transformation Executive

Assurant
Mike is an experienced business and transformation executive with a background in management consulting and business operations across a variety of companies and industries. Mike currently serves as Vice President Global Home Transformation for Assurant, a leading provider of specialty insurance and risk management solutions. Mike's focus is on driving significant business transformation through a variety of large-scale, multi-year efforts including operational excellence programs of all kinds, acquisitions, and divestitures. This includes providing leadership and support from initial opportunity identification through execution and value realization. His previous experience includes executive roles at Accenture, Bank of America, and QBE Insurance. Mike enjoys all aspects of his role especially areas involving people development, finances, and strategy. Mike earned a Bachelor's degree in Business.
Born and raised in Massachusetts, Mike has lived on the West Coast since 1997 and currently lives in Orange County, CA. He has an amazing wife and two wonderful stepchildren. In his spare time, Mike enjoys spending time with his family and catching up on movies and TV shows. He also is an avid technology enthusiast.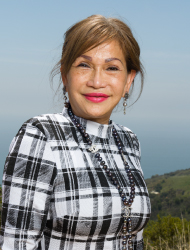 Tami Le Murillo
President
Nous Annuit, Inc
Tami is currently serving as an interim Chief Executive Officer of Nous Annuit, Inc., a California based Investment Company which involves in acquisitions, sales, and operational management of residential care facilities for elderly (RCFE), agriculture farms, mobile home parks, and southern coastal California rentals. Her executive and leadership experience more than 20 years are primarily in electronics engineering, real estate, mortgages and health care. Born in South of Vietnam, now lives and works in California. Tami earned a Bachelor's degree of Industrial Management Engineering from San Jose State University, a holistic Master degree from Five Branches University in Santa Cruz, a real estate Broker and RN license. She is a member of California Nursing and Real Estate Boards. She is also acting VP of the Orange and San Diego County political policy and relations for the non-profit Vietnamese Community of Southern California.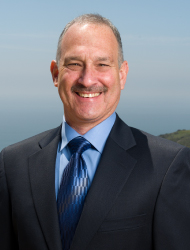 Charlie Rubin
Director of Administration Cornerstone
Director of Volunteer Services
San Fernando Valley Community Mental Health Center
Since 2011, Charlie supports the Center's programs at all levels, helping staff and clients alike. Having worked for Albertsons as a Store Director for more than 30 years and serving as Past President of the Centers Board of Directors, he has brought his leadership, managerial skills, organization ability and boundless enthusiasm to design and implement a successful homeless continuum and Center's volunteer program. The volunteers directly strengthen and extend the services our center provides, multiplying our Center's effectiveness in serving those with serious mental illness. His efforts in developing, training and managing have directly and positively affected many lives and will continue to do so!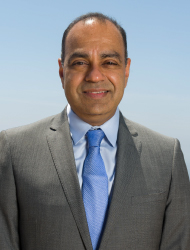 Peter Seth
Vice President, Information Technology
Parker Hannifin Corporation
Peter is a seasoned Information Technology Executive with more than 20 years in leadership roles. He currently holds the CISO role at Parker overseeing the Cyber Security efforts across the corporation. Additionally, he also has global responsibilities for Parker's Engineering Systems as well as the Information Systems portfolio for the Aerospace Group. Parker Hannifin is a Fortune 250 global leader in motion and control technologies. The company continues to engineer the success of its customers in a wide range of diversified industrial and aerospace markets. Prior to joining Parker, Peter worked as an ERP consultant specializing in manufacturing and distribution systems implementations at several companies. Peter received a Bachelor's degree in Industrial Engineering from M.S. University in India, and has completed several Parker executive leadership programs. He lives in Orange County, California and enjoys spending time with his family, hiking and playing tennis.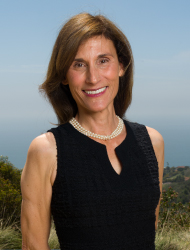 Georgette Topakas
Pharmaceutical Marketing & Animal Health Entrepreneur
Georgette is an innovative and successful marketing entrepreneur with experience in pharmaceuticals, generics, biotech, and animal health. She has founded and sold two diverse companies and recently launched her third venture Pure Sole Hoof Products, LLC. Her wide range of business experience has enabled her to work with leading pharmaceutical firms such as Novartis, Aventis and Cephalon, top healthcare ad agencies, and on a direct-to-consumer level with animal health product retail outlets. Georgette has lived and worked on both coasts and has considered California home for the past 18 years. She joins PKE 141 with the desire to expand her business and leadership skills and to launch a fourth company in a highly regulated industry. Within her community, she is an advocate for children with learning disorders and is involved with animal rescue. Her personal life revolves around her two grown children, husband, horses, and dogs.