Meet the PKE 140 Cohort
Fall 2017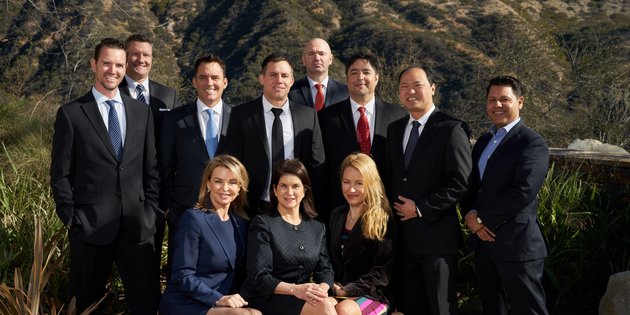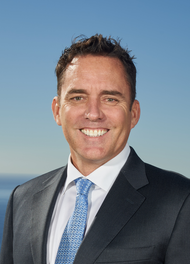 John Bauer
Founder

Mapwords, Inc.
John is an entrepreneur and chairman of Local Search Ventures, Inc. a search technology investment firm based in Orange County, California. John recently founded Mapwords, a technology startup and keyword-auctioning platform for businesses that want their business displayed in the search results of local search directories. Mapwords helps businesses manage their advertising budget on a pay-per-click or pay-per-call basis, where a business only pays when their advertisement is clicked on.
John is also the founder and current CEO of eGumball, Inc. a local maps optimization service founded shortly after Google launched Google Maps in 2005. For over ten years, eGumball has helped businesses improve their visibility in Google Maps by providing a process that updates business information, such as company name, address and phone number to over 500 local search directories. Today, John manages a team of over 450 professionals worldwide with offices in the United States, India and the Philippines. eGumball has been recognized by Inc 500 Magazine as one of America's Top 100 Fastest Growing Companies from 2011 to 2013. During his time off, John enjoys spending time with his beautiful wife Sonya and their three children.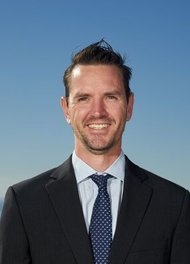 Patrick Engers
Fleet Management/Entrepreneur
Patrick is an entrepreneur with 20 years of fleet management experience with the United States Government. Born in San Bernardino, California and raised in Moscow, Idaho, his love for adventure, the outdoors, and his country contributed to a successful 20-year career in the United States Navy. During this period of service, he operated in many global locations to include the Middle East, Europe, and Asia. The unique environment of organizations in the Navy permitted him to exercise his leadership abilities in multiple roles to include, but not limited to managing both Fleet Maintenance and Human Resources. Patrick believes in being ethical while setting a positive example, enjoys mentoring and team building. He adores spending time with his wife and two children. Patrick has a Bachelor's Degree in Organizational Management from the University of La Verne.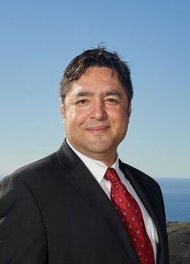 Rami Rivera Frankl
President and Managing Partner, Sherwood Media Company; Co-chair, Latino Committee at the Directors Guild of America; Founding member, United Progressives of SFV; 46th Assembly District Delegate to CADEM
Rami is a writer, director, digital media executive and entrepreneur with over 25 years of entertainment industry experience. He runs Sherwood Media Company as President and Managing Partner where he is currently directing two feature documentaries and developing a slate of feature/television projects. Parallel to his career, Rami is an activist in the creative and civic arenas. This year he was elected by his peers at the Director's Guild of America to serve as the Co-Chair of the Latino Committee, he Co-Founded and chartered a new democratic club, United Progressives of SFV and was elected a delegate of the 46th AD to the CADEM. In 2003, he co-founded HobokenWest Digital Media with Brent Akamine and served as President. Their clients included: MGM, SONY, Paramount, Disney, Twentieth Century Fox, Toyota USA, Universal, Panasonic Disc Services, Warner Bros, New Line Cinema and Vivendi Visual Entertainment (UMGD). In 2009, Rami co-founded DragonTree Media and produced City of Gardens with the academy award winning editor of Rocky, Richard Halsey.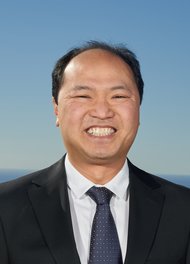 Khe V. Lam
Entrepreneur/Sr. Principal Solutions Architect

INAP
Khe is the Sr. Principal Solutions Architect for INAP (formerly Internap). His territory encompasses the entire United States and international markets. He has had over 19 years of experience in the information technology industry and holds multiple certifications across different sectors in the IT field. Khe is an entrepreneur at heart. He started two successful businesses (TSG Designs and Sno Panda) and manages his third real estate investment business as a hobby. In his current role with INAP, Khe mentors and trains new Solutions Engineers and Account Executives.
Khe also manages a team of seven Account Executives and mentors to two Sr. Solutions Engineers. He provides senior executives guidance with adoption of bleeding edge and emerging technology. He can speak Cantonese, Vietnamese, and French. He enjoys reading, investing, and watching foreign/independent movies. Khe graduated from Northeastern University (Boston, MA) with a Finance and Management Information Systems degree in 1998.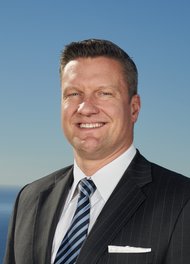 Christopher Lent
Chief Operating Officer/Partner

Genetic Technology Innovations
Christopher is the Chief Operating Officer and Partner with Genetic Technology Innovations (GTI). Since joining GTI Christopher has been responsible for both developing and reorganizing operational structures and implementing sales, marketing and business development strategies for both regional and national expansions. He has held executive level sales and leadership positions helping to create new divisions, including the start-up and sale of two Medical Diagnostics companies.
With a proven track record in launching new products while transforming underperforming teams into high net revenue business units in complex markets. Prior to GTI, Christopher spent over 15 years with multiple Fortune 100 and 500 companies including Baxter International, Stryker, KCI/Lifecell and Boston Scientific where he held various executive sales, business development and management roles. Christopher earned his Bachelor's degree in Mass Communication from the Texas State University.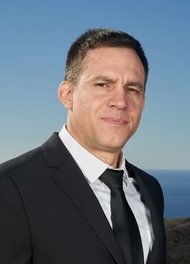 Brian Lovell
CEO & Founder

RED Interactive Agency
Brian is the founder and CEO of RED, an award-winning creative digital agency that sits at the intersection of digital strategy, design, technology and innovation. With almost two decades of experience, Brian is an early pioneer of the digital industry and has helped some of the world's leading brands create comprehensive ecosystems of digital products content and experiences. This includes websites, applications, social platforms, digital advertising, digital content and web and mobile games. Today RED is the Digital Agency of Record and an ongoing Digital Partner for global brands such as Bud Light, BET, Disney, ESPN, Lego, Microsoft, Nike, Nickelodeon, Netflix, Under Armour and Samsung.
RED is 18 years old with 150+ employees. In 2013 Brian launched RED's internal game studio, RED Games, which creates casual mobile games, AR and VR gaming experiences. RED Games has released several #1 ranked games and held the #1 game in IOS Kids Appstore for 6months in 2016 with Skywhale (over 40Million downloads) which was created in collaboration with Nickelodeon. Other RED Games clients & partners include Hasbro, OWN (Oprah Winfrey Network), A&E, Crayola and IMAX.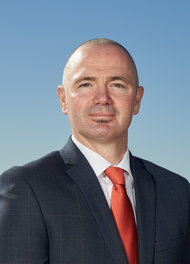 Tim Moore
Senior Vice President, General Manager, Northern California & Diversity Council Co-Lead
Young's Market Company
Tim Moore is the Senior Vice President, General Manager of the Northern California business unit and Diversity Council Co-Lead, at Young's Market Company. Young's Market Company is a fine wine and spirits distributor that covers the western ten states, excluding Nevada. Tim is very committed and passionate about his Leadership Brand statement "To serve as a leader committed to the personal and professional growth and success of others." This commitment is what motivates him to be a better version of himself every day.
Tim has had a variety of professional experiences and has held the following positions in the wine and spirits wholesale distribution industry; On-Premise Sales Representative, On-Premise Key Account Specialist, Division Manager, Vice President Branch Manager, and Senior Vice President General Manager. His industry certifications include; Certified Specialist of Spirits, Certified Specialist of Wine, WSET Advanced, Certified Diversity Professional, and many others. Outside of his professional responsibilities, he enjoys spending time with his wife Danielle and daughter Mila, running marathons, golfing, and personal development.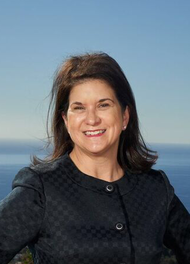 Kimberly Rath
Co-Founder and Co-Chairman

Talent Plus, Inc.
Kimberly is the Co-Founder and Co-Chairman of Talent Plus, Inc. She works with the C-Suite creating leadership legacies and brighter futures. She studied early childhood development and engaged in a mentoring program (University of Nebraska) whose founder would one day be a business partner. Intrigued with studying what's right about people, putting that into validated role/industry specific assessments/development solutions based upon studying excellence has been a natural for her interests -- solutions unparalleled in the industry (Top 10 Talent Management Software Solution Providers 2017). "We started Talent Plus to change the workplace."
Building Talent-Based Organizations goes right to the bottom line – what's good for people is good for business, improving end user experiences. Her philosophy of customer service, relationships and caring is key to Talent Plus' growth. She's a possibility thinker and mentor focused on potential. Recognition on Best Places to Work lists is a capstone of foundational values. Tap dancing to work with amazing associates and world-class brands making a difference in communities, Rath's most proud of giving back: "To whom much is given, much is required." She sits on publicly traded Nelnet, as well as Lincoln Community Foundation and Tabitha boards of directors and cherishes time with family and friends and loves engaging them in creating experiences.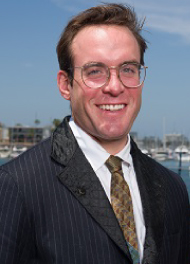 Joshua Rich
Woolrich International

Advisor
After graduating from Trinity College in 2009 with a Bachelor's degree, Josh joined Woolrich Incorporated in 2011 after working as a marketing assistant for then, WP Lavori in Corso, headquartered in Bologna, Italy. Woolrich's licensee for the Europe and Asia under the trademark John Rich and Bros, was one of the many trademarks under the portfolio holdings of Delaware based John Rich Investment Company.
In 2011, Josh was elected to the boards of John Rich Investment Holding Company, Woolrich Incorporated, WOOLCAN (a wholly owned subsidiary of Woolrich Inc.). In 2016, Woolrich merged with Woolrich Europe a newly formed entity under WP Lavori to form a new entity Woolrich International. In addition, Clinton Land Holdings LLC. was formed: approx. 4,000 acres in Central- Pennsylvania engaged in the active preservation of the company's natural resources. In 2016, Josh resigned from Woolrich International and Clinton Land Holdings to pursue a graduate studies at Pepperdine University's PKE Program.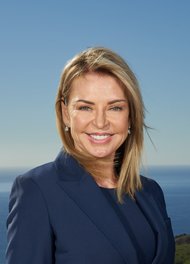 Laura Sharpe
President, CEO
Artists for Trauma
Laura Sharpe, Entrepreneur with a joyful and adaptive spirit is President and CEO of a 501c3 non-profit, Artists for Trauma (AFT) established in 2012. In 2008, the Sharpe family incurred a tragic helicopter crash that resulted in three precious lives lost. Laura was left with significant life altering, disfiguring and disabling polytrauma injuries resulting in forty-three bone fractures, third degree burns over 40% of her body, partial foot amputation, significant left eye and facial reconstruction, along with serious traumatic brain injury, disfigurement and debilitating body compression issues.
Based on her life altering experience and her personal engagement with the arts as transformative healing tools, Laura created a signature, federally trade-marked brand, based on best practices to provide empowering, interactive, adaptive arts & entertainment venues focused on inclusivity and artistic expression to benefit other life altered civilian and military individuals. In addition to running her non-profit corporation, Laura serves as VP of Operations, South Mountain Citrus, Inc., and a Sharpe family entity. Laura also proudly serves on the Board of Directors of Health Care Foundation for Ventura County, Inc. and strives toward making a difference in the lives of others, especially those facing life-altering challenges.