Meet EMBA 123S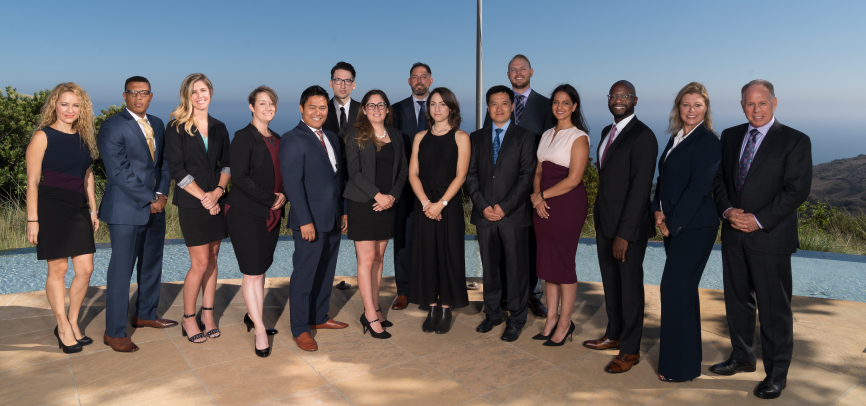 Fall 2018 Cohort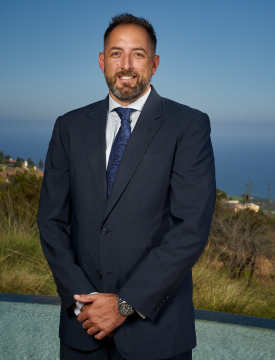 Jason Chadwick
Director, Controls; Total Lighting Concepts
Jason currently serves as Director, Controls, for Total Lighting Concepts (TLC). With 12 years of experience leading top-rated sales organizations, Jason has been able to build explosive market share for TLC's integrated building technologies. He is also a Board Member and Principal of The Lighting Control Co., where his main focus is the deployment, service, and execution of IoT technologies for commercial projects. Before joining TLC, Jason led sales teams for Crestron Electronics and Paychex where he consistently exceeded sales targets and revenue projections year-after-year, by building teams with top talent, creating a motivating culture, and his laser-like focus on results. Jason earned a Bachelor's degree from the University of Utah in Marketing Communications, and is fluent in Spanish.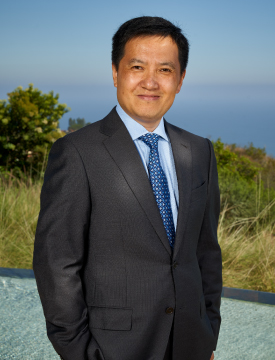 Charles Chen
Vice President of Sales and Engineering; China Electronics, Inc.
Charles is a seasoned technical salesman with wide experience in engineering, manufacturing, new product launch and P&L management. He also served as VP at a Chinese public traded firm before his arrival to the US. In today's global economy, Charles presented his unique skill sets by working with more than a hundred global companies across many regions in the world. His deep understanding of product management and engineering cycle awarded much respect from his prospects and customers. Charles also developed much appreciation on working with entrepreneurs, startups and minority ethnic groups by assisting them with full turnkey solutions.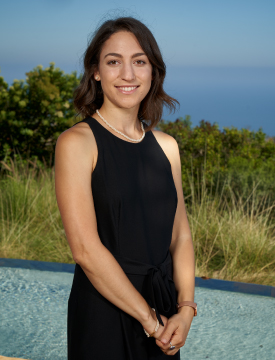 Gali Firstenberg
Director of Operations, Operations; Say Something Entertainment
Gali is the Director of Operations at Say Something Entertainment, a management firm in Los Angeles producing transformational entertainment experiences. Working hand in hand with the start-up's founder, she oversees finance and daily operations of the business. Before joining her current team Gali enjoyed a career in the music industry, with roles in music publishing (Brill Building Music Publishing, Lava Music Publishing, BMG Chrysalis) and performance rights (ASCAP), while also serving on the Board of Directors of Nap Girls International, a 501(c)(3) increasing female and gender-nonconforming representation in the entertainment industry.
Her focus is on operational management, strategic decision making and leadership, and she has a strong passion for making businesses that perform social good profitable. Gali is currently earning an Executive MBA at Pepperdine University's Graziadio School of Business (class of 2020) and holds a Bachelor's degree in Management from Columbia College Chicago, where she sat on the Board of the Activities committee and attended an inordinate number of concerts. She is a Los Angeles native and will always have a soft spot for a clever song lyric and catchy melody.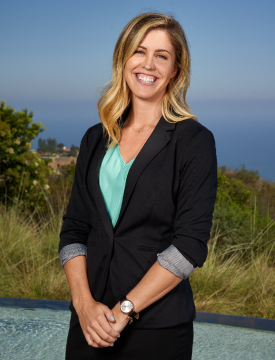 Amanda Hoffmann
Manager of Operations; Vacation Palm Springs by Wyndham Vacation Rentals
Amanda is the Manager of Operations at Vacation Palm Springs, the largest short-term rental and property management company in Southern California. In this position, she reports directly to the Regional Vice President and oversees daily operations, provides direct management of key functional managers, and manages all financial aspects of the business. Amanda started her career in accounting at Windes in Long Beach and is currently a Certified Public Accountant. She found a passion for operations strategy and leadership and is excited to learn and grow. She enjoys problem-solving and helping others to grow and develop as leaders. In her free time, Amanda enjoys outdoor activities such as wakeboarding, beach volleyball, snowboarding, and golf. Amanda also played Division I indoor volleyball at Cal State Fullerton where she earned her Bachelor's degree in Business Administration with a concentration in Accounting.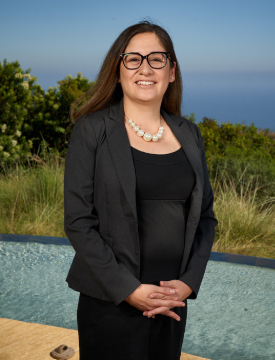 Cathy Castro Ingersoll
Human Resources Business Partner; Coca-Cola North America
Cathy Castro Ingersoll currently works at Coca-Cola North America as a Human Resources Business Partner lead for the West Coast Supply Chain; she supports the Ontario, Chino, and Anaheim manufacturing facilities in California. Cathy holds a Professional in Human Resources (PHR) certification from the HR Certification Institute (HRCI) and has more than 13 years working in the field of Human Resources. Previously, she was employed as a Human Resources Manager at the Toys R Us Distribution Center in Rialto CA. Before Toys R Us, Cathy gained HR experience with Cambrian Homecare and Pacific Theatres. Cathy has a Bachelor's degree in Business Administration with an emphasis in Human Resources Management from the California State University, Long Beach. In her free time, Cathy enjoys spending time with her husband Taylor, son Austin and extended family.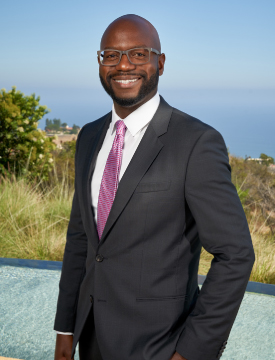 Jonathan McKenley
Finance Director; Mercedes, Porsche of Melbourne
Jonathan is the Director Finance of a multi-unit Automotive Dealer group in Central Florida. He has served at the executive level for more than ten years. Jonathan started his career in sales, and quickly developed into leadership positions. In these roles, he has been responsible for conducting financial, credit, and risk analysis along with ensuring his department remained in compliance with corporate, state and federal policies and laws. Jonathan has also owned and operated an Automotive glass repair business, contracting with local business, major insurance companies, and managing government contracts. He calls Melbourne, FL home but enjoys traveling to Pepperdine for his EMBA.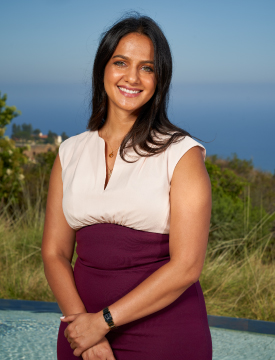 Alarica Mittal
Director of Operations; Swami International
Alarica's real estate career began at Swami International. Fulfilling her desire to learn the family business from the ground up, Alarica worked the front desk answering phones, collecting rents, and resolving tenant disputes. She transitioned into management by modernizing systems to monitor the location of maintenance personnel, improved the vetting of prospective tenants, and instituted weekly production meetings with resident managers. Swami International is a family-owned and operated real estate holding company with roughly 2,500 multifamily units in Los Angeles, a Chinese import company, a Gardena ACE Hardware Store, and India back-office accounting and support. Alarica immerses herself in all aspects of managing her, and Swami International's, assets. As full or partial owner in five hundred units, she implemented strategies to import frequently used capital expenditure material from China as well as acquired a 15,000 square foot ACE Hardware Store as a domestic wholesale supplier to supplement existing import activities. Alarica earned a Bachelor's degree in Urban Studies from San Diego State.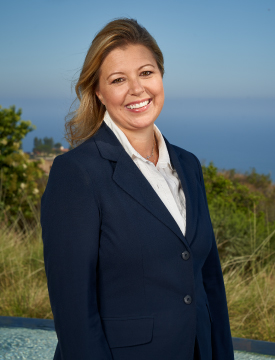 Jackie Taque
Implementation Engagement Manager; CUNA Mutual Group
Jackie is a native Californian, raised in the San Fernando Valley. Her financial and insurance industry knowledge combined with years of experience working with the largest Credit Unions across the country as a project manager has led to a successful 14-year career. She works closely with agile project teams, helping implement innovative products from pilot status to commercialization. She works closely with credit union leadership on implementation feedback for future strategic growth. Before project management, Jackie spent six years training and coaching sales skills in large credit unions and managed a team of 17 trainers across the country. She was recognized several times with the highest award at CUNA Mutual, receiving the President's Council award for top sales results. Jackie spent 11 years working at two credit unions in a variety of positions from lending, marketing to business development. She speaks English and Spanish, studied in Mexico and lived and worked in Guatemala. She holds several project management certifications and earned her Bachelor's degree in Communication from the University of California, San Diego. She enjoys spending time with her husband of 22 years, teenage son and daughter and is an active member of Shepherd of the Hills Church in Porter Ranch.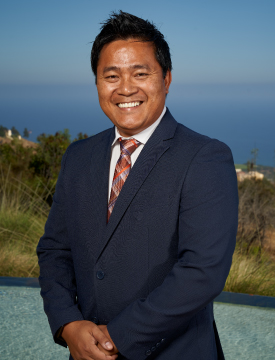 ​Sonny Tran
Director of Information Systems; Watts Healthcare Corporation
Sonny currently serves as Director of Information Systems for Watts Healthcare Corporation where he oversees the company's technologies and healthcare systems. He has been there for over 18 years developing the infrastructure, designing applications, deploying EHRs, writing policies and procedures, negotiating contracts, and collaborating with partners such as the Department of Health Resources and Services Administration (HRSA) and California Primary Care Association (CPCA) to name a few. Sonny has also worked on projects for Morgan Stanley, Oracle, Dell, and Fujitsu Siemens as a consultant focusing on web applications, web hosting, and security. During his spare time, he enjoys researching, trading stocks, working on cars, the outdoors and spending time with family. Sonny is currently interested in the blockchain technology and decentralization to create an economy of scale. He is currently working on a project which involves the healthcare industry. He studied Management to Information Systems at Cal Poly, Pomona and Business Administration at the University of La Verne.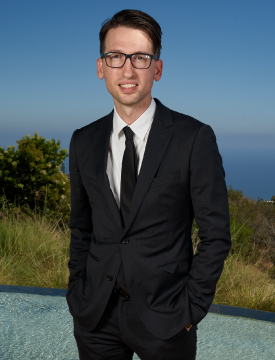 Isaac Trumbo
Director of Development; Knighted Ventures
Isaac is the Director of Development for Knighted Ventures, a third-party service provider in the California Gaming Industry. He entered the industry in 2007 and had worked primarily in operations management, both in third-party gaming and as a Casino Manager and General Manager of cardrooms. Before entering the industry, Isaac worked for Silicon Valley startups primarily in project management. His blend of startup mentality and gaming experience, along with a passion for learning, has helped fuel an expanding framework of career resources available to team members. Isaac is also focused on future expansion as part of Knighted's strategy team. He is passionate about his family and his work and most especially the adventure of being a new father. He also loves photography, music, and books, when time allows.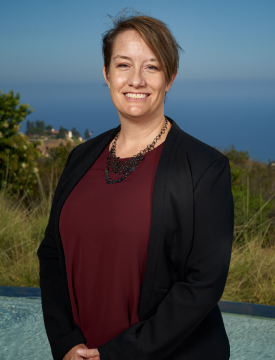 Becky Wagner
General Manager; Fleet Feet Burbank
Becky is currently General Manager for run specialty retail leader Fleet Feet in Burbank, CA. She has 20 years of diversified experience, holding marketing positions in such fields as the music industry, technological start-up, and franchise retail. She has excelled in both traditional and new media marketing throughout her career, winning several awards. Becky is also responsible for recruiting, training, supervising, and mentoring all levels of marketing professionals. Becky's style cultivates a positive culture within the workplace that emphasizes collaboration and team cohesion. Becky sums up goals as "working towards a better world through mentoring, marathons, music and social media." Becky earned her Bachelor's degree in Communications from Kent State University.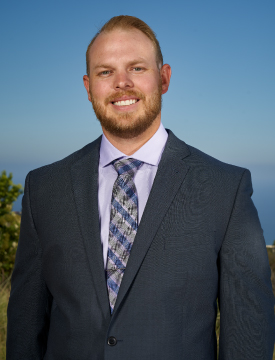 Cole Whitcher
Partner & COO; Magnum Capital Investments & Tricom Networks Inc.
Having been a successful serial entrepreneur for most of his working career, Cole quickly learned how to convert under producing and underperforming organizations into profitable businesses by utilizing forward thinking and building strategic relationships. Cole has experience in founding companies from the ground up and leading them into eight-figure revenues in industries such as Fashion (including branded, private label, & Licensing flagship stores) Financial /Asset Recovery Consulting & Telecom. Over the past 12 years of his working experience, Cole has learned that networking plays a vital role in the success and welcomes any new future relationships to be had. He intends to create a permanent role in the industry of investing and finance.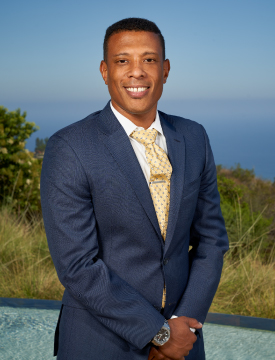 J. Vance Winbush
Enterprise Solutions and Strategic Sales; Spectrum Enterprise
Vance is a strategic sales specialist at Spectrum Enterprise, the second largest fiber access, networking, and cable video provider in the United States. His focus is on providing solutions and support for large multi-location and multi-national accounts with complex needs. Before his time with Spectrum, Vance spent close to eight years in sales and sales leadership with U.S. Telepacific Corp dba TPX Communications, mid-market commercial telecom access and IT managed services provider based in downtown Los Angeles. During his tenure with TPx, Vance would be one of the top sales professional with the organization and would then go on to be responsible for training, onboarding, mentoring and development of new hires. Over the past decade, he has been involved with several local community organizations, including Catholic Big Brothers Big Sisters, where he served as both a mentor and event organizer. In his free time, he enjoys volunteering, training in boxing and Brazilian jiu jitsu and spending time with family back in his native Louisiana. Vance earned a Bachelor's degrees in both Political Science and Sociology from the University of North Texas.