Meet EMBA 124 South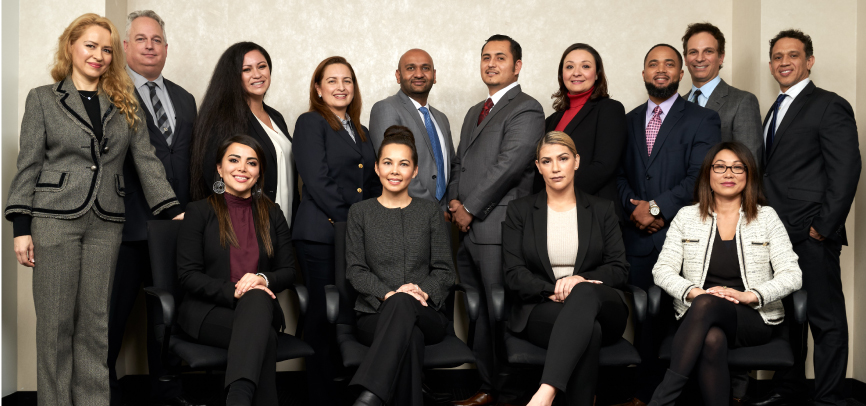 Spring 2019 Cohort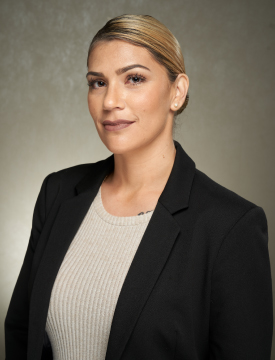 Anita Agyeman
Budget Office, Department of Defense
Anita currently works for the Department of Defense in the Budget Division where she establishes policies and procedures for the appropriate spending authorities of appropriated government funds. Anita has more than 10 years of experience working in government finance. She has served eight years of active duty in the United States Marine Corps in finance to include overseas operations. She has been awarded for her efforts in reducing fraud and spending authority controls. Anita has specialized in contracting as well as internal controls and auditing. She earned a Master's degree in Administration from Central Michigan University. Her current endeavors pertain to process improvement and standardization of program policies.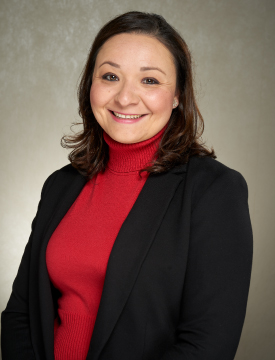 Jennifer Allen
Development Manager, Frito Lay
Jennifer possesses more than 10 years of leadership and business development experience. She executes key strategies and initiatives to achieve corporate objectives for her customers and channels through effective account management, sales execution, category management, and communication. Her keen ability to gain knowledge of her customer's priorities enables her to deliver diverse options in selling the company's products. Through her success, she has demonstrated to be an integral part of the company. She has a passion and drive for success that has propelled growth within her business year after year. She earned a Bachelor's degree in Business Administration and is currently pursuing a Master's in Business Administration. She is a lifelong learner, and her education has enhanced her leadership abilities.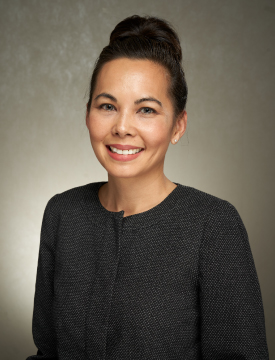 Christine Bui
Senior VP of Client Care and Financing, Optima Tax Relief, LLC
Christine is the Senior VP of the Client Care and Financing Division of Optima Tax Relief located in Santa Ana, CA. She has been with Optima Tax Relief since its inception and oversees the operations of various departments including the financing, customer service, accounts receivable, risk management, and quality assurance departments. She has successfully led her division through several systems changes and has worked closely with engineers on features for Optima Tax Relief's payment and client portals. She is passionate about employee development and understands the importance of fostering a culture where employees are given the opportunity to learn and grow. With 15 years of consumer finance experience, she has also worked in the real estate and lending industries. Christine holds a Bachelor's degree in Business Administration with an emphasis in Information Systems.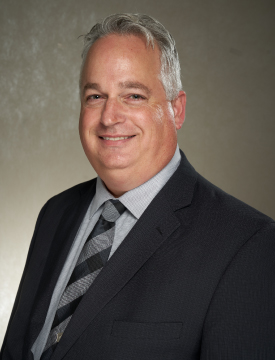 Steve Carroll
Sr. Vice President, Glumac—a Tetra Tech Company
Steve is a Senior Vice President at Glumac, a Mechanical, Electrical, and Plumbing Sustainable Engineering Firm, and heads up the Building Commissioning Group. Steve, with a mechanical engineering background, has more than 30 years of experience in the construction industry. Prior to moving to Southern California and joining Glumac 12 years ago, Steve was a New Yorker, and while attending New York Institute of Technology, he started working for a small HVAC firm and eventually became the Owner and President of the company. After earning his Bachelor's degree in Mechanical Engineering, he went on to earn his Professional Engineering License and became a LEED Accredited Professional. At Glumac, he leads a team of professionals that specialize in high profile, sustainable Building Commissioning Projects. While not working, he is an avid reader and enjoys hiking in the hills around Southern California with his family.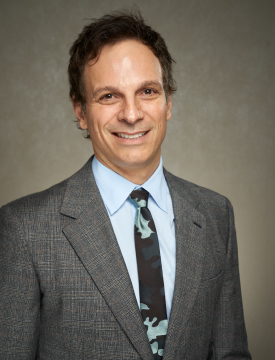 Nick Cokas
Founder, Cokas Corp
Nick is an innovative business leader and philanthropist. Currently, he is working on pioneering social good and ethical technologies. His clients included: Proctor & Gamble, Adidas, GAP, Walmart, Target, AMEX, Haley Bennet, Katy Perry, Nicki Minaj, Miranda Kerr, and Katharine McPhee. He has also facilitated recording agreements with Columbia Records, RCA, Verve Music Group, Executive Produced studio albums and advised on the music marketing and soundtrack strategies between Columbia Records and DreamWorks Television on NBC's 'SMASH'. Nick founded the McPhee Outreach, an international foundation aiming to raise awareness and fundraise for charitable organizations such as Build On, Feeding America, Salvation Army, Target House, St. Jude, Malaria No More and The Lollipop Theater Network. He created the Summer Feeding Tour with ConAgra Foods for Feeding America as well as the Match my Gift campaign with the Salvation Army. In addition, Nick has built three schools in the West African country of Burkina Faso concentrating on the poorest of the poor and equal opportunities for young women. He has traveled to West Africa to aid in malaria education and was involved with ongoing strategies to continue building schools in some of the world's poorest nations through USAID, BuildOn, the U.S. Department of State, among others. Nick graduated Cum Laude from UCLA in 1986.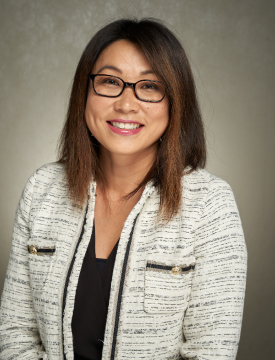 Jacquelyn Engel
Regional Sales Director, Johnson & Johnson
Jacquelyn works in the Cardiovascular Division of Johnson & Johnson, the world's largest and most broadly based healthcare company. Currently, she manages 13 sales representatives in the Western United States and accountable for delivering revenue growth while managing operating expenses and margins in her region. Before transitioning into corporate management, Jacquelyn co-founded a successful aesthetic medical practice in Palo Alto, CA. Her career has spanned over multiple Fortune 500 companies including Pfizer Pharmaceuticals, Medtronic and Allergan and achieved multiple President's Club awards during her sales career. Her passion lies in leading others both professionally and personally through the non-profit arena, including coaching for Girls on the Run and mentoring women at for Dress for Success. She earned a Bachelor's degree from Oakland University.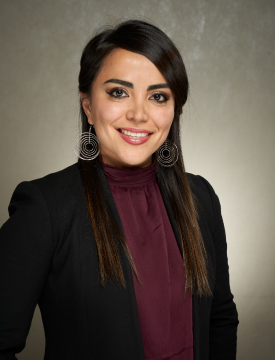 Vanessa Faggiolly
CFO, Amerisal Foods LLC
Vanessa is the CFO of Amerisal Foods LLC. Vanessa decided to join her mother and work in making Amerisal a successful company. She has been responsible for the company's innovation process, including identifying strategies, new technologies, and business opportunities, as well as developing new capabilities with partners, new business models, and new industry structures to serve those opportunities. She has become an expert on all aspects of retail operation (R & D, merchandising, sales, customer service, inventory, and personnel). Under her leadership, Amerisal Foods has expanded its sales in areas such as Las Vegas and Seattle, but also throughout California, Alaska, and Texas. Vanessa is passionate about creating jobs, empowering people to succeed, improving the quality of lives in our communities, and serve as a volunteer at non-profit organizations. She also enjoys mentoring and empowering young women to thrive and become successful; to pursue their dreams and to educate themselves. She attributed her drive, dedication, and passion to her parents, who have always taught her strong work ethics. She earned a Bachelor's degree in Finance and Economy from California State University, Los Angeles.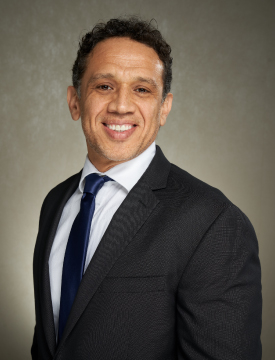 Alan P. Hernandez
Regional Account Manager, Biomedical Services
American Red Cross
Alan is currently responsible for annually collecting more than 8,000 lifesaving blood products that are transfused to patients across the hundreds of local area hospitals the American Red Cross serves. His tenure at the American Red Cross has allowed him to have been part of numerous lifesaving missions, including the 450 lifesaving blood products sent by the American Red Cross out of Ontario Airport to the victims of the Las Vegas shooting in 2018. He has effectively led various teams and managed territories to extraordinary success and has done so by incorporating a positive culture, team collaboration, and leading transparently. Alan has 18 years of management expertise with 14 years in the non-profit sector. He is fluent in Spanish, both reading and writing. Alan has held positions at JPL and was an L.A. County lifeguard for many years and has helped coach the swim team and instructing swimming lessons to kids in the East Los Angeles area. Alan enjoys spending time with his family and takes personal time for fitness and meditation. He believes in helping others and is committed to being part of making this world a better place.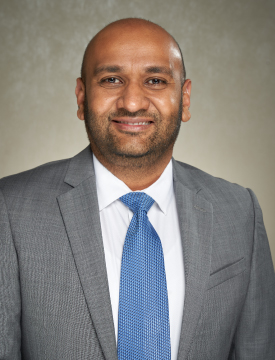 ​Nikunj Patel
Director of Business Management, Ergomotion Inc.
Nikunj has spent the last 18 years in providing operational support and leadership to call center teams in the medical device and consumer goods industries. Currently, Nikunj is responsible for assessing organizational need, designing and deploying various organizational development programs, tools and processes that facilitate improved organizational performance. In this role, Nikunj partners with operational leaders to identify system-wide opportunities and works collaboratively with stakeholders to develop and deploy solutions. This role supports and influences decisions across the organization base on the insights provided. Nikunj's focus is the on-going development of key performance metrics and data points essential to the measurement and evaluation of the operation of the business and to apply the appropriate analysis to create data outputs that will help various teams make critical business decisions. He works directly with business intelligence software to ensure data integrity, both for reporting and analysis purposes. Overall, he is responsible for defining, developing and introducing business management strategies that will help the business grow efficiently, effectively, and profitably. Nikunj earned a Bachelor's degree from the University of Phoenix in Management.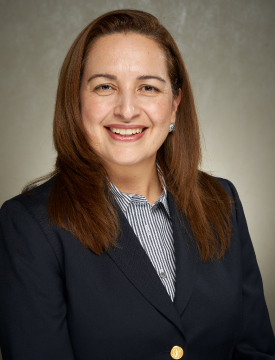 Lucy Rivera, MSN, RN
Assistant Medical Group Administrator, Kaiser Permanente Panorama City Medical Service Area
Lucy began her career in the healthcare industry nearly 20 years ago. She has oversight for complex clinic operations, with intricate and diverse departments serving large volumes of members. She is committed to the development of teams and the understanding of large organizations. She thinks differently to drive change and spearheads thoughtful business ideas while partnering with physician leaders to identify successful business opportunities. She is a leader, and driver of results always focused on the outcomes that would ultimately serve to enhance quality, service and evidence-based practices at Kaiser Permanente. Lucy transforms challenging teams while collaborating in a union environment to education on innovation and change. Her skillset spanned from understanding the nursing profession to business understanding to connecting teams together. In her work, she is responsible for constructing business plans that are detailed with budget projections, growth projections and strategies for success. She often engaged very respectfully with support teams, business intelligence teams and those that would contribute to her work to construct plans knowing the implications they would have on overall success to the organization. Lucy always challenged herself to grow professionally and personally. She received a Bachelor's degree in Nursing as well as a Master's degree in HealthCare Administration and Occupational Environmental Health from UCLA.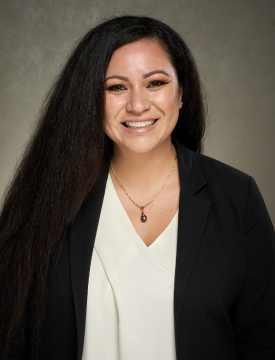 Tulima Tuanaki
Senior Director of Administration, Contract Services
Tulima is the Senior Director of Administration at Contract Services, which includes two non-profit organizations that provide vital behind-the-scenes functions to the entertainment industry through regulatory and contractually mandated services. In this position, she provides organization-wide leadership and guidance to support daily administration in the areas of roster maintenance, training, operations, transportation, human resources, and compliance. In addition, Tulima runs and facilitates Board of Trustees meetings and committees and serves as a key representative for the organization during negotiations. She was first introduced to the entertainment industry by working as an Executive Assistant for the Studio Transportation Drivers, Teamsters, Local #399 under the tenure of Secretary-Treasurer Leo T. Reed. During Tulima's career, she has built a solid reputation as an innovative executive and problem solver in an evolving entertainment industry. She strives for excellence in board policy determinations in support of the organization while working in collaboration with the producers, guilds, and unions to increase services. Tulima earned her Bachelor's degree in Economics from Arizona State University and loves dedicating every free moment to her devoted husband Isi, and two adorable children Masina and Isi.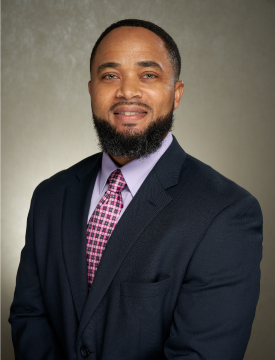 Rhys Tyler
Project Management Professional
Rhys honorably served more than 20 years in the United States Navy leading some of the world's most talented teams under the most arduous conditions. He possesses a comprehensive background in business acumen, proven experience creating and implementing the clear organizational vision and continuous process improvement derived from conducting domestic and global operations. Rhys currently employs his talents working for a growing Government Contracting company planning Engineering specifications that consist of mechanical, structural, ship alteration, and modernization repair projects for the U.S. Navy. He holds a Bachelor's degree in Business Administration/Marketing and a Project Management Professional (PMP) certificate. He lives in beautiful San Diego, CA and loves to travel, spend time with family and friends, and volunteer in his community.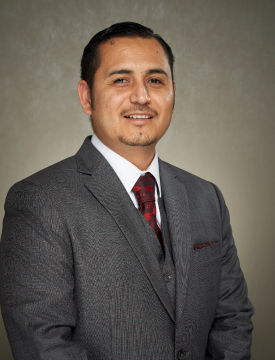 Cayetano S. Urias
Director of Food Safety, Wonderful Pistachios and Almonds
Cayetano is currently the Director of Quality Systems for Wonderful Pistachios and Almonds LLC (WP&A)—the largest vertically integrated grower/processor of nuts in the world located in the Southern San Joaquin Valley. Over the last 13 years with WP&A, Cayetano has served in multiple middle and then senior management roles throughout the organization in fields such as logistic, production, and quality assurance. Professionally, Cayetano is recognized for his ability to increase department output, reduce lab turn time while simultaneously reducing cost. One of his passions in management is the development of people; if you ask his greatest contribution to his current organization is developing three of his direct reports that have risen to the director level. In his free time, he enjoys running, traveling, and attending any Comic-Con events with his daughters. He earned a Bachelor's degree in Economics from California State University, Bakersfield.