Meet EMBA 118N
Fall 2017 Cohort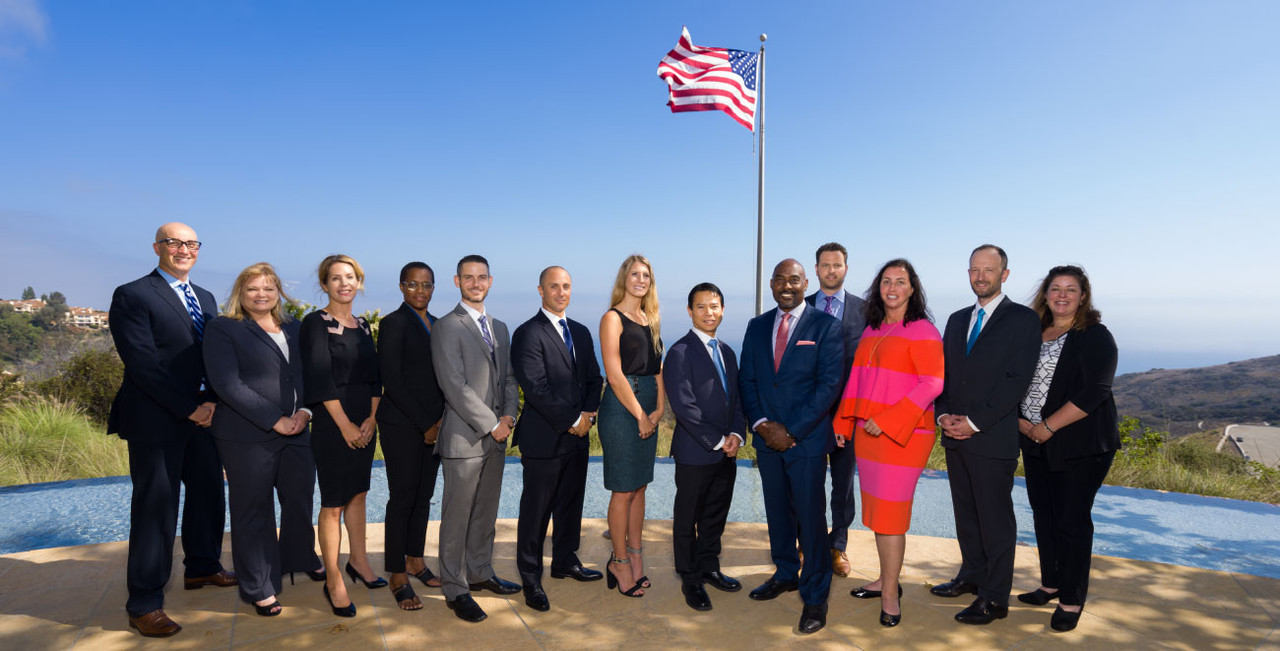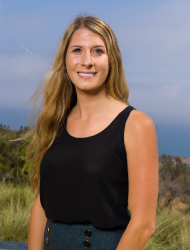 Brie Anna Williams
Specialty Retail Manager
Brie Anna executes strategies and initiatives to achieve corporate and supplier objectives for market customers and channel through effective account management, sales execution, category management and communication. She coordinates multi-level, multi-department interface in larger properties and in various activities. Her ability to gain knowledge of key customer's business operations and coordinating multiple and diverse options for selling the company's products allows her to be an integral part of her company. She has a passion and drive for success that leads her to grow her business year after year which propelled her quickly in the company.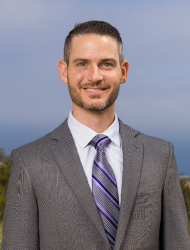 Kyle Aubrey
Director, Global Technical Support
Cavium, Inc.
Kyle has over 17 years of experience as a dynamic field engineering leader with a career record of achievement and has demonstrated success in key data center and embedded microprocessor markets. He has held several senior engineering and management positions at Cavium, Freescale, and Motorola. At Cavium, Kyle drove significant business initiatives to grow and scale the business. Through his vision to achieve best-in-class customer support status for Cavium, Kyle established a multi-tier support infrastructure capable of enabling designs across the globe. Kyle holds a Bachelor of Science with high honors in Electrical Engineering from Rose-Hulman Institute of Technology.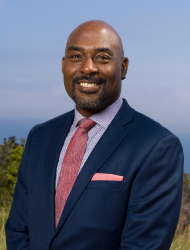 Trent Baker
Senior Infrastructure SRE
Box
Trent is a seasoned systems engineer and manager with over 20 years of experience working for companies like EarthLink, Yahoo, and The Aerospace Corporation, while holding positions ranging from Manager to Vice President. After several years of self-employment, he is now a Senior Infrastructure SRE at Box, a content collaboration platform company, designing, implementing, and maintaining infrastructure services to support Box products. Box is a fast-paced company with lots of growth opportunities, and Trent's plan is to grow as the company continues its upward trajectory in cloud content management and file sharing service for businesses. Trent is passionate about making himself, his co-workers, and his company better today than they were yesterday.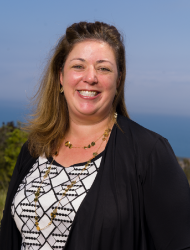 Cristina Lussier
Political-Military Strategist
Cristina recently retired from the U.S. Air Force as a Lieutenant Colonel with over 21 years of experience spanning political military affairs, space/cyber operations and security management with the National Security Council, Director of National Intelligence, Department of Homeland Security and the Department of Defense across Europe, Asia and the Middle East. She has successfully led teams and tackled some of the Intelligence Community's most challenging policy guidance implementation in highly sensitive assignments dealing with sensitive compartmented information and special access programs. Her excellent negotiation, briefing and team building skills paved the coordination and collaboration between US inter-agencies and foreign partners in building partnership capacity to secure US national security objectives. She hopes to put her unique insights and authentic leadership skills to further promote good governance and preserve national security in the corporate or non-profit sector.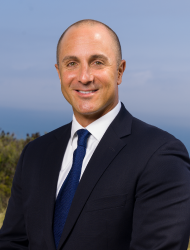 Eric Molfetta
Colliers International
Eric Molfetta is a Vice President at Colliers International — Las Vegas. Mr. Molfetta began his commercial real estate career in 2007, and is experienced in many phases of industrial real estate including investment sales, landlord/owner budgeting, forecasting, quarterly analysis/reports, site selection, design, and leasing.
Mr. Molfetta has competed in triathlons for the past seven years and earned his first full Ironman honors in Coeur D'Alene, Idaho on June 24, 2012. He is also involved with the UNLV Baseball Alumni association and coached PV Little League to take second in the state championship this past summer, 2017.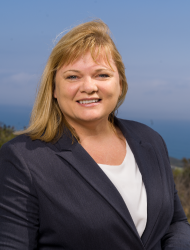 Michelle Murphy
Program Director
Nationwide Financial
Michelle is a Retirement Plans Program Director at Nationwide. She specializes in aligning services and processes between the company and employers. She has presented to small governmental bodies as well as to formal Board meetings of large governmental entities. An accomplished leader in both the private and public sector, Michelle has experience leading high performing teams in New Jersey, New York, Arizona and California. She is passionate and brings energy, enthusiasm and dedication to her projects. Michelle holds an Economics degree from East Stroudsburg University. She holds the CRC®, CBC™, AIF®, FINRA 6, 26, 63, 65 and CA Life Insurance Licenses.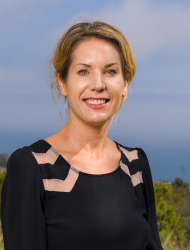 Kathryn Nevard
Director of Development
Sonoma Valley Community Health Center
Ms. Nevard has spent the past 12 years working for various healthcare nonprofits, both locally and internationally. As the Director of Development for Sonoma Valley Community Health Center, her role focuses on developing funding programs, partnerships and strategic planning to help sustain and expand healthcare services for the underserved. Additionally, she is the Founder of the nonprofit Response Health, which provides integrated, community based healthcare in rural, underdeveloped areas of the world. This includes programs pertaining to HIV/AIDS and women-led clinics in East Africa. Ms. Nevard is a Returned Peace Corps Volunteer and Board Member of End World Hunger 2030.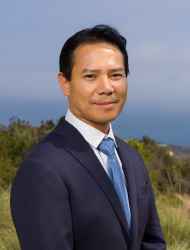 Daniel Nuez
Section Manager in Quality and Reliability Engineering
Xilinx, Inc.
Daniel is a seasoned technical staff member of the Quality and Reliability Engineering group at Xilinx. He holds two patents in the company and presented two technical papers in the International Symposium for Testing and Failure Analysis. He helped established a multi-million dollar state of the art failure analysis lab which made substantial improvements to the company's production yields and product quality. Mr. Nuez also developed an efficient process of handling customer return materials that provided customers with a fast feedback and updates through an automated system. These processes were well adapted by the company's branches in Ireland and Singapore. He holds a Bachelor's degree in Information System from University of San Francisco.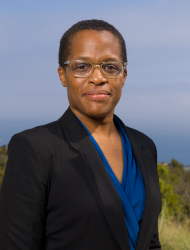 Rachael M. Ratcliff Jeffries
Project Manager III
Kaiser Permanente
Rachael's international experience combined with her risk management, business continuity, crisis management, and emergency management experience in the US, South Africa and Japan, inspired to her to serve communities by strengthening the infrastructures on which they depend. She is honored to lead Health Insurance Portability and Accountability Act (HIPAA) Contingency Planning Compliance efforts across Kaiser Permanente. Rachael holds federal, state and municipal level honors, and has experience writing policy, guidelines, and proposals domestically and internationally. She speaks Japanese, is a certified business continuity professional, certified risk management professional, holds project management credentials, and has a BA in English.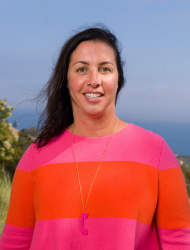 Mary Reilly
Director of Product, Digital Onboard Experiences
Royal Caribbean Cruises, Ltd.
Mary Reilly is a product advisor and 15-year Silicon Valley veteran. Having worked at Disney, Apple, Nest, and Google in product design leadership roles, she is a proponent of user-centered design and loves to create surprise and delight for customers. At Royal Caribbean, she leads a team focused on innovation and the next generation of fun onboard Royal Caribbean and Celebrity Cruises' fleets. She is passionate about helping children in the foster care system and has been a CASA for the past 5 years. Mary earned her Bachelor's degree from New York University's Tisch School of the Arts.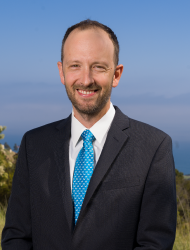 Oliver Rowen
President
ClickAway Corp.
Oliver is currently President of ClickAway, a Verizon Premium Retailer and technology provider in the San Francisco Bay Area. His background includes over 10 years of managing people and teams with a proven track record of success. After joining ClickAway in 2006 as a salesperson, Oliver grew several divisions and endeavors from the ground up into successful business operations. During Oliver's tenure with the company, ClickAway has received the Inc 5000 Fastest Growing Companies award an incredible ten consecutive years, growth he attributes to new technology, systems, and leadership.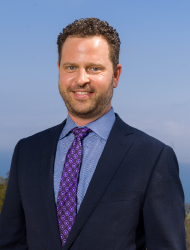 Tom Simson
Director of Sales
Young's Market Company
Tom is a Director of Sales for a leading wine and spirits distributor in California. He oversees 4 divisions, comprising 30 people who manage over 1600 accounts totaling $35 Million in the Silicon Valley and Monterey Bay. He started his career working for a small fine wine distributor in Los Angeles. Shortly thereafter, he and a colleague launched their own startup wine brokerage, Millennium Wine Group. After two years in that venture, Tom joined Southern Wine and Spirits as a Key Account Manager in Beverly Hills and Hollywood, working with some of the highest profile customers in the country. In 2012, Young's Market recruited him to lead the turnaround of a division in the Monterey Bay. He has since led both that division and the South Bay team to Division of the Year awards and was promoted to his current role in 2016.