Meet EMBA 122 North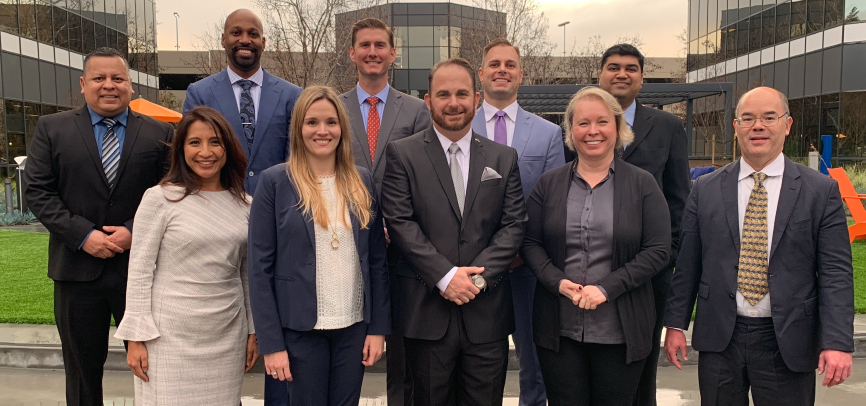 Spring 2019 Cohort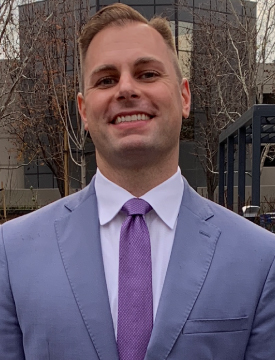 Chad Cardinal
Regional Director, The Aspire Group
Chad serves as a senior staff member with The Aspire Group, the industry leader in outsourced ticket marketing, sales, and service for Division I athletic programs. Through his role as Regional Director, his focus is on supporting several of the firms US-based Fan Relationship Management Centers, which serve to drive innovation, collaboration &revenue results around athletic ticket sales for the partners of the company. Before his current role, Chad spent nine years working for professional sports franchises in the NBA/WNBA, MLS & NHL. Outside of work, he is passionate about his church, being outdoors and CrossFit. Chad resides in Los Gatos, CA with his wife, Katie.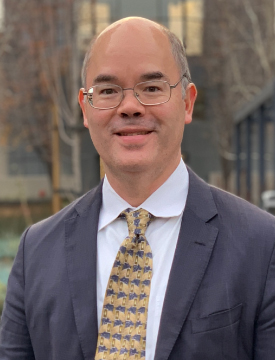 Steve Chang
Professor & Vice Chairman of Strategic Development and Innovation, Department of Neurosurgery, Stanford University
Steve is a Professor and Vice Chairman of Strategic Development and Innovation in the Department of Neurosurgery at Stanford. He is also the inaugural holder of the Robert C. And Jeannette Powell Professorship in the Neurosciences at Stanford University School of Medicine. His clinical work and research focuses on the treatment of brain and spine tumors as well as cerebrovascular disease. He is the author or co-author of more than 300 peer-reviewed publications and book chapters. Steve has degrees in Biology, Quantitative Economics, and Medicine from Stanford University.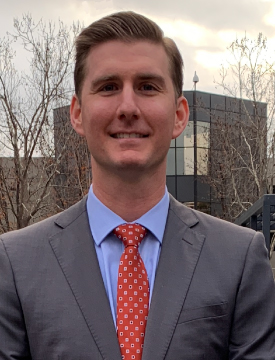 Kevin Hurley
General Manager, Hyatt Place Fremont/Silicon Valley
Kevin is the General Manager of Hyatt Place Fremont / Silicon Valley. He oversees the complete operation of the hotel, while focusing on driving revenue, increasing profit margins, managing capital projects, ensuring guest satisfaction, and developing the next leaders of the hotel industry. Through his leadership and motivation, Kevin has led his team to place either first or second in GOP % for the Hyatt Place Brand over each of the past four years. Kevin earned a Bachelor's degree in Business with a Marketing option from Fresno State. In his free time, he enjoys spending time with his family and friends outdoors.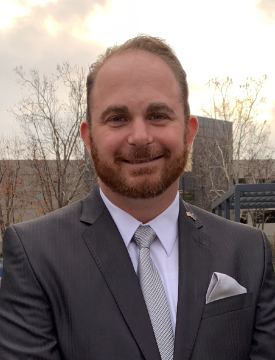 Dario Meucci
Executive Director, Enterprise Infrastructure Strategy and Architecture, The Walt Disney Company
Dario is the Executive Director, Enterprise Infrastructure Strategy and Architecture at The Walt Disney Company (Corporate). As the Executive Director, Dario is responsible for all aspects of Global IT infrastructures architecture and standards, applying expertise in multiple infrastructure disciplines including, network, storage, cloud technology and server technology, setting Company-wide global strategies and standards for IT infrastructure across the enterprise. In his previous life, Dario pushed the envelope as a combat tested Commissioned Officer for more than two decades as a Lieutenant Colonel in the United States Air Force. As a Commander, Dario was directly responsible for 3,500+ personnel--managing, executing, and leveraging multi-billion-dollar budgets and assets by creating truly collaborative partnerships and environments across the globe…deploying to Bosnia, Kosovo, Macedonia, Serbia, Iraq, Afghanistan, Germany, Italy, Korea, Alaska, Hawaii, and the Continental United States.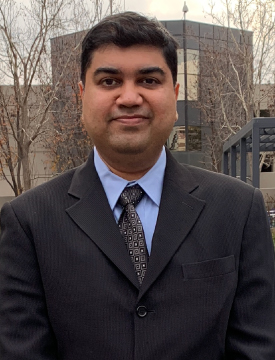 Rahul Newasekar
Director, Business Excellence, and Quality, Flex
Rahul manages Business Excellence & Quality team for Flex's award-winning Customer Innovation Center in Milpitas, California, located in Silicon Valley. Flex is the Sketch-to-Scale® solutions provider that designs and builds intelligent products globally. He is the recipient of Flex's Global Distinguished Leadership Award. In this role for more than 10 years, Rahul is playing a vital role in creating a culture of lean and six sigma 'as a way of life' for campus leadership teams. His team of excellence managers are responsible for initiating and facilitating customer focused Continuous Improvement projects on overcoming potential challenges in operational and business process efficiencies. These efforts require challenging status quo of current business processes by utilizing lean management system that has delivered key innovative solutions & best practices for entire flex. When not at work, Rahul enjoys biking, music and table tennis. Rahul earned a Master's degree in Mechanical and Manufacturing System Integration from Rochester Institute of Technology. In addition, he is an ASQ Certified Six Sigma Black Belt professional. He is also a recipient of the Donald Boyce Scholarship for Academic Excellence in the field of Manufacturing; the 2014 Council of Supply Chain Management Professionals, Supply Chain Innovation award; recipient of 'Attendee Choice Award for Creative Solution/Action,' Controlling cost of quality for innovative products research paper at ASQ's World Conference on Quality and Improvement.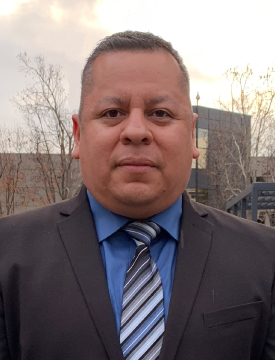 Carlos A. Rivera
Associate, Booz Allen Hamilton
Carlos is currently an Associate for Booz Allen Hamilton, which is an Information Technology & Management Consulting Firm. He has provided a variety of skills to Booz Allen for more than seven years to include project management, systems engineering and configuration management. His clients are a variety of organizations and agencies within the Department of Defence to include his current client, which is in the Satellite Communication community. Prior to consulting, Carlos served 7 ½ years as a commissioned officer in the United States Air Force. He has successfully led teams, in support of the warfighter, to multiple countries worldwide to include Qatar, Tanzania, Zanzibar, Germany, Korea, Turkey, and Croatia. Carlos's prowess as an IT Manager and excellent team building skills had earned him multiple Air Force Commendation Medals and a Joint Commendation Medal. He earned a Computer Engineering degree from San Diego State University and earned his Master's degree, while overseas, in Information Technology Management through Trident University International (TUI). As a fun fact, Carlos has travelled to more than 29 countries in an eight-year time span and is ecstatic to increase that number during the EMBA International Session.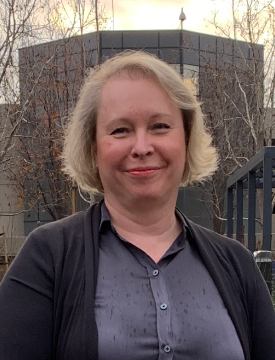 Maria Semyonova
Senior Software Engineering Manager, Becton Dickinson
Maria is the Senior Manager of Software Engineering at BD Biosciences, a business unit within Life Sciences segment of Becton Dickinson Inc. In this position, she leads a global team spanning three countries responsible for developing the company's flagship software platform for Cell Analysis and Cell Therapy medical devices. Maria oversees day-to-day activities of the multiple agile project teams, driving the development of innovative software solutions from early access to commercialization. She provides support for innovation initiatives leading to best-in-class technology solutions and patent applications. Maria manages all financial aspects of the software function and has a passion for developing organizational and product strategy. She enjoys mentoring and helping others to grow and develop as leaders. In her free time, Maria enjoys outdoor activities such as skiing, kayaking, hiking, and tennis.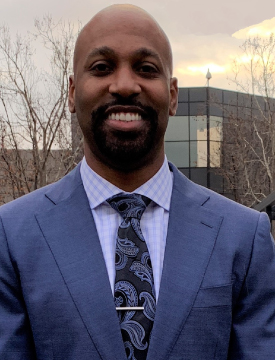 Kenny Walls
Senior Manager – Healthcare IT, John Muir Health
Kenny is currently a Senior Manager at John Muir Health where he has more than 15 years of experience in the Health Care IT industry, specializing in CIS implementations, Strategy & Ops, and has extensive knowledge of Epic Care Ambulatory clinical processes.
Kenny manages a team of leads, analysts, and supervisors who supports outpatient clinical systems for the organization. His team focuses on system configuration, workflow design, upgrades, and optimization.
His customers are primarily clinicians and their staff but he has a huge influence on decision that are made by operations, senior level executives, and key board members. Prior to joining John Muir Health, Kenny worked many years in consulting for prestigious firms such as Deloitte and Accenture as well as served many well-known clients including Kaiser Permanente, Stanford Hospital and Clinics, and the University of Michigan.
Kenny earned his Bachelor's degree in Education from Boston College University and was a four-year starter on the varsity basketball team that captured the Big East Championship in 2001. Personally, Kenny enjoys traveling and spending time with his wife and three children. Fun fact: Kenny has a fraternal twin brother name Lenny who played in the NFL for six seasons.