My Journey Into the MSOD Experience
Raed Al Adl, MSOD '16
I half listened to the stewardess as she announced we would be taking off shortly. They had already gone through the cabin to ensure all seats belts were secure and tray tables and seats were in the upright position. I took a deep breath as I looked out the window excitement ran through me as I prepared for the 16 hour flight that would take me back home to my little girl's arms.
I reflected back on my journey to this moment. Just about four years ago my last CEO tapped me to manage the OD function for his business of 15,000 employees. I agreed, at the time not really sure what OD stood for, but quickly learned it was for organization development. Fast-forward two years and I realized this was the job I wanted to do for the rest of my life.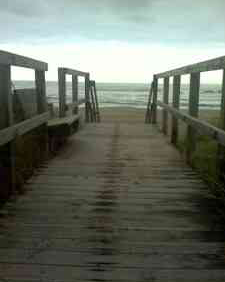 Fate however had other ideas at the time and I found myself needing to switch jobs. The dream of developing my OD knowledge however was never far from my mind. The main drawback however were the limitations in the Middle East to acquire a Master's degree in that particular field. Additionally, I had my small family who were a major consideration and kept me from being able to pursue my passion full time. I spent hours searching for solutions and weighing my options until the day I stumbled upon the Pepperdine MSOD.
It was exactly what I was looking for. The structure of the program allowed me to keep my full time job while at the same time accumulating experience in four different continents throughout the six sessions. I set about doing extensive research and reached out to my OD friends on LinkedIn. I was pleasantly surprised at how positive the feedback was for the program. I also reached out to other MSOD students and alumni. While the effect was slightly varied from each individual, the most consistent message I kept getting back was, "The program changed my life."
After extensive discussions with my wife we decided we would be able to handle the time and resources that would be necessary for me to pursue the program. Her overwhelming support moved me to take the next step in contacting the university.
As if it was yesterday, I can vividly recall my first call to the university with a women named Shany. What I had thought would be a quick call ended up being an in-depth discussion involving my entire educational background, my motivations for joining the program, goals and how I envisioned the program enhancing my career. Looking back, it felt a lot like being prepped to join a brotherhood, which in some ways it probably was. The conversation had a nice balance of professionalism and personal connection as well.
The application process was just as intense as the initial phone conversation. The information they requested was more than just surface education and work history, but required deeper thought and explanation of major competencies and career successes and experiences.
Shortly after I was schedule for a Skype call with a member of the Admittance Committee, Dr. Terri Egan. She was extremely accommodating. Due to our time difference it required her schedule a call in the early hours for her, which she took directly from her house. That accommodation again spoke to the incredibly sense of community and family that members of the program expressed feeling. It was clear that it was a program full of rich history and traditions that dated back to the early 70's. I knew I had to be part of this program.
Thankfully, the day came when my admittance letter arrived. I had been accepted into this wonderful program.
Day one, a quick look at required reading material confirmed what I already knew, I was working towards my Master's degree. The syllabus touched on a number of assignments I'd be expected to complete through the semester either individually or working collaboratively in a group. In addition we were strongly encouraged to utilize online resources in order to gain insight and knowledge from colleagues all around the world.
On a regular basis I find myself in awe that I was actually here. It had been over eight years since I had been in the United States, but had never traveled to the West Coast, and now, here I found myself visiting both the Golden Gate Bridge and Alcatraz Prison on the same day.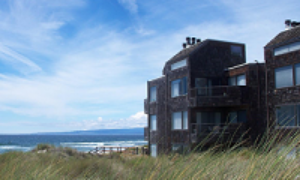 Our first session was about an hour and a half south of San Francisco. The resort where we had our session was amazing. The resort was beautiful, and the remote location and surrounding features made you immediately feel as if you were on a corporate retreat run by an organization looking to come up with ways to introduce significant innovation and change within its structure and top management professionals.
The amazing location was quickly pushed to the backburner as I focused myself. I had just eight days to establish a rapport and relationship with my roommates, learning consultants and professionals. The first session in this program was not just about preparing you to be a better OD professional, but was designed to challenge and pull out the best of you and make you into a better person all around.
More than once the activities required felt awkward and necessitated stepping out of my own self-made comfort zones. I was shocked to discover even at this level of academia, there were moments of doubt and ambiguity. However, every day it felt more like another piece of the puzzle was satisfyingly clicking into place, and each step I took was another one to being able to see the whole picture.
I am brought back to the present as a kind female voice asks if I would like chicken or beef. While we are still 13 hours away from the Middle East, I find myself repeating the same line alumni of this same program told me, This program has touched my life more deeply than I had ever imagined.