Shanghai, China 2015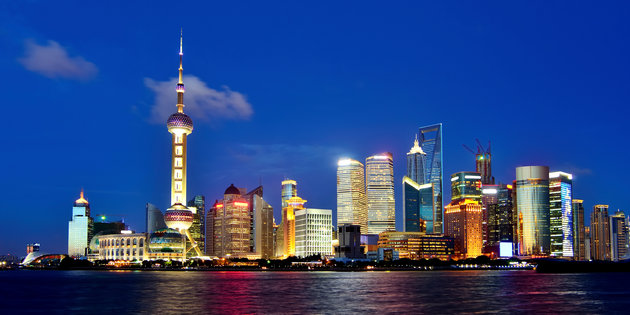 Global Enterprise Management: Doing Business in China
"I have no idea where to begin. This was such an amazing experience, and I have grown so much as a result of this experience. I am leaving China with 180° change in views of the people, the country, and life in general. Thank you so much for this opportunity!"
Andrew Albrecht
Shanghai, China
China is the prominent geographic, cultural, economic and political fact of East Asia. Since late 1980s, Chinese economy continues to transition away from central planning to a market-driven economy. Its economic growth has been unparalleled in the history and has significantly impacted the world economy.
In 1979, China instituted economic reforms, established "special economic zones," and opened itself to foreign investment. Shanghai was one of the coastal cities granted special economic privileges. That encouraged the inflow of investment in the form of technology, capital, and information.
The business opportunities for U.S. and China are remarkable. Indeed, China and U.S. can both lay claim to being the world's largest marketplace: U.S. with the highest per capita income and China with its 1.3 billion population. This course will examine the factors powering China's economy and explore opportunities and challenges in doing business in China.
Discover the technology and manufacturing hub of China and a world of opportunity for business.
Lead Faculty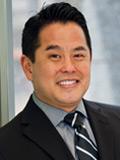 Mark Chun
Interim Department Chair of Strategy, Information Systems and Decision Sciences; Denney Academic Chair; Associate Professor of Information Systems
PhD, University of Colorado at Boulder
MBA, University of California at Irvine
BA, University of Hawaii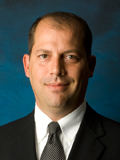 John Durand
Practitioner Faculty of Information Systems
MBA, Pepperdine University
MS, Pepperdine University
Important Dates
Application Period Opens:
November 3, 2014 @ Noon
Application Close Date:
January 23, 2015 @ 5:00 p.m.
Program Dates:
April 19-25, 2015
Mandatory Pre-Departure Meeting:
Date: Saturday, March 14, 2015
Location: WLA Campus
Time: 8:00am-2:00pm
Flight Itinerary due:
Not before 1/26/15 but by 3/13/15
Program Costs:
$3,695 - Single room accommodation
$3,575 - Student shared room (participant responsible for finding roommate)
$TBD - Guest Fee: Shared Room with Student
The program fees include:
Lodging for six nights
Breakfasts and some lunches
Classroom sessions
Speakers
Company visits, government visits, cultural tours, or activities
Transportation during the program week
Certificate of completion
Final dinner
Airfare, taxis and other travel expenses are additional.
Participants are responsible for making own travel arrangements
If you plan to take this course for academic credit, standard tuition fees will also apply in addition to the program fee. If you take this course for no credit, it WILL NOT fulfill your global requirement.
Global Programs office will notify the Programs Office to register you for course credit.
Tuition Reimbursement
Students who receive company tuition reimbursement are obligated to meet their tuition payment due date regardless of the global trip completion date or grades availability. The $50 late company reimbursement fee and a daily finance charge of .027% will accrue upon any unpaid overdue balance.
Graduation Information:
Students taking Global Business Intensive Courses offered in April will be enrolled in the Spring trimester and will graduate in August at the earliest.
Course Offering and Cancellation
Planning of this course is contingent upon a safe and secure environment in the country and region of designation. A change in conditions that may impact the successful facilitation of the course will result in modification and/or cancellation of this course and may result in only partial reimbursement of program costs to participants. Pepperdine University assumes no liability for cancellation of a program due to circumstances beyond its control.
Guest Policy
Guests are allowed but not advisable as accommodations are very limited. Please read the complete Global Programs Guest Policy for more information. If you have any questions about guest fees please email us at: GSBMGlobalPrograms@pepperdine.edu
Accommodations
Participants will stay at a four- or five-star hotel in Shanghai.
Sample Program Itinerary: (Items are subject to change.)

Sunday

Arrival in Shanghai, accommodations check-in, welcome by faculty

Monday-Friday

Classroom Learning (generally 9:00am-5:00pm)
Topics: Legal System, Government Structure, Investment Policies and Incentives, Protectionism, Managing Projects, HR and Compensation Issues, Banking System, Future of Doing Business in China

Breakfasts provided

Some lunches provided

Closing Dinner provided

Professional field visits to companies

Cultural activities: City tour

Saturday

Accommodations check-out and departure from Shanghai