Women's Leadership Series
Program Instructors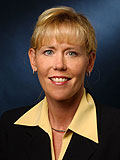 Julie A. Chesley, PhD
Assistant Professor of Organization and Management, Pepperdine University
Dr. Julie A. Chesley is an assistant professor of organization theory and applied behavioral science at Pepperdine University where she is core faculty for the Graziadio School's top-ranked Master of Science in Organization Development (MSOD) program. Dr. Chesley's teaching focuses on personal and group transformation as well as the critical thinking and analysis required to successfully lead change. Dr. Chesley has also been on the faculty at the United States Air Force Academy and at Colorado College.
In addition to her academic practice, Dr. Chesley has over 28 years of experience, including 20 years of service to the United States Air Force. During her Air Force career, Dr. Chesley had the opportunity to lead critical strategy implementation and change efforts including strategic planning for a major government agency which led to national recognition. Recently, her consulting work has ranged from designing and facilitating strategic off-site meetings with Fortune 100 presidents and their customers, to executive coaching, board succession planning, and survey feedback.
Dr. Chesley has numerous publications and presentations including articles in California Management Review, Journal of Business Research and the Journal of Leadership Studies, as well as two texts: Applied Project Management for Space Systems and Strategic Thinking: Today's Business Imperative. She holds a BS in management from the United States Air Force Academy, as well as an MBA and PhD in organization theory and management from the Leeds School of Business at the University of Colorado.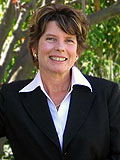 Terri Egan, PhD
Associate Professor of Applied Behavioral Science and Director, Master of Organization Development Program, Pepperdine University
Terri Egan is academic director of Pepperdine University's top-ranked Master of Science in Organization Development and associate professor of applied behavioral sciences at the Graziadio School of Business and Management. She has taught graduate and executive courses in personal development, leadership, team effectiveness, organizational change and development, creativity and innovation and international organization development. Her award winning research has been published in a number of journals including Administrative Science Quarterly, Organization Science, Journal of Public Administration, The Information Society, Human Relations, and the Appreciative Inquiry Practitioner. Dr. Egan's current research and practice focuses on integrating neuroscience discoveries into organization and leadership development theory and practice. She is the co-founder of Lahl and Egan, LLC. She holds an interdisciplinary degree in social sciences, an MBA. and a Ph.D. in organizational behavior all from the University of California, Irvine and is a guild certified practitioner of the Feldenkrais® Method of Somatic Education.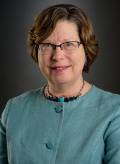 Ann E. Feyerherm, PhD
Professor of Organization and Management, Pepperdine University
Currently, Dr. Ann Feyerherm is the chair of the Applied Behavioral Science and Organization Theory and Management department. Before earning her doctorate, Dr. Feyerherm spent 11 years as a manager of organization development at Procter & Gamble, where she was involved in employee relations, organization design, and corporate downsizing. As a consultant, she has worked with Healthways, Honeywell, Monsanto,Frito-Lay, Two Chefs on a Roll and Boeing on projects such as improving multifunctional teams, creating learning organizations, negotiating effectively, leadership development and managing change.
Dr. Feyerherm conducted research on the role of leadership in negotiating regulatory policy. She is particularly interested in mediation and negotiation of environmental issues and in inter-organizational collaboration across government, business, and environmental communities. In addition, she is interested in increasing human capacity through strength-based approaches. Her work has been published in the Leadership Quarterly, the Graziadio Business Report, and several book chapters. She regularly presents at the Academy of Management and Western Academy of Management. Dr. Feyerherm currently serves in a five-year leadership position of the Organization Development and Change Division of the Academy of Management.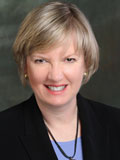 Lori Heffelfinger, MSOD
Management Consultant, Heffelfinger Company

As a leadership and organizational development and change implementation strategist for over two decades, Lori Heffelfinger has been instrumental in helping individuals and organizations get to the heart of issues that impact productivity, relationships and the bottom line. She has extensive experience working directly for Fortune 100 companies in leadership assessment and development, designing, and implementing talent management, succession planning, and performance management and leadership development processes, as well as business redesign, business integration and change activities. Prior to founding the Heffelfinger Company, a managerial consultancy, in 2003, Ms. Heffelfinger led organizational effectiveness at Raytheon's $8B Electronic Systems business and was a director of organization and management development at Allied Signal. In addition to her corporate positions, Lori has held adjunct faculty positions in the business schools of Pepperdine University and California State University, Fullerton, and has presented and facilitated training for other coaches and consultants. Ms. Heffelfinger holds an MS in Organization Development from Pepperdine University, a BS in business administration from the University of Nebraska, and certificates in coaching and organization and systems development from the Gestalt Institute of Cleveland.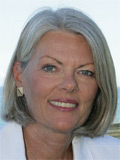 Suzanne Lahl, MSOD
Leadership Development Expert - Neuroscience and Whole Person Leader Model
Suzanne Lahl is a specialist in strategic thinking, leadership and organization development. For three decades she has created programs to enhance human performance, powerful leadership and insightful life experience. Her background in psychology, consciousness studies, communication, health and well-being and organization development supports an expanded and integrated approach to learning and development. Ms. Lahl has been applying neuroscience discoveries to her international coaching and leadership development practice for over a decade. She is an adjunct faculty member in the globally top ranked Master of Science in Organization Development program at Pepperdine University. She is the co-founder of Lahl and Egan, LLC.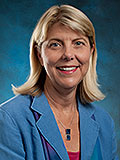 Linda Livingstone, PhD
Dean and Professor of Management, Pepperdine University
Dr. Linda Livingstone has served as the first woman dean of Pepperdine University Graziadio School of Business and Management since 2002. She oversaw a $200 million expansion of the business school's regional campuses, increased the school's international partnerships to 30 business schools around the world, and led the school to membership in the Globally Responsible Leadership Initiative and as a signatory to the Principles for Responsible Management Education.
Under her leadership, the business school established the E2B (Education to Business) Live Case Program, which partners students and companies on finding solutions to strategic issues; launched the Dean's Executive Leadership Series, a high-profile lecture program that brings to campus leading business innovators; introduced a business plan competition for students seeking to start their own companies, and added new degree programs in management and leadership, applied finance, and global business.
Dr. Livingstone serves on the Board of Directors of AACSB International (Association to Advance Collegiate Schools of Business) and Graduate Management Admission Council (GMAC), is a member of the Impact of Business Schools Task Force for AACSB International, and is a member of Young President's Organization (YPO). She received her BS, MBA, and PhD from Oklahoma State University.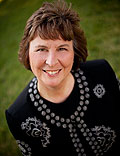 Teri Tompkins, PhD
Professor of Applied Behavioral Science, Pepperdine University
Dr. Teri Tompkins joined the Graziadio School of Business and Management at Pepperdine University in 2001. Prior to her arrival at Pepperdine, she was faculty at the University of Redlands for eight years. During her tenure at the University of Redlands, she was nominated twice for best teacher of the year and received an outstanding service award. In addition, she served as department chair for a multi-disciplinary department and chaired several curriculum committees. Dr. Tompkins received her MBA (with an emphasis in strategy and marketing) and PhD (with an emphasis in management and organizational behavior) from Claremont Graduate University. She earned her master's and bachelor's degrees respectively in recreation and leisure studies for non-for-profit management from CSU Long Beach.
In addition to her career in academia, Dr. Tompkins was responsible for the start-up and the subsequent management of two companies in the health care and construction businesses. She has also held a key management position in a Japanese import/export operation and in two not-for-profit organizations. She has been active in several professional organizations, including serving as a member of the board of directors for the Western Academy of Management. She has served as program chair and president of Western Casewriters Association. Dr. Tompkins consults with organizations in the areas of positive transformation and organizational learning. She has written six textbooks and instructors' manuals. Her interests include writing and drawing, and anything to do with nature, including, hiking, biking, and natural science.