Program Instructors
Certificate in Private Capital Markets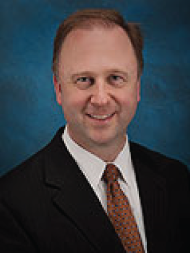 Craig R. Everett, PhD, MBA
Lead Instructor
Assistant Professor of Finance
Director, Pepperdine Private Capital Markets Project
Craig R. Everett is an assistant professor of finance at Pepperdine University's Graziadio School of Business and Management and the director of the Pepperdine Private Capital Markets Project. His teaching and research interests include entrepreneurial finance, private capital markets, business valuation and behavioral corporate finance.
Dr. Everett has more than 20 years of industry experience in management consulting (Accenture) and the aerospace and defense industry (Northrop Grumman). He has also been involved with multiple startup ventures. Dr. Everett has been actively engaged in children's financial literacy initiatives over the years, being both a classroom (K-12) financial literacy volunteer for Junior Achievement and a member of the curriculum advisory board for the National Financial Educators Council.
He holds a PhD in finance from Purdue University, an MBA from George Mason University, and a BA in quantitative economics from Tufts University. Dr. Everett is the author of the best-selling children's fantasy novel, Toby Gold and the Secret Fortune, which incorporates such financial literacy topics as saving, investing, banking, entrepreneurship, interest rates, return on investment, and net worth
He is member of the Beta Gamma Sigma Honor Society, Financial Executives International, and the Los Angeles World Affairs Council. Dr. Everett is a certified mergers & acquisitions advisor (CM&AA), and a registered investment advisor (RIA) with the state of California. Dr. Everett has been quoted in national financial media outlets such as The Wall Street Journal and CNBC.
Previous Expert Speakers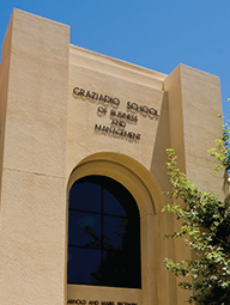 Jan Hanssen
Vice President
US Bank
Hanssen joined US Bank in 2009 after working more than 20 years in the financial industry in the L.A. region. Hanssen is working in the commercial loan division of US Bank, doing marketing, origination and structuring of all bank products including loans from $5 to $50 million. Hanssen is also responsible for sourcing other opportunities for the bank, e.g. treasury management services, merchant cards processing services, foreign exchange, and a host of other products and services.
US Bank provides general commercial loan types and includes loans to individual owned companies, public companies as well as private equity owned companies. Loan types include revolving credits, term loans, acquisition lines etc., asset based or cash flowed based. US Bank is one of the fastest growing financial institutions and the 5th largest bank in the US (and was the first bank to repay TARP funds).
Hanssen's prior experience includes Finova Capital, GE Capital, Temple-Inland (Guaranty Bank) and a short period at two P.I.P.E. funds. Prior loan experience includes cash flow lending, asset based lending, and mezzanine lending. He has worked on loans for a variety of needs, such as growth capital, buy-outs, refinancing, DIP financing as well as turnarounds. Hanssen has successfully structured and closed more than 150 transactions ranging from $2 million to over $375 million.
Paul Hayama
Partner
Avante Mezzanine Partners
Paul Hayama is a partner and founding member of Avante Mezzanine Partners. Avante provides total debt solutions and junior capital for high-quality, lower middle market businesses that generate at least $3 million in cash flow. At Avante, Hayama invests between $5 million and $20 million of capital in the form of mezzanine debt, as well as unitranche or one-stop debt and minority equity. He plays an active role in deal sourcing, deal execution and portfolio management and works with private equity groups and independent sponsors in buyout transactions, as well as with entrepreneurs and management teams to finance recapitalizations, refinancings, acquisitions and growth. Prior to Avante, Hayama was a vice president at Allied Capital, a $5 billion business development company. Before Allied, Hayama was an associate with Houlihan Lokey Howard & Zukin, a middle market investment bank. Hayama earned a BS in business administration with a concentration in finance from the University of Southern California.
Gary Rabishaw
Managing Director
Intrepid Investment Bankers LLC
Gary Rabishaw joined Intrepid as a managing director and founding partner in 2010 after more than 10 years focusing on middle market mergers and acquisitions advisory at Barrington Associates and Wells Fargo Securities. Rabishaw has been involved in numerous domestic and international corporate finance transactions, including mergers and acquisitions, private equity capital raising and financing transactions for companies across a wide variety of industries including industrial products, building products, consumer products and business services.
Selected transactions in which Rabishaw was involved include the recapitalization of RSI Home Products with Canadian private equity firm Onex Corporation (TSE:OCX), the sale of Pacific Crane Maintenance Company to Brockway Moran & Partners, the sale of Adams Rite Manufacturing to Sweden-based ASSA ABLOY, the sale of AAMP of America to Audax Partners, the sale of SpeakerCraft, Inc. to Nortek, Inc., the $682 million take private transaction involving Herbalife International, Inc. and the $150 million sale of Keystone RV Company to Thor Industries, Inc. (NYSE:THO).
Prior to joining Barrington Associates, Rabishaw held the position of vice president in the Merchant Banking Group of Banque Paribas. His experience there included underwriting and syndicating leverage finance transactions and making direct equity investments in support of middle market leveraged buyouts.
Rabishaw graduated from the University of Illinois with a B.A. in economics. In addition, he received a Master of Business Administration with distinction from the JL Kellogg Graduate School of Management, where he was awarded the Jane Robinson Memorial honor for academic excellence. He is a FINRA-registered general securities principal.
Dan Peate
Founder
Peate Ventures and Hixme
Dan is the founder of Peate Ventures and Hixme. Prior to becoming founder, he also held senior roles at SGJB Insurance Brokers and Aon. Dan sits on the boards of Hixme, CardiacDirect.com, Boom Studios, Buenaventura Fund, La Reina High School, Thomas Aquinas College, Catholic Charities of Los Angeles and many others. Dan is a graduate of the University of Notre Dame and was a Reagan intern.

Lloyd Miller
Western Region Leader
Private Equity Services
Lloyd is the firm's Western Region leader for Private Equity Services. As the Private Equity Leader, Lloyd is responsible for developing growth strategies and leading his team in delivering exceptional services across all lines of business for the firm's 11 offices in the west. The Private Equity services include, audit, tax, international tax, valuations, information technology services, risk advisory services, transaction advisory services, and varied consulting services. Lloyd also sits on the Private Equity National leadership team. Under his leadership, the practice has quadrupled over the past 5 years.
Over the past 30 years, Lloyd has held senior leadership positions within the financial services industry, and many of those in the private equity and M & A area. His positions have included President and CEO of two bank holding companies headquartered in California, as well as CEO of two other companies in the financial services industry.
Lloyd is very committed to giving back to the community, and has lead mission teams to New Orleans for Hurricane Katrina, Sri Lanka after the Tsunami, Honduras, Mexico, Viet Nam, and most recently Haiti. He also serves on the board of a nonprofit organization, Grace Opens Doors. The non-profit provides benefit to less fortunate children and widows, and has helped build orphanages throughout the world.