Program instructors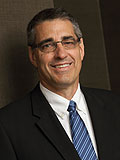 Larry Cox, Ph.D.
Director of Entrepreneurship Programs
Associate Professor of Entrepreneurship
Pepperdine University Graziadio School of Business and Management
Larry William Cox, Ph.D., is an Associate Professor of Entrepreneurship at Pepperdine University's Graziadio School of Business and Management, and lead faculty for the Graziadio School's entrepreneurship programs. Dr. Cox directed the Entrepreneurship Centers at Ball State University and the University of Wisconsin-Madison. Prior to this, he was the Director of Research at the Ewing Marion Kauffman Foundation in Kansas City, MO. Dr. Cox attended the University of Nebraska on a basketball scholarship from 1972 to 1976. He experienced entrepreneurship firsthand when he started his own company in 1985 selling industrial products to large manufacturers in the Rocky Mountain area. He returned to the University of Nebraska in 1990 to receive a master's degree in Management Information Systems and a doctorate in Strategic Management. While earning his advanced degrees, Dr. Cox served as the director of the Nebraska Business Development Center, and consulted hundreds of would-be entrepreneurs. His personal research interests include the impact of entrepreneurship education, and the creative processes of entrepreneurs. An award-winning educator, Dr. Cox especially enjoys helping young entrepreneurs and is an inspiring speaker and seminar leader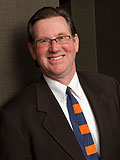 John Shearer
Entrepreneur-in-Residence
Practitioner Faculty of Entrepreneurship
John Shearer is an award-winning technologist, inventor, serial entrepreneur, and former CEO of several tech ventures who currently serves as Entrepreneur-in-Residence at Pepperdine University's Graziadio School of Business and Management. In this role, he develops MBA student-founded, innovation-based businesses by locating and evaluating cutting-edge technologies with significant commercial value from other universities, national research laboratories and within the private sector for commercialization.
Founder of Powercast Inc., a pioneer in wireless power transfer, and currently serving on the Board of Directors, Mr. Shearer has held executive management positions with several start-up and venture-backed companies. He has successfully commercialized early-stage research and development projects ranging from innovative image conversion systems and output devices to large-scale data collection and network optimization systems for companies in the electric power, gas, and telecommunications industries. Mr. Shearer currently holds multiple patents, granted and pending, in the wireless power and RF power-harvesting fields. He is responsible for more than 100 wire-free power technology patents and patent applications held by Powercast.
He is a primary inventor of the Powercast Wireless Power Platform and associated transmission algorithms, for which he received the 2008 Carnegie Science Award for Start-up Entrepreneur. The emerging technology has won widespread recognition, including CNET's CES 2007 Best Emerging Technology Award, Laptop Magazine's 2007 Mobile Maverick Award and most recently the 2009 "Best of Sensors Expo" Gold Award for its energy harvesting module.
Mr. Shearer also founded Information and Graphic Systems, Inc., and grew revenues to more than $10 million in the company's first two years. He has managed and coordinated multi-site, multi-disciplinary product development/distribution projects and was responsible for the design and launch of the innovative data conversion software suite that became the anchor product for a division of Hitachi Software America.
Mr. Shearer holds a bachelor's degree in physics and an M.B.A. from the University of Colorado, where he was accepted into Sigma Pi Sigma (Physics Honor Society) and was also named Entrepreneur of the Year by the Graduate School of Business.
Additional bios coming soon.