Program instructors
See schedule for speaker lineup and topics
Philip Alberstat
Partner and Entertainment Attorney
Creative Media Company
Author, The Insider's Guide to Film Finance
Philip Alberstat is a partner and attorney at Creative Media Company, a consulting agency for brands, content companies, distributors and financiers in the media and entertainment industry. He is the author of The Insider's Guide to Film Finance, considered by many to be the definitive work on the subject. Alberstat previously served as an independent agent with the William Morris Agency, specializing in film and media financing. He is the recipient of a Webby Award for animation and an Emmy Award as the producer of the film The Incredible Mrs. Ritchie.
Colin Brown
Editorial Director
Slated
An award-winning film business journalist, Colin Brown is the editorial director of Slated, the equity film financing and networking platform that matches accredited investors with filmmaking teams. He also teaches "The Future of Film" to graduate students at the New York University Tisch School of the Arts, where he works closely with its Cinema Research Institute as a board member. Prior to joining Slated, Brown was editor-in-chief of Screen International, the trade publication considered to be the leading business authority on the international film industry. He launched the Screen Daily news service in 2000 and presided over the publication's push into film financing conferences targeted at global dealmakers. As a film critic, Brown has been invited on numerous film festival juries, including the jury of Sundance. Brown's film business articles have appeared in publications including The Guardian, Conde Nast Traveler, London Evening Standard, The International Herald Tribune and Filmmaker Magazine.
P. John Burke
Partner
Akin Gump Strauss Hauer & Feld LLP
John Burke represents financial institutions, investment banks, studios, equity and hedge funds, independent production companies, distributors and high net-worth individuals on various aspects of financing film, television and other projects involving intellectual properties. He has extensive experience advising clients with respect to structuring and executing film slate financings, complex distribution agreements, tax-advantaged financing, subsidies and co-production arrangements in various countries around the world. He has also represented major studios and others organizations in the creation, acquisition and development of various themed attractions, including related retail entertainment complexes. Burke earned an LLM from New York University and JD from Southwestern University.
Nicolas Chartier
President, Voltage Pictures
Academy Award-Winning Producer, "The Hurt Locker"
Nicolas Chartier, the Academy Award-winning producer of The Hurt Locker, has been involved in the financing, production and sales of a diverse range of films over the past decade. In 2005, he founded Voltage Pictures, an international financing, sales and production operation, where he has handled over 150 movies. The Hurt Locker was Voltage Pictures' first in-house production, claiming six Oscars in 2009, including Best Picture. Chartier is currently producing Zero Theorem and also executive producing Cali, which will star Kristen Stewart and Alex Pettyfer. Recently Chartier produced The Company You Keep, starring Robert Redford, Shia LaBeouf, Nick Nolte and Susan Sarandon, which premiered at the 2012 Venice Film Festival. Prior to forming Voltage, Chartier worked in sales and acquisitions roles at Myriad Pictures, Vortex Pictures and Arclight Films. As the president of Vortex Pictures, he sold titles such as My Big Fat Greek Wedding and Nicolas Cage's Sonny.
Joseph D. Chianese
Executive Vice President
EP Financial Solutions (Entertainment Partners)
Joe Chianese is the executive vice president of EP Financial Solutions, a division of Entertainment Partners. Chianese provides production and legislative consulting as well as financial, tax and administrative services for both domestic and international production incentives for film and television. His almost 30 years of accounting, tax and production experience includes positions at Sony Pictures Entertainment, The Walt Disney Company, ABC, Paramount Pictures and Ernst & Young. During his career, Chianese has been responsible for the tax and finance structuring for film and television productions in excess of $5 billion, which includes over 1,000 film and television projects. A certified public accountant, Chianese earned his bachelor's degree in accounting from the University of Connecticut and his MBT and MBA from Fordham University.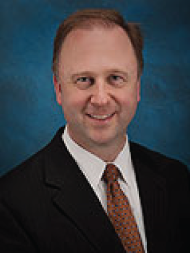 Craig R. Everett, PhD, MBA
Assistant Professor of Finance
Director, Pepperdine Private Capital Markets Project
Dr. Craig Everett is an assistant professor of finance at Pepperdine University's Graziadio School of Business and Management, specializing in entrepreneurial finance and private capital markets. He has been quoted in media outlets such as The Wall Street Journal, CNBC and The Washington Post. He is the author of Toby Gold and the Secret Fortune, a bestselling children's financial thriller. Dr. Everett is also a member of the Screen Actors Guild. He holds a PhD in finance from Purdue University, an MBA from George Mason University, and a BA in quantitative economics from Tufts University.
Joe Finnegan
President of Film and Live Media
ProSight Specialty Insurance
Joe Finnegan is the president of film and live media for ProSight, where he is responsible for the underwriting, business development and distribution management for a diversified portfolio of businesses, including film and bond insurance. At ProSight, Joe has assembled a team of entertainment underwriters with over 200 years of combined experience. ProSight currently has more than $100 million in capacity per film. Under Joe's leadership, ProSight's unique combination product COMPLETE has revolutionized the film insurance industry, combining film insurance and bonding into one seamless product. Prior to joining ProSight, Joe spent 19 years at Fireman's Fund Insurance Company in a variety of underwriting, sales and leadership positions. He spent the last 10 years with FFIC as the vice president of its entertainment operation, growing the business significantly during his tenure. Joe began his career as a casualty underwriter after graduating from the University of Southern California.
Alan Gasmer
Founder, Alan Gasmer & Friends
Executive Producer, The Vikings
Alan Gasmer, a former William Morris television and motion picture agent, is the founder of Alan Gasmer & Friends, a management and production company. He is currently an executive producer of the History Channel series Vikings. During his agency career, Gasmer was responsible for several hit films including Rush Hour, Soul Food, Autumn in New York, Mousehunt and Cowboys & Aliens. At William Morris he was the head of the Motion Picture Literary Department, where he represented writers and directors of such films as Primal Fear and How to Lose a Guy in 10 Days, as well as theater directors of Broadway shows including Jersey Boys and The Addams Family. Gasmer is a member of the Academy of Motion Picture Arts and Sciences, the Academy of Television Arts & Sciences, the British Academy of Film and Television Arts, the Hollywood Radio & Television Society and the Recording Academy.
Peter Graham
Co-founder
120 dB Films
Peter Graham has been involved in financing entertainment companies and film production for over 20 years. In 2005 he partnered with Steve Hays' 120 dB films, a privately held company specializing in gap, finishing, P&A and bridge loans. Graham was formerly a managing director of the Lewis Horwitz Organization, which specializes in financing independent film and television productions. Previously, he was a vice president with Union Bank of California's entertainment department, where he oversaw lending to independent film productions. Graham began his career in entertainment financing at First Interstate Bank. Graham has expertise in complex international film financing and distribution, specializing in the development of creative deal structures that encompass both debt and equity. He has been involved in financing over 300 independent movies and television programs including Leverage, Big Fan, Machete and Kingdom of Twilight. Graham is a graduate of the US Merchant Marine Academy and has an MBA from UCLA's Anderson School of Management.
Hal "Corky" Kessler
Entertainment Attorney
Deutsch, Levy & Engel
Hal "Corky" Kessler has extensive entertainment law, and corporate and worldwide entertainment industry experience. Kessler has successfully worked with governors and members of Congress to implement new laws and federal tax incentives for investments in qualifying film and television projects, which led to Sections 181 and 199 of the American Jobs Creation Act of 2004. Additionally, Kessler has been active in establishing and advising various film funds and film funding sources in North America and overseas. He has represented several authors and negotiated publishing deals with major publishers, including Random House and Doubleday. As an executive producer, he has developed and packaged feature films, and theatre and television projects. His film projects have included The Sum of Us, which stars Russell Crowe and won the Australian Academy Award for Best Film, and more recently Certifiably Jonathan, which stars Jonathan Winters, Robin Williams and Jim Carrey.
Robb Klein
Partner
Sheppard Mullin
Robb Klein is a partner in the Entertainment, Technology and Advertising Practice Group in the Century City office of Sheppard Mullin. He specializes in all aspects of entertainment, media and communications law, particularly film and television financing, production and distribution, merchandising, video games and digital business. Klein has worked on the financing, production and distribution of numerous feature films, from small independent movies to studio blockbusters. Recent productions include Looper, Machine Gun Preacher, The Butler, Rush, Ender's Game and JOBS. He has worked on numerous deals utilizing tax incentives around the world and specializes in structuring international co-productions. Klein also advises companies on their online commercial arrangements, from terms and conditions to commercial supply and advertising agreements, and on digital content licensing. Prior to joining Sheppard Mullin in 2008, Klein was a partner in the media and communications department of a leading European law firm based in London.
Virginia Longmuir
Executive Vice President
Sierra/Affinity LLC
Virginia Longmuir is the executive vice president of business and legal affairs at Sierra/Affinity LLC, which specializes in distributing independent films and television series worldwide. With over 20 years of experience in the entertainment industry, Longmuir has collaborated with core industry firms including Paramount Pictures and Lakeshore Entertainment. She holds bachelor's and law degrees from the University of New South Wales in Sydney, Australia and is eligible to practice law in Australia and California.
Sherry Marsh
Executive Producer and Talent Manager, Marsh Productions and Entertainment
Executive Producer, The Vikings
Sherry Marsh is the principal owner and talent manager for Marsh Entertainment of Los Angeles. Marsh was previously the vice president for film and television at DeMann Entertainment, where she developed projects for both television and film for Madonna's management company. Before joining DeMann, Marsh served as the director of video at A&M Records, where she was in charge of development, production, marketing and sales. Marsh also previously worked as a freelance producer. Her projects included providing talent co-ordination for The Tonight Show. Marsh's producer credits include executive producing the History Channel series Vikings, the Lionsgate film Peeples, the TNT movie Crazy from the Heart and the RCA/Columbia home video Creative Parenting. Marsh earned a BA in psychology and social work from Antioch College and an MFA in cinema producing from the University of Southern California.
Scott Nicolaides
Executive Director of Media – Bonds
ProSight Specialty Insurance
Scott Nicolaides leads ProSight's film completion bond business. Scott began his career as a production auditor at Disney, where he worked for 10 years in various production and production finance roles before rising to become vice president of production/finance. Previously, Nicolaides worked for seven years in physical production and production comptroller roles for major independent production companies, and served as a senior vice president of production for two major global completion guarantors.
Sheila Sobel
Manager of Production Incentive Administration
EP Financial Solutions
Sheila Sobel is the manager of production incentive administration for EP Financial Solutions, a division of Entertainment Partners. Sobel provides incentive administration services for domestic and international film and television productions. Her 30 years of experience in physical production, production accounting and production estimating includes roles at Paramount Television, Warner Bros. Feature Films and in independent features. During Sobel's career, she has managed, audited, estimated and reconciled several billion dollars in production costs. Sobel has a BA from Western College and is continuing her education through UCLA extension courses.
David Tenzer
Entertainment Attorney
Law Office of David Tenzer

David Tenzer is an entertainment lawyer, talent manager and business consultant. For 24 years, Tenzer worked at Creative Artists Agency in Los Angeles, one of the world's leading talent agencies. Starting at CAA as an executive in motion picture business affairs, Tenzer transferred to the television division, where he was appointed head of television business affairs. He later became a television agent, working first in television movies and later overseeing CAA's projects at CBS. As a television agent, Tenzer was responsible for selling over 40 produced series, movies and specials with budgets exceeding $800 million. These included scripted primetime series, reality shows, documentaries, children's programming and international co-productions, as well as projects such as Home Made Simple and Dear Santa. Tenzer has a bachelor's degree in politics from the University of California, Santa Cruz, a law degree from the University of California, Davis and a master's in urban studies from Occidental College.