Instructors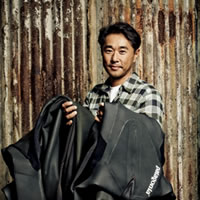 Tetsuya O'Hara is the program founder of the Environmental Entrepreneurship Development and a member of the board of visitors at Pepperdine University Graziadio School of Business and Management. He is also the Director of Advanced Research and Development for Patagonia, Inc., where he manages the advanced product design; new business concepts and new technologies for the products.
Mr. O'Hara began his career at Teijin Limited, a multinational chemical company in Osaka, Japan, where he was in charge of sailcloth from 1985 until 1995, and contributed to the America's Cup as an official sailcloth supplier. In 1996, he moved his family to Connecticut to work for Dimension Polyant Sailcloth, Inc., where he developed new materials, including polyester-laminated fabric for NASA's environmental research balloon.
The United States Patent Office approved his scientific inventions and granted him patents in January 2000, July 2008, June 2010, and August 2011.
He has a bachelor's degree in economics from Doshisha University in Kyoto, Japan and a MBA from Pepperdine University. He also completed the Executive Education Program at Harvard Business School, Stanford Graduate School of Business, and Massachusetts Institute of Technology.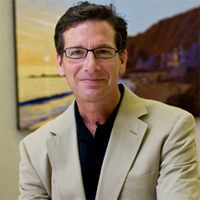 Dr. Michael Crooke is an assistant professor of strategy at Pepperdine University's Graziadio School of Business and Management. Dr. Crooke coordinates the school's Certificate in Socially, Environmentally and Ethically Responsible (SEER) Business Practice Program, and he teaches the capstone course on responsible business practice in the Spring trimester. He teaches the full-time MBA classes on strategy and leadership for organizational success.
Crooke is concurrently an independent consultant counseling various high-growth businesses on strategic issues. He also serves as a member of the board of Miraval Life in Balance, one of the most highly ranked destination wellness spas and resorts in the world, participating in strategic decision making regarding branding, marketing, and compensation. Most recently, Crooke led the successful turnaround and repositioning of prAna LLC, an outdoor industry clothing company.
From 2005-2007, Crooke was CEO of Revolution Living, a group of companies working to change the way consumers and brands interact. Revolution Living was founded on the principle that business success is predicated on a commitment to corporate citizenship, environmental stewardship, product/service quality, and financial strength. In 2007-2008, Crooke served as the senior advisor to Revolution Living.
From 1999 to 2005, Crooke served as president and chief executive officer of Patagonia, Inc., and Patagonia's parent company, Lost Arrow Corporation. Patagonia, a designer and distributor of technical outdoor clothing, is widely known for its commitment to product quality and environmental responsibility.
Crooke currently serves as a director of the following non-profit boards: Earth Day Network, founded by Denis Hayes, the co-originator of Earth Day; Cate School, located in Carpinteria, Calif. He has also held director positions on the boards of the following organizations: 1% for the Planet, Channel Keepers (Santa Barbara chapter), Patagonia, Inc., and the Conservation Alliance.
Crooke holds a Ph.D. in management from Claremont Graduate University, a B.S. in forestry and an MBA from Humboldt State University. Early in his career, Crooke served as a Navy SEAL with Underwater Demolition Team 12 (UDT12) for four years, after successfully graduating from BUD/S training (Basic Underwater Demolition/SEAL).