Talent Management Symposium
Keynote Speaker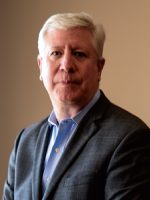 Mark Allen, PhD
Practitioner Faculty of Organizational Theory and Management

Dr. Mark Allen is an educator, speaker, consultant, and author who specializes in talent management and corporate universities. He is the author of Aha Moments in Talent Management (published by ASTD Press in 2014) and the co-author and editor of The Next Generation of Corporate Universities (Pfeiffer, 2007), and The Corporate University Handbook (Amacom Books, 2002). He has also written numerous articles in practitioner and academic publications.

Mark is a member of the faculty of Pepperdine University's Graziadio School of Business and Management, where he previously served for ten years as Director of Executive Education. He is also a Senior Associate with the Kiely Group, a senior faculty member of the Human Capital Institute, and regularly teaches for Vatel University and the American Management Association.

As an internationally-recognized authority, he is a popular speaker and has presented his research in numerous countries including China, France, Italy, Mexico, and Turkey, and throughout the United States and Canada. In addition to his expertise in talent management and learning & development, his other research interests include the assessment of training and development programs, the evaluation of teaching and learning in postsecondary and adult education, and creativity and innovation. Mark consults with both new and mature corporate universities and serves on the Board of Regents of the University of Farmers at Farmers Insurance, the Board of Advisors of the Global Council of Corporate Universities, and the Board of Directors of Getting Out by Going In.

Mark has a Bachelor's degree in psychology from Columbia University, an MBA from Pepperdine University, and a PhD in Education from USC. An award-winning teacher, Mark teaches courses in Leadership, Management, Creativity, and Adult Learning at the Pepperdine University Graziadio School of Business and Management and Graduate School of Education and Psychology and has taught business and management courses at a number of institutions.

Previously, Mark was Program Director in Executive Education at the University of Southern California's Marshall School of Business where he developed a variety of highly successful executive education programs. He has also held managerial positions at Kaplan, Integrated Data Concepts, and SRS Publishing. Mark regularly blogs about Talent Management at www.markallenconsulting.com/blog. He may be followed on Twitter @DoctorMarkAllen, and his email address is mallen@pepperdine.edu. He lives in Redondo Beach, CA with his wife Dayna and their two sons, Skyler and Dylan.
Speakers



John Atwood
Learning and Development Manager, Google, Inc.

John Atwood is a Learning and Development Manager at Google. He partners with engineering leadership to grow engineering talent and scale learning resources globally. Recent work includes developing leadership development programs that are both practical and experiential, leading a global L&D team and creating site-specific communities of practice, and scaling team development resources across the Engineering organization. During his time at Google, John has worked in the US and in Switzerland, and partnered with teams across Asia, Europe, and South America. Previous to his work in learning and development, John worked on Google's University Programs team, building relationships with universities in the US and Latin America, developing Google's Intern Program, and launching Google branded social media channels to better connect Google to university populations globally.

John holds an MS in Organization Development from Pepperdine University, and earned a bachelor's degree in communications and theatre from the University of California, San Diego. John serves on the Board of Trustees for Golden Thread Productions in San Francisco.


Marlene Biseda, PhD
Assistant Professor of Strategy, Graziadio Business School, Pepperdine University

Dr. Biseda is an Assistant Professor of Strategy in the Graziadio School of Business and Management at Pepperdine University. She focuses on strategic management, organizational change, and the productivity of knowledge workers in new organizational forms. Her professional experience spans multiple industries, including aerospace, education, government, healthcare, insurance, professional services, technology, telecommunications, training and development, and utilities. She has consulted with entrepreneurial and mid-size companies, Fortune 100 corporations, governmental agencies, and non-profit organizations. During a 25-year career at IBM, she held numerous sales and marketing, technical, and management positions. She was an Executive Consultant, Manager of Strategy and Planning, and Principal in IBM Global Services, where she directed consulting services for IBM and its client set. Dr. Biseda enabled multiple restructuring and business transformation initiatives in complex organizational environments, and taught client executives a business planning methodology at an IBM Advanced Business Institute.


Tom Cohenno
Director; Learning, Leadership and Organizational Development, SCE

Tom is currently the executive responsible for the corporate Learning, Leadership and Organizational Development department at SCE. The LL&OD department consists of seven groups; Leadership Development, Employee Development, Compliance Training, Systems Deployment, Change Management, Technical Training and Learning Analytics. Tom served in the US Navy for five years, mostly overseas. Just prior to being discharged, he was hired by SCE as Power Plant Operator in Nevada. A year later he transferred to an entry-level position in the Los Angeles area in order to attend college and progressed through all of the system operations positions, including Station Chief, before moving to the electrical operations staff in the corporate office. Following the completion of a degree in Human Resources Management, he became a project manager in the Labor Relations department before becoming the Manager of Training for the Transmission and Distribution Business Unit. While the training manager, Tom completed an EdD, facilitating his full transition to the Learning and Leadership development field. Tom holds a BA from Cal State Fullerton (cum laude), a MS in human resources Management from Chapman University, an EMBA from Claremont Graduate University, and an EdD (Doctorate in Education) from Pepperdine University, where his studies were focused on corporate learning, training and leadership and organizational development.


Kevin Groves, PhD
Associate Professor of Management, Graziadio Business School, Pepperdine University

Dr. Kevin S. Groves is an associate professor of management and currently holds the Denney Chair Professorship at the Pepperdine University Graziadio School of Business and Management; and President of Groves Consulting Group, which helps organizations develop leadership talent through executive assessment, development, and succession planning systems. The consultancy assists businesses, non-profit organizations, and government agencies with designing customized solutions for identifying and developing high potential employees, enhancing leadership bench strength, reducing high potential turnover, and creating viable succession plans. Dr. Groves teaches a range courses at the Graziadio School, including leadership competency development, organization design, and organization development and change. He primarily teaches in the Graziadio School's full-time and part-time MBA programs at the Malibu and West Los Angeles campuses. An active leadership scholar, Groves currently holds the Denney Chair Professorship, which supports his research on talent management and succession planning practices in hospitals and health systems. Widely published in business management and healthcare journals, Dr. Groves is currently working on a multi-phase project that examines the clinical, financial, and workforce performance outcomes of talent management practices in national healthcare systems. This project will be published in an upcoming book on healthcare talent management and succession planning best practices.


Scott Pansky
Senior Partner and Co-Founder, Allison PR

Scott Pansky, senior partner and co-founder, is a recognized expert on cause-related marketing and strategic philanthropy. He is known for his ability to build strong associations between corporations and their core causes, and for creating strategic platforms for internal and external communication programs that strengthen reputation and brand loyalty. As PR practitioner for more than 23 years, Scott has counseled and led teams in creative strategy and marketing efforts for companies such as Toyota, Hasbro, Sony, and the ALS Therapy Development Institute. As Co-Founder of the company, Scott has been leading the agency's culture and volunteer initiatives. Scott serves on the advisory boards for Mending Children's Hearts, Adopt A Classroom and the City Scholars Foundation.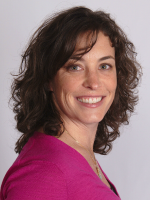 Molly Pickett
Sr. Program Manager, Global Talent Organization, LinkedIn

Currently a senior program manager at LinkedIn, Molly Pickett has worked in the organization development and talent management space for 14 years. She is a project, program and people manager with experience developing scalable talent management content and technology-based delivery systems. Through her work, Molly has helped organizations such as Disney, Karl Storz Endoscopy and Keller Williams Realty build profitable new business divisions and achieve organizational culture change and transformation. Molly obtained her BA in communication and minor in visual communication from Berry College and a MS in Organization Development from Pepperdine University. She is a mom of two toddlers.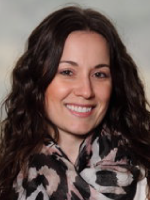 Mary Price
Senior Recruiter, LinkedIn

Mary Price is a senior recruiter at LinkedIn, and is helping to revolutionize traditional thinking around what it means to be in talent acquisition. Mary's career and experience have been built around people and doing the kind of work that has transformed people's lives. Her expertise is in technology, high-growth and fast-paced companies that are focused on changing the world. She has led diverse teams and has had the honor of handpicking thousands of people for roles that changed the trajectory of their future and careers. She spent more than a decade at Apple Inc. during their most explosive growth period contributing to the organization by bringing in the most unique and talented individuals. She later went on to JetBlue as a manager, on the organizational effectiveness team where she was responsible for executive coaching and on-boarding, change management and integrating design thinking.
Mary's research and thesis work focused on the Millennial Generation and Loyalty. Mary holds an MS in Organization Development from Pepperdine University, and a BA of International Business from San Diego State University, and is an alum of Stanford University's design thinking executive education program.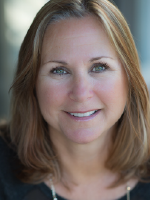 KC Simmons
Sr. Consultant


KC Simmons is the founder of Thirteen60 Consulting. She acquired her experience during her corporate careers with NetApp, Cisco, Verizon Wireless and Vodafone where she held roles in communications, new employee integration, engagement and training design, development and delivery. She has consulted and facilitated in the US, as well as, Poland, Romania, Portugal, Belgium and Australia.

KC is a Sr. Consultant on a long term consulting assignment at Facebook where she began designing and managing their Professional Skills courses. She recently moved from Learning & Development to HR Operations where she currently redesigns and converts instructor led courses to eLearning modules. KC holds an undergraduate degree from Cal Poly, San Luis Obispo and MS in Organization Development from Pepperdine University.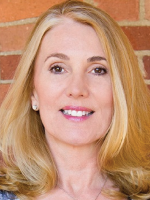 Julie Winkle Giulioni
Co-founder and principal, DesignArounds

Julie Winkle Giulioni has spent the past 25 years improving performance through learning. She's partnered with hundreds of organizations to develop and deploy innovative training products that are in use worldwide. Julie is well known and well regarded for her creative, one-of-a-kind solutions that consistently deliver bottom-line results. Since co-founding DesignArounds 14 years ago, Julie has run the west coast operations, leading multi-disciplinary teams that create award-winning electronic and instructor-led training. Previously, she was director of product development for AchieveGlobal, one of the world's largest commercial training companies. During her career, Julie has received numerous awards including: Ten Best Training Products Award from Human Resource Executive Magazine, LGuide's Editor's Choice Award, and awards from CINDY, JOEY, and AFTRA. Julie is the co-author of the Amazon bestseller, Help Them Grow or Watch Them Go: Career Conversations Employees Want and a respected speaker on a variety of topics. She's a regular contributor to many business publications and also offers her thoughts on a range of leadership and learning issues via her weekly blog at http://www.juliewinklegiulioni.com/blog/ and Twitter.