The Graziadio Resilience Series
Business Knowledge for Navigating Turbulent Times
The world is suffering the most widespread cessation of economic activity in human history and, consequently, the global economic system is hurtling toward recession and serious financial difficulties. The good news is, this situation leaves businesses with unprecedented opportunities for innovation, growth, new connections, and re-imagining strategy and operations. By working together through these new economic realities, our collective purpose and talent can help us create a future worth wanting as we leverage our difficulties to learn and innovate in more sustainable ways. At Pepperdine Graziadio, we want to help businesses thrive, even amidst unprecedented disruption.
We invite you to view and share our FREE online webinar sessions that were recorded over the past few weeks, where experts discussed critical business issues currently faced by our society. Topics included supply-chain management, leadership, strategy, marketing, taking care of our people, and more.
Past Webinars
Emotional Intelligence in Stressful Times
Dr. Izzy Justice
Neuroscientist and Silicon Valley Entrepreneur
April 23, 2020 | 7:00-8:00 PM PDT
Pivoting Your Marketing During Disruption
Luanne Tierney
CMO, Board Member, Growth Marketing Expert
April 9, 2020 | 7:00-8:00 PM PST
Leadership During Disruption
Lt. Colonel Daniel Carlson
Analyst, Federal Aviation Administration
March 26, 2020 | 7:00-8:00 PM PST
Strategy in a Crisis
Cynthia Cohen
Founder and Chief Strategist, IMPACT 2040
April 2, 2020 | 7:00-8:00 PM PST
About Dr. Griffy-Brown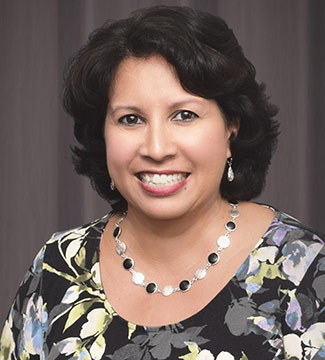 Charla Griffy-Brown is an accomplished professor, board member and consultant who leads transformational change. She works extensively in the area of digital innovation helping organizations leverage new opportunities through analytics, risk evaluation, and emerging technology deployment to achieve their strategic objectives. Learn more about her work and expertise as a tenured full-professor at Pepperdine University.