Healthcare Symposium Speakers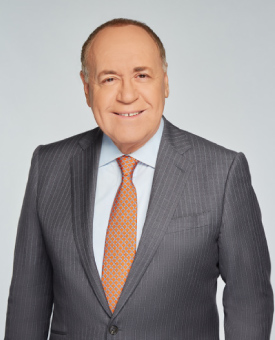 Marc Siegel, MD
Keynote Speaker and Doctor Radio Medical Director, SiriusXM at NYU Langone Health
Marc Siegel MD is a professor of medicine and the medical director of Doctor Radio on SiriusXM at NYU Langone Health. He is a Fox News Medical Correspondent. He is a member of the board of contributors at USA Today, a columnist for The Hill, and a regular contributor to the WSJ, the LA Times, NRO, the NY Daily News. He is the author of several books on contagions and flu, The Inner Pulse - about medical miracles, and the bestseller False Alarm, the Truth About the Epidemic of Fear, which was also voted top science book of the year. Dr Siegel runs a medical journalism course at NYU, and is a key participant in the opioid task force at Brown University.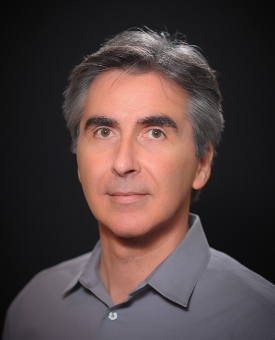 Dimitris Agrafiotis, PhD, FRSC
Chief Information Officer, Novartis Institutes for Biomedical Research
Dimitris Agrafiotis, PhD, FRSC, is chief information officer of the Novartis Institutes for Biomedical Research, where he is responsible for leading Novartis' global technology and informatics organization for its research and early development division. Dr. Agrafiotis received his PhD in theoretical chemistry from Imperial College London in 1988, and held postdoctoral fellowships at the University of California, Berkeley and Harvard, where he worked with Nobel laureate EJ Corey.
In 1991, he joined Parke-Davis as a senior scientist in the computational drug design group, and in 1994 he moved to 3-dimensional pharmaceuticals as a founding member of its scientific staff, responsible for building the company's informatics and computational drug design capabilities. Following a successful IPO and the acquisition of the company by Johnson & Johnson in 2003, he was appointed Senior Research Fellow and Team Leader of Molecular Design and Informatics, a position he held until 2006 when he was appointed global head of Informatics and Research and Early Development IT.
In 2013, he moved to Covance as chief data officer and head of technology products where he developed Xcellerate, an award-winning clinical platform and the first software-as-a-service offering in the company's history. His work is documented in 100 peer-reviewed publications and book chapters and 18 issued US patents. In 2012 he was elected Fellow of the Royal Society of Chemistry for his contributions to chemical and pharmaceutical research, and in 2016 he was named in Computerworld's Premier 100 Technology Leaders for his technology leadership and innovative approaches to business challenges.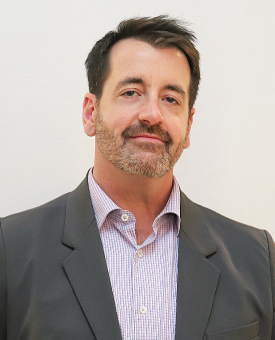 Ken Allgood
Co-founder and Chief Executive Officer of HealthFlow.io
Ken Allgood, is the co-founder and chief executive officer of HealthFlow.io, and brings a 20+ year track record of successfully leading enterprise innovation and information technology transformation to address the challenges of patient-centered healthcare delivery and health information management. Prior to starting HealthFlow.io, Ken most recently led several initiatives with the DoD Defense Health Agency and Veteran's Health Administration to design and implement clinically-driven interoperable solutions that have improved patient care coordination and care outcomes for veterans and active duty members alike.
Ken's passion for innovating and improving the patient experience, coupled with his experience building and leading agile transformation across the world's largest combined health system is at the core of the HealthFlow.io platform and team, driving our partner engagement approach and company ethos. Better Patient Outcomes. Period.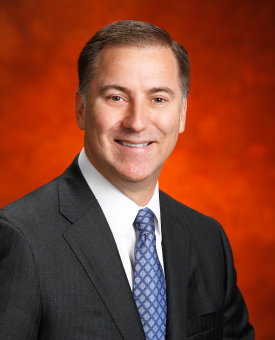 Darren Lee
President and Chief Executive Officer, St. John's Regional Medical Center and St. John's Pleasant Valley Hospital
Darren Lee is the president and CEO of St. John's Regional Medical Center in Oxnard and St. John's Pleasant Valley Hospital in Camarillo, members of the Dignity Health Central Coast Service Area.
Darren came to St. John's from Dignity Health in San Francisco. At Dignity Health, Darren served for over 13 years in various system-level roles, including legal, employee and labor relations, and human resources. He is a member of the Hospital Association of Southern California and a member of the Board of Directors of Identity Management Service Organization.
Darren has an undergraduate degree from the University of California, Berkeley and a law degree from the University of San Francisco. He has also completed a post-graduate program in General Management at Harvard Business School.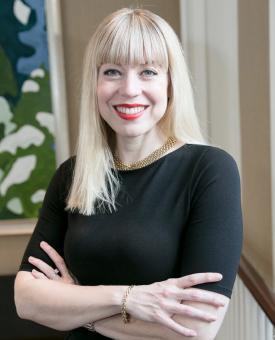 Heather Leigh Flannery
Global Lead of ConsenSys Health
Heather Leigh Flannery is Global Lead of ConsenSys Health. She is also Co-Founder and Board Chair of Blockchain in Healthcare Global ("BiHG"), a new 501(c)6 trade association organized under the IEEE ISTO. She chairs the IEEE SA P2418.6 Standards Development Working Group (blockchain in healthcare and life sciences), serves as the FY19 Co-Chair of the global HIMSS Blockchain in Healthcare Task Force, Chairs the Healthcare Special Interest Group at the Enterprise Ethereum Alliance (EEA), and is an Associate Editor of the peer-reviewed journal, Frontiers Blockchain for Science. Ms. Flannery is also an Innovation Fellow at EP3 Foundation, has served as Industry Faculty for the United States Department of Health and Human Services Office of the National Coordinator for Health IT (US HHS ONC) and is an active consultant, advisor, and keynote speaker.
Prior to ConsenSys, she founded and led Obesity Prevention, Policy, and Management, Inc. ("Obesity PPM"), an innovative provider of disease management, population health, research administration, and information technology managed services for health systems in the Americas, and an early adopter of blockchain technology. Ms. Flannery has driven business model innovation via technology early adoption throughout her 25-year career as an entrepreneur, technologist, and strategist. She has consulted in the public sector in context of international development, bringing a global health perspective to her work. Focusing in the health sector since 2006, Ms. Flannery is a broad, lateral thinker who applies complex adaptive systems thinking to make progress against macroscopic challenges.
Due to her personal life experience, Ms. Flannery is intrinsically motivated to impact population health and economic prosperity. She builds mission-driven organizations aligned by shared values: making measurable societal contributions, creating economically sustainable interventions, and prioritizing diversity and inclusion.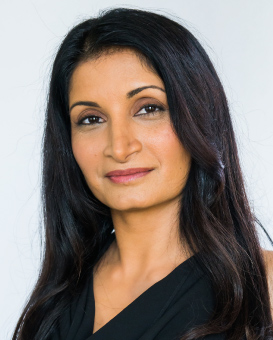 Indu Subaiya, MD
President and Co-founder, Catalyst @ Health 2.0 | Senior Advisor, HIMSS
Indu Subaiya is a visionary healthcare leader whose work builds community, creates dialogue and inspires us to radically rethink how health shapes our lives. Indu is Co-founder and President of Catalyst @ Health 2.0, the industry leader in digital health strategic partnering, innovation competitions and programs for piloting and commercializing novel healthcare technologies. Indu co-founded and served as CEO of Health 2.0, a global conference platform and community for the showcase and advancement of new technologies in healthcare.
Health 2.0's conference business was acquired by HIMSS in 2017 after which Indu headed the organization as Executive Vice President. She continues as Senior Advisor to HIMSS, providing thought leadership and content advisory services under the office of the Chief Technology and Innovation Officer. In 2013, FierceHealthIT named Indu one of Health Information Technology's Most Influential Women. In 2018, Indu was selected as a fellow of the Aspen Institute's fourth class of Health Innovators Fellows.
Recognized as an engaging keynote speaker, interviewer, and moderator, Indu has spoken or moderated at numerous industry conferences including the American Medical Association's National Advocacy Conference, the Clinton Foundation Health Matters Initiative, Mayo Clinic's Transform, Cleveland Clinic's Patient Experience Conference, SXSW Interactive, Slush and many more. She has worked with the Robert Wood Johnson Foundation, World Bank/International Finance Corporation, the New York City Economic Development Corporation and the California Health Care Foundation to build innovative partnerships within the digital health innovation ecosystem. Indu received her BS from Cornell University in Science and Technology Studies and MD from Stony Brook University.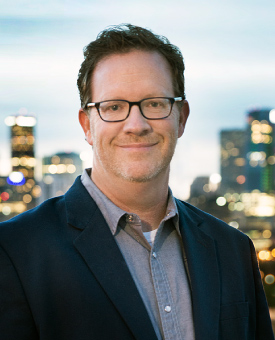 Matt Vogl
Executive Director and Co-Founder at National Mental Health Innovation Center, University of Colorado Medical Campus
As a leader in public health, Matt has spent his entire career advocating for new approaches to addressing acute crises within our mental health system. This passion for new ideas was a driving force behind the creation of the National Mental Health Innovation Center (NMHIC) at the University of Colorado's Anschutz Medical Campus, which he founded in 2015. As Executive Director, Matt leads a team of committed professionals to bring a radically new approach to help accelerate the pace at which new technologies are responsibly developed to better treat and prevent mental illness, promote mental wellness and destroy stigma. Under Matt's leadership, NMHIC has developed the Tech Innovation Network (TIN); a national clinical test bed comprised of organizations representing diverse sectors including mental health practices, hospitals, schools, businesses and many others. Through the TIN, tech developers can work with NMHIC to ensure that the products they are creating are safe, effective and built with the guidance of end users.
Matt has become a leading national voice on mental health issues including a reimagining of the mental health workforce and the use of technology. Matt lectures extensively on these topics and his work at the Center has been highlighted in the media nationwide. Matt recently delivered a keynote address at the World Virtual Reality and Industry Summit in Nanchang, China, was a distinguished lecturer at Guangxi University of Technology in Liuzhou, China and delivered a TEDx talk on the use of VR in mental health.
Before taking on leadership of the NMHIC startup, Matt served as Deputy Director of the University of Colorado Depression Center and managed the national program expansion for the Nurse-Family Partnership, an evidence-based maternal-child nurse home visiting program. He has served on numerous boards and advisory groups including the Colorado Legislative Suicide Prevention Commission and the American Foundation for Suicide Prevention.
Matt earned his BA from Marquette University and a Master of Public Health from the University of Minnesota and now lives in beautiful Golden Colorado with his wife and sons. In those rare times when he's not working, odds are you can find him immersed in one of his other passions; photography, kayaking and watching Cardinals baseball.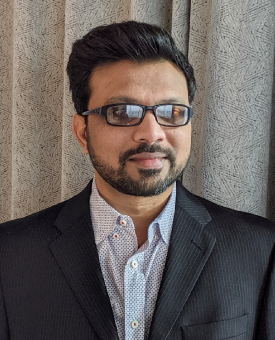 Satish Chenchal
Vice President of Research and Innovation, Ventech Solutions
Satish Chenchal is an accomplished leader in technology and innovations strategies with over 22 years of experience and holds a master's degree in computer science. He is currently vice president of research and innovation at Ventech Solutions. His work in healthcare information technology primarily focuses on opportunities for applying AI and blockchain solutions in the areas of clinical decision support, personalized medicine, augmented diagnosis capabilities, medical imaging interpretation, therapeutic purposes, and disease prevention.
Mr. Chenchal was the chief innovations and data analytics director at Solutions By Design. Prior to this, he was program director and chief systems architect at Lockheed Martin IS&GS where he focused on DoD, figher demonstration programs, and CMS. Satish is leading one of the predictive modeling teams that will apply deep learning methods and blockchain solutions for the QurHealth platform.