Last Year's Healthcare Symposium Speakers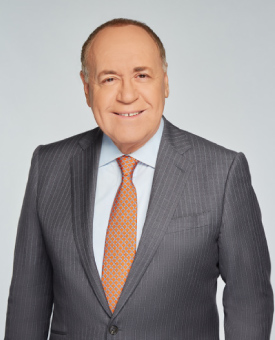 Marc Siegel, MD
Keynote Speaker and Doctor Radio Medical Director, SiriusXM at NYU Langone Health
Marc Siegel MD is a professor of medicine and the medical director of Doctor Radio on SiriusXM at NYU Langone Health. He is a Fox News Medical Correspondent. He is a member of the board of contributors at USA Today, a columnist for The Hill, and a regular contributor to the WSJ, the LA Times, NRO, the NY Daily News. He is the author of several books on contagions and flu, The Inner Pulse - about medical miracles, and the bestseller False Alarm, the Truth About the Epidemic of Fear, which was also voted top science book of the year. Dr Siegel runs a medical journalism course at NYU, and is a key participant in the opioid task force at Brown University.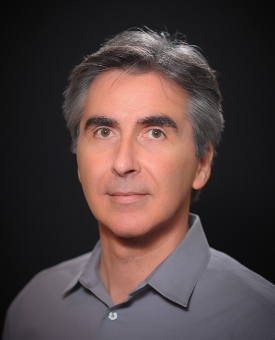 Dimitris Agrafiotis, PhD, FRSC
Vice President, Digital, Worldwide Research, Development and Medical for Pfizer
Dimitris Agrafiotis, PhD, FRSC, is Vice President, Digital, Worldwide Research, Development and Medical at Pfizer. Dr. Agrafiotis received his PhD in theoretical organic chemistry from Imperial College London in 1988, and held postdoctoral fellowships at the University of California, Berkeley and Harvard, where he worked with Nobel laureate EJ Corey.
In 1991, he joined Parke-Davis as a Senior Scientist in the computational drug design group, and in 1994 he moved to 3-Dimensional Pharmaceuticals as a founding member of its scientific staff, responsible for building the company's informatics and computational drug design capabilities. Following a successful IPO and the acquisition of the company by Johnson & Johnson in 2003, he was appointed Senior Research Fellow and Team Leader of Molecular Design and Informatics, a position he held until 2006 when he was appointed Vice President and Global Head of Informatics and Research and Early Development IT.
In 2013, he moved to Covance as Chief Data Officer and Head of Technology Products where he developed Xcellerate, an award-winning clinical platform and the first software-as-a-service offering in the company's history. His work is documented in more than 100 peer-reviewed publications and book chapters and 18 issued US patents. In 2012 he was elected Fellow of the Royal Society of Chemistry for his contributions to chemical and pharmaceutical research, and in 2016 he was named in Computerworld's Premier 100 Technology Leaders for his technology leadership and innovative approaches to business challenges.