Healthcare Symposium Speakers
Keynote Speakers
Vivek Murthy, MD
19th Surgeon General of the United States
Dr. Vivek Murthy served as the 19th Surgeon General of the United States (from December 2014 to April 2017). As The Nation's Doctor, he brought both passion and innovation to the challenges of leading America's national healthcare initiatives. Throughout his career, Dr. Murthy has led the way in medical education, social action, and healthcare dialogue.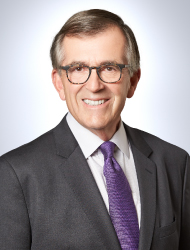 General Peter Chiarelli
Former CEO, ONE Mind
United States Army General (Ret.)
General Peter Chiarelli, USA (Ret.) was appointed the Chief Executive Officer of ONE MIND in 2012. He is a retired General with almost 40 years of experience. As the 32nd Vice Chief of Staff in the Army, Chiarelli was responsible for the day-to-day operations of the Army and its 1.1 million active and reserve soldiers.


Symposium Speakers and Panelists
Adrienne White, MBA
Collaborative Care Product Pioneer,
Primary Care Advocate
Vice President of Care Coordination Solutions, NextGen Healthcare
In her current role, Adrienne White is focused on setting and driving the strategy for Care Coordination solutions and supporting NextGen's overall Population Health Management goals. Prior to NextGen Adrienne was Senior Innovation Strategist for the Hearst Health Innovation Lab, where she was responsible for innovation strategy and product prototyping.
Michael Ochoa, MBA
Chief Executive Officer and Co-Founder, Ascend PBM and Transcend Onsite Care
Mr. Ochoa's vision has lead to the creation of a disruptive model which combines Onsite Care with the use of formularies, disease management, and data to improve the quality of healthcare. He is dedicated to providing innovative, science-based products and services that improve peoples' health through a portfolio of cutting-edge products and services such as, onsite care for employers, diagnostic testing, compounding, specialty pharmacy and medical devices.


Josh Luke, MD
Healthcare Futurist, Hospital CEO, USC Faculty
Josh Luke is a leading healthcare futurist, former hospital CEO, Amazon best-selling author and Adjunct Faculty for the University of Southern California's Sol Price School of Public Policy. He serves as CSO/Senior Health Policy Analyst for Nelson Hardiman Law. Luke previously served as CEO of three acute hospitals, an acute rehab hospital, as Administrator for nursing homes.
Stephanus Philip, MD, FAAP
Medical Director of Advisory Services, Sound Resonance/Dignity Health, St John's Regional Medical Center and Pleasant Valley Hospital
Stephanus (Steve) Philip went to medical school at the Medical College of Wisconsin, and did a combined Internal Medicine/Pediatrics Residency Program at Indiana University initially thinking that he would go into primary care.