Healthcare Symposium Moderators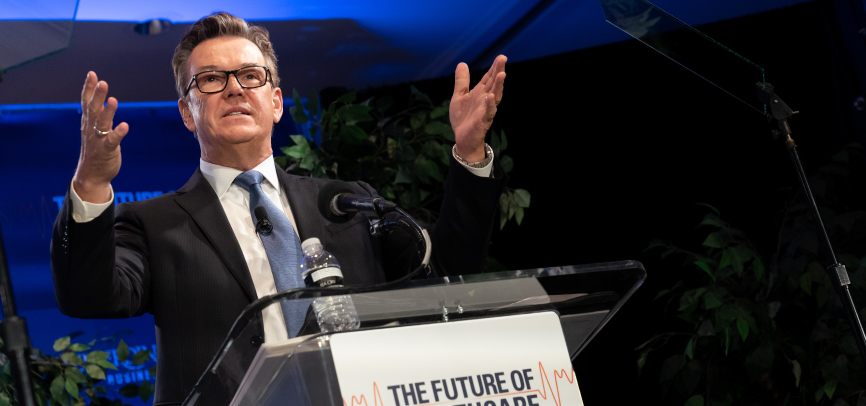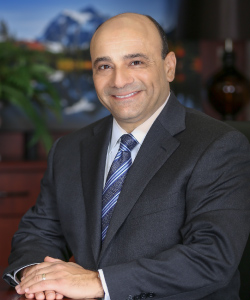 John Figueroa, MBA
John Figueroa is the chairman and CEO of Carepathrx, a company providing innovative pharmacy solutions to Hospital Health Systems centered on end-to-end service for all pharmacy needs including Specialty, Infusion, and continuous home solutions for all prescriptions.
Prior to this, Mr. Figueroa was CEO and board member of Genoa Healthcare from July 2014 to September 2018, the nation's leading behavioral health pharmacy, telepsychiatry and medication management company. During his tenure at Genoa he successfully tripled the size of the business that transformed behavior health pharmacy on a national level. Genoa was sold to United Healthcare Group for $2.5 Billion.
Prior to this, Mr. Figueroa served the dual roles of chairman and CEO of Apria Healthcare Group Inc., as well as that of Coram LLC. In January 2014, the Coram asset was sold to CVS Caremark for $2.2 Billion. Mr. Figueroa remains the Chairman of the Board of Directors for Apria Healthcare.
Mr. Figueroa also served as CEO and Board Member of Omnicare, Inc., a Fortune 500 healthcare services company that provided pharmaceuticals and related services to long-term care facilities and specialized drugs for complex diseases.
Additionally he was the president of McKesson Corporation's U.S. Pharmaceutical Group from 2006 to 2010, a business with over $100 billion in annual revenue. He held progressively more responsible operations and sales positions in the Company's Pharmaceutical and Health Systems groups from 1997 through early 2006.
He spent the initial years of his career in various sales and operations roles for Baxter Healthcare. Mr. Figueroa holds bachelor's degrees in both English literature and political science from the University of California at Los Angeles, where he was a distinguished military graduate. He also holds a master's degree in Business Administration from Pepperdine University, where he was honored as a distinguished alumnus and received the Pepperdine Graziadio Business School Inspired Leadership Award.
Other awards include the Supply Chain Executive of the Decade award from the Global Supply Chain Leaders Group (GSCLG). From 1985 through 1990, he served as a Commissioned Officer in the United States Army as a Ranger and also served with the 12th Special Forces Group.
He serves on the Reliance Steel and Aluminum Board (NYSE: RS) and also serves on the executive committee for the Pepperdine Graziadio Business School Board and is a guest lecturer at the Wharton School of the University of Pennsylvania.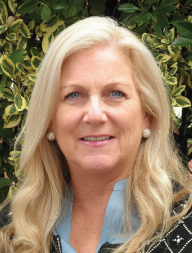 Kathleen Grave, DBA
Kathleen is the Managing Director and CEO at EI Group. Following a successful career at IBM, Kathleen returned to her startup roots and is leading this new organization focused on increasing client success through partnership and alliances and delivering integrated information solutions globally. EI Group are experienced consultants, architects, and specialists with cross-industry expertise linking business goals and technology advancements to transform healthcare, financial, agriculture, and other industries using the insights of big data analytics and applied cognitive science.
Kathleen shares her time in academia as an instructor of strategy at the Pepperdine Graziadio Business School, educating and mentoring future public and private sector leaders in executive, fully-employed, and online MBA programs. Kathleen earned her doctor in business strategy (DBA) at University of Liverpool, UK. Her scholarly focus is integrative, sustainable Smart Cities and applied differentiation and growth strategies via business and entrepreneurial economics.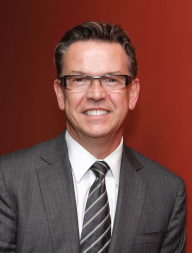 Gary Mangiofico, PhD
Gary L. Mangiofico has taught at the Graziadio School since 2002 and brings more than 20 years of experience leading strategic development, operations management and integration, and turnaround operations solving complex challenges as a CEO, COO, and as a general management executive for both start-ups and Fortune 50 companies. He is a former vice president for Johnson & Johnson Health Care Services; COO and senior vice president for Pathmakers, an integrated behavioral health practice management group; senior vice president for Apria Healthcare Group; and chief executive officer for CPC Alhambra Hospital.
He also served as chief executive officer of Los Angeles Universal Preschool (LAUP), an independent public benefit corporation working to make voluntary, high-quality preschool available to every 4-year-old in Los Angeles County, regardless of their family's income by 2014. He has been delivering consulting services to corporations, private business, and nonprofits since 1989, as well as conducting over 300 workshops and keynote presentations in healthcare, community health, and healthcare economics.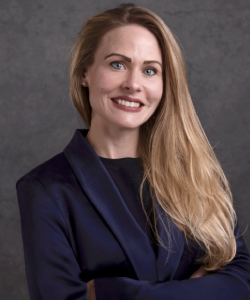 Lene Martin, EdD
Dr. Lene Martin teaches blockchain business applications and analytics for the Pepperdine Graziadio Business School, and she is the founder and director of the "Blockchain at Pepperdine" program offering blockchain technology conferences, curriculum, certificates, and collaboratories. With 20 years dedicated to the communications, media, and technology industry, Dr. Martin has been an advocate for digital start-ups and passion projects, a founder of a Malibu consulting company, and a leader at top organizations such as Lockheed Martin Corp., Amgen Inc., and The Crypto Company Inc. in innovative solutions for blockchain, cybersecurity, communications, and change.
She holds master's degrees in communications and women's studies, a doctorate in organizational leadership, a PhD candidacy in Pepperdine's Global Leadership and Change program, and a Pepperdine Waves of Innovation grant award. As an author, speaker, and advisor, her research agenda focuses on global economic and social strategies for women and leadership, corporate social responsibility, and emerging technologies.