Healthcare Symposium Moderators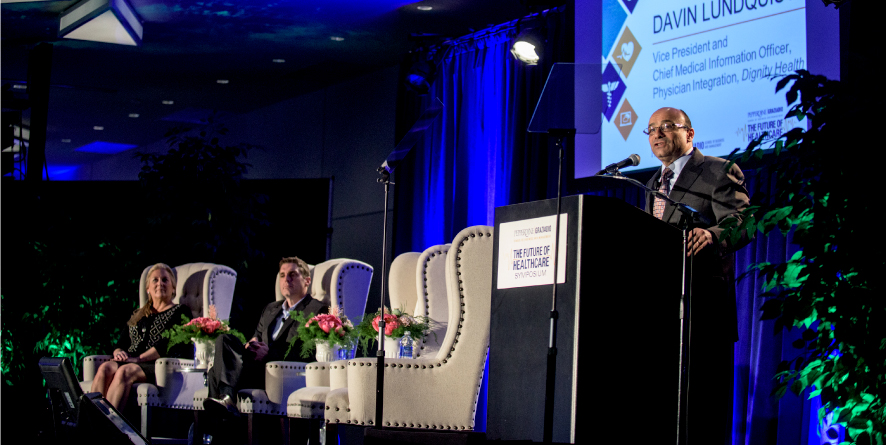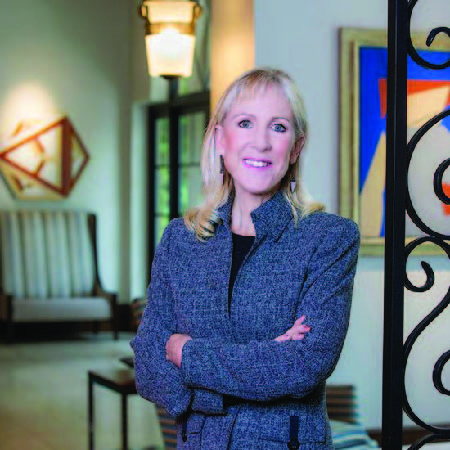 Deborah Crown, PhD
Dean
Pepperdine Graziadio Business School
In November 2022 Deborah Crown began her Pepperdine career as the 10th dean of the Graziadio Business School. Crown came to Pepperdine with nearly two decades of academic leadership experience, most recently serving as professor of management and dean of the Crummer Graduate School of Business at Rollins College. During her tenure at Crummer, it was ranked the number one MBA in Florida by Forbes magazine and number one in the country for leadership for four years in a row by HR.com. Previously Crown served as the dean of the College of Business at Hawai'i Pacific University, the largest private University in Hawai'i, where she led the development and implementation of the college's strategic plan and spearheaded the transition to a comprehensive, student-centered facility. She also served as associate dean and endowed professor at San José State University. Crown's career in education began at the University of Alabama, where she was the Miles-Rose Professor of Leadership and PhD coordinator for management.
Crown's work has been featured in national press publications such as the Wall Street Journal, CNN, ABC National News, the New York Times, USA Weekend, and Entrepreneur, as well as academic journals and books. She is also the recipient of a number of national awards for her research, as well as university and college awards for her teaching, mentoring, and service.
She earned a bachelor of science in psychology from North Central College, a master of science in business administration from the University of Colorado at Denver, and a PhD from the Leeds School of Business at the University of Colorado at Boulder.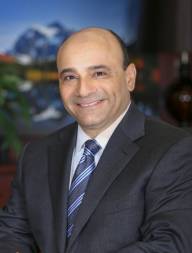 John Figueroa, MBA
CEO
CarepathRx
John Figueroa is the Chairman and CEO of CarepathRx, a company providing innovative pharmacy solutions to Hospital Health Systems centered on end-to-end service for all pharmacy needs including Specialty, Infusion, and continuous home solutions for all prescriptions.
Prior to this, Mr. Figueroa was CEO and Board member of Genoa Healthcare, the nation's leading behavioral health pharmacy, telepsychiatry and medication management company. During his tenure he successfully tripled the size of the business that transformed behavior health pharmacy on a national level. Genoa was sold to United Healthcare Group for $2.5 Billion.
He previously served dual roles as Chairman and CEO of Apria Healthcare Group Inc., as well as that of Coram LLC. In 2014, the Coram asset was sold to CVS Caremark for $2.2 Billion.
Mr. Figueroa also served as CEO and Board Member of Omnicare, Inc., a Fortune 500 healthcare services Company and was the President of McKesson Corporation's U.S. Pharmaceutical Group, a business with over $100 billion in annual revenue. He spent the initial years of his career in sales and operations roles for Baxter Healthcare.
Mr. Figueroa holds Bachelor's degrees in both English Literature and Political Science from the University of California at Los Angeles, where he was a distinguished military graduate. He also holds a Master's Degree in Business Administration from Pepperdine University, where he was honored as a Distinguished Alumnus and received the Pepperdine Graziadio Business School Inspired Leadership Award.
He served as a Commissioned Officer in the United States Army as a Ranger and served with the 12th Special Forces Group.
He is currently a Board member of Reliance Steel and Aluminum (NYSE: RS) and is a member of the Executive Committee for the Pepperdine Graziadio Business School Board. He is a regular guest lecturer at the Wharton School of the University of Pennsylvania.