2019 Healthcare Symposium Speakers
Healthcare Leadership in the A.I. Revolution
Each year the Graziadio School brings together industry leaders and experts to explore the latest trends and disruptions in the healthcare industry at our annual Future of Healthcare Symposium. Meet the distinguished speakers, panelists, and moderators for the 2019 Future of Healthcare Symposium.


Keynote Speakers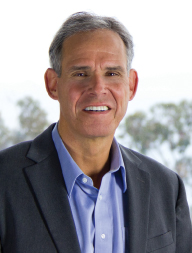 Eric Topol, MD
Dr. Eric Topol is one of the leading innovators in medicine today, specializing in the use of artificial intelligence, "deep" data, and smart technology in the practice of individualized medicine. Also called precision medicine, individualized medicine tailors diagnosis, prevention, and treatment to the full biological and social profile of the individual, rather than the "average" human of traditional medical science.
Dr. Eric Topol is the Founder and Director of The Scripps Research Translational Institute. He also is Executive Vice President of The Scripps Research Institute and Professor of Molecular Medicine. Britain's National Health Service has called on Dr. Topol to lead a review into how the NHS can pioneer new treat- ments and technologies to transform healthcare. Dr. Topol will look at technologies such as artificial intelligence (including robotics), genomics and digital medicine and how to train tens of thousands of staff at the NHS.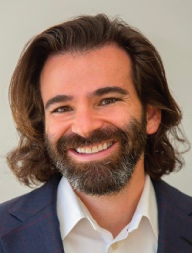 Jeff Stibel, PhD
Jeff Stibel is the former CEO of Web.com (NASDAQ: WWWW), vice chairman of Dun & Bradstreet (NYSE: DNB), and a partner of Bryant Stibel. He is a USA Today columnist and a New York Times bestselling author of two books, Breakpoint (Macmillan) and Wired for Thought (Harvard Press).
Stibel was the recipient of a brain and behavior fellowship while studying for a PhD at Brown University and received an honorary doctorate degree from the Pepperdine Graziadio Business School.
Panelists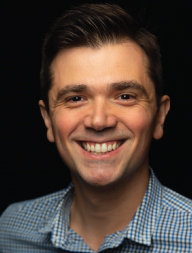 Visar Berisha, PhD
Visar Berisha is the co-founder and chief science officer of aural analytics, an assistant professor at Arizona State University, and a research fellow in the department of neurology at Mayo Clinic. With a focus on speech and language production, his research focuses on using technology to better understand neurological disease progression. Dr. Berisha received his PhD in electrical engineering from Arizona State University in 2007.
From 2007 to 2009, he was a member of the technical staff at MIT Lincoln Laboratory, where he worked on fundamental questions related to signal processing and machine learning. Following his appointment at MIT, Berisha worked in industry as principal research engineer. At the university, Dr. Berisha's research is funded by the National Institutes of Health, the National Science Foundation, the Office of Naval Research, the Department of Defense, and industry. His research has been featured in the New York Times, on ESPN, in the Wall Street Journal, on National Public Radio, and on a number of other international media outlets.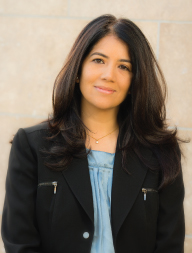 Kim Kamdar, PhD
Dr. Kamdar is a partner at Domain Associates, Kim has been involved in cutting-edge therapeutic start-ups and has been a major part of identifying companies with promising molecular and companion diagnostics to support personalized medicine.
Present board memberships include Aspen Neuroscience, Epic Sciences, Evofem Biosciences, Obalon Therapeutics, Omniome, ROX Medical, Sera Prognostics, Truvian Sciences, and Singular Genomics. Formerly, Kim was a Kauffman Fellow with MPM Capital. Prior to joining MPM she was a research director at Novartis, where she built and led a research team that focused on the biology, genetics and genomics of model organisms. Kim is the author of ten papers as well as the inventor on seven patents. She received her B.A. from Northwestern University and her Ph.D. in biochemistry and genetics from Emory University. Kim serves as an advisory board member of Dr. Eric Topol's NIH supported Clinical and Translational Science Award for Scripps Medicine.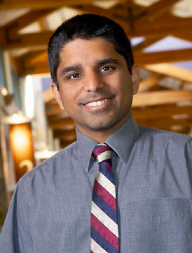 Rajan Merchant, MD
Dr. Rajan K. Merchant is a board certified allergist-immunologist based in Woodland, California. Dr. Merchant received his bachelor of science in neuroscience from the University of California, Los Angeles, and graduated from the American University of the Caribbean School of Medicine in Sint Maarten. Dr. Merchant is a Fellow of the American College of Allergy, Asthma and Immunology, and is a professional member of the American Academy of Allergy, Asthma and Immunology as well as the Past President of the Sacramento Valley Allergy Society. He also participates in the Sacramento Sierra Valley Medical Society, and the California Medical Association House of Delegates.
For his 18 years of experience, Dr. Merchant has been recognized by the Dignity Health Leadership Development Program, and has been named one of Sacramento Magazine's top allergy doctors for three consecutive years: 2016, 2017, and 2018. He is the author of four health publications and has been featured in Dignity Health's physician symposium. Most recently Dignity Health and Propeller Health was selected as the Grand Award for 2019 Intelligent Health Association Improving Patient Care and Safety Award with Dr. Merchant being designated the physician champion.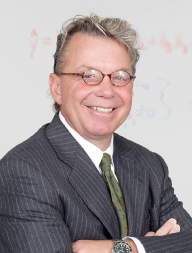 Samuel Seaman, PhD
Dr. Samuel L. Seaman is professor of decision sciences at the Graziadio Business School, where he teaches graduate courses in applied statistics and evidence-based decision analysis using mathematical models to solve dilemmas in economics, finance, healthcare, and marketing. Dr. Seaman has published in numerous academic journals, including Business Economics, Communications in Statistics, Head & Neck Surgery, Journal of Business Forecasting, Journal of Business Venturing, and Strategic Management Journal. His consulting engagements have led to meaningful improvements in credit-scoring models, predictive models of charitable giving, and assessment models used to evaluate the efficacy of strategic initiatives on corporate financial performance.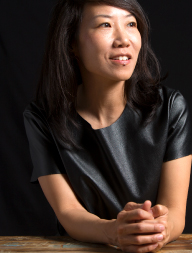 Belinda Tan, MD, PhD
Belinda Tan, co-founder and chief medical officer at Science 37, is a physician-scientist and educator. As an entrepreneur, she is driven by the audacious goal of building a universal medical-scientific ecosystem that will connect all people to scientists. Prior to starting Science 37, Dr. Tan joined a team of physicians to build the nationally scaled telemedicine company DirectDerm, whose services have improved health outcomes throughout central California. Belinda trained in dermatology and dermatopathology at Harbor-UCLA Medical Center, Memorial Sloan-Kettering Cancer Center, and Cornell-New York Presbyterian Hospital. She earned her MD and PhD from UCLA and bachelor of science from MIT.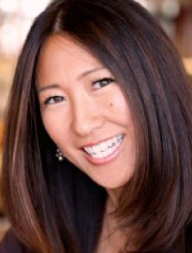 Lisa Watanabe, MD
Lisa Watanabe, MD is chief medical officer at CureMetrix, Inc., a start-up venture that has developed artificial intelligence based software that analyzes medical images such as mammograms. The algorithms can flag cancerous lesions and also pre-sort the work list of cases based on suspicion level to expedite interpretation. Dr. Watanabe has presented research on the potential use of A.I. in radiology in the US and Europe.
Dr. Watanabe is a clinical associate professor of radiology at USC and also on the medical staff at Scripps Clinics, She is past president of the American Society of Spine Radiology and serves on the Executive Committee of the California Radiological Society. She received her BS at Stanford and was a regent's scholar at UCSF where she obtained her medical degree. She is a reviewer for numerous journals including Radiology and American Journal of Neuroradiology.