Featured Speakers
Future of Healthcare Symposium
Each year the Graziadio School brings together industry leaders and experts to explore the latest trends and disruptions in the healthcare industry at our annual Future of Healthcare Symposium. Meet the distinguished speakers, panelists, and moderators for the 2019 Future of Healthcare Symposium.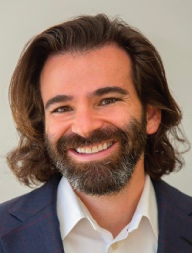 Jeff Stibel
Jeff Stibel is the former CEO of Web.com (NASDAQ: WWWW), vice chairman of Dun & Bradstreet (NYSE: DNB), and a partner of Bryant Stibel. He is a USA Today columnist and a New York Times bestselling author of two books, Breakpoint (Macmillan) and Wired for Thought (Harvard Press). Stibel was the recipient of a brain and behavior fellowship while studying for a PhD at Brown University and received an honorary doctorate degree from the Pepperdine Graziadio Business School.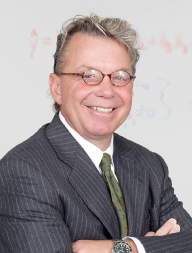 Samuel Seaman, PhD
Dr. Samuel L. Seaman is professor of decision sciences at the Graziadio Business School, where he teaches graduate courses in applied statistics and evidence-based decision analysis using mathematical models to solve dilemmas in economics, finance, healthcare, and marketing. Dr. Seaman has published in numerous academic journals, including Business Economics, Communications in Statistics, Head & Neck Surgery, Journal of Business Forecasting, Journal of Business Venturing, and Strategic Management Journal. His consulting engagements have led to meaningful improvements in credit-scoring models, predictive models of charitable giving, and assessment models used to evaluate the efficacy of strategic initiatives on corporate financial performance.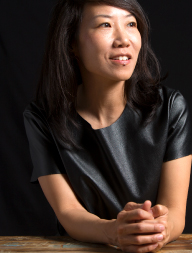 Belinda Tan
Belinda Tan, co-founder and chief medical officer at Science 37, is a physician-scientist and educator. As an entrepreneur, she is driven by the audacious goal of building a universal medical-scientific ecosystem that will connect all people to scientists. Prior to starting Science 37, Dr. Tan joined a team of physicians to build the nationally scaled telemedicine company DirectDerm, whose services have improved health outcomes throughout central California. Belinda trained in dermatology and dermatopathology at Harbor-UCLA Medical Center, Memorial Sloan-Kettering Cancer Center, and Cornell-New York Presbyterian Hospital. She earned her MD and PhD from UCLA and bachelor of science from MIT.