Distinguished Moderators
Healthcare Symposium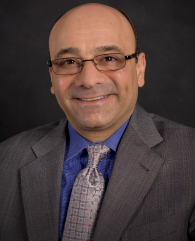 John Figueroa (MBA '97)
Chief Executive Officer of Genoa, a QoL Healthcare Company
John Figueroa joined Genoa, a QoL Healthcare Company in July 2014 as Chief Executive Officer,
completing the successful merger of Genoa Healthcare and QoL meds.
Gary L. Mangiofico
Executive Professor of Organizational Theory and Management, Graziadio Business School
Gary L. Mangiofico has taught at the Graziadio School since 2002 and brings more than 20 years of experience leading strategic development, operations management and integration, and turnaround operations solving complex challenges as a CEO, COO, and as a general management executive for both start-ups and Fortune 50 companies.
Judy Smythe
Centauri's Advisory Board
Judy Smythe has spent more than a 15 years in healthcare leadership roles with significant emphasis on
population health management, wellness, consumer engagement, and value-based payments.
Kathleen M. Grave, DBA (MBA '01)
Managing Director and CEO, EI Group
Kathleen is the Managing Director and CEO at EI Group. Following a successful career at IBM, Kathleen
returned to her startup roots and is leading this new organization focused on increasing client success
through partnership and alliances and delivering integrated information solutions globally.