2013 AWARD RECIPIENT BIOS
Student Awards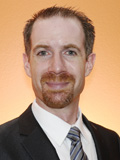 Ryan Bradford
Outstanding Student – Bachelor of Science Program
Video
As a student in the Bachelor of Science in Management (BSM) program, Ryan Bradford has excelled in his coursework and shown a genuine enthusiasm for learning. Throughout his time as a student at the Graziadio School, Bradford has impressed faculty with his leadership skills in the classroom, as well as his ability to relate current economic and political events to discussions and coursework. He has successfully managed taking classes in the evenings while advancing in his role with Disney Worldwide Services where he is currently a senior sourcing specialist. Bradford expects to graduate from the BSM program in December 2013, after which he will enroll in the Graziadio School's joint MBA program.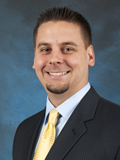 Adam Buffum
Outstanding Student – Full-time MBA Program
Video
Adam Buffum is a 20-month MBA candidate (2013) at the Graziadio School of Business and Management where he is focusing on sales and marketing. Upon graduation, he will also receive a Certificate in Socially, Environmentally, and Ethically Responsible (SEER) Business Strategy. Adam is the director of alumni affairs for the Malibu Graduate Business Society and sits on the Ethics Committee. In addition, he has been honored as an Emerging Leader mentor, and is a member of the Challenge 4 Charity, Marketing, and Finance Clubs. Last summer he was an intern with IBM which led to a post-graduate full-time role where he will be managing and expanding existing relationships with Amgen and Roche as a client representative. He received a bachelor of arts degree in psychology from the University of California at Berkeley.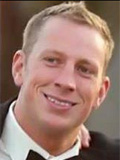 Garrett Gilbertson
Outstanding Student – Master of Science in Entrepreneurship Program
Video
A decorated lieutenant of the United States Air Force, Garrett Gilbertson brings a unique perspective to the classroom as a student currently enrolled in the Master of Science in Entrepreneurship program.Throughout his career with the Air Force, he leadership skills have led to greater efficiencies in operations and completion of contracts. He has received numerous awards and accolades for his work and service with the Air Force. Gilbertson has also actively volunteered with organizations throughout his professional career, lending his time to organizations such as the Special Olympics and the Nativity House homeless shelter in Tacoma, Washington. Gilbertson earned his bachelor of science degree from the United States Air Force Academy.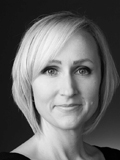 Mercedes McBride-Walker
Outstanding Student – Master of Science in Organization Development Program
Video
With over 20 years of professional experience, Mercedes McBride-Walker is a trusted strategic partner, seasoned global Total Rewards professional, certified life coach, award-winning public speaker, gifted facilitator, and lifetime learner. The culmination of her experience and education allows her to bring value-added thought leadership to help organizations build the capacity for tackling their greatest challenges through their people, performance and rewards strategies. As a Master of Science in Organization Development program candidate at the Graziadio School, she is recognized for her servant leadership, integrity and professionalism. She is now focused on leveraging her experience helping organizations meet their greatest challenges through the alignment of strategy, performance and rewards. Exemplifying the program ethos of academic rigor and relevance, her outstanding thesis research will be presented at the Graziadio School's upcoming Talent Management Symposium[BROKEN LINK] on April 19, 2013.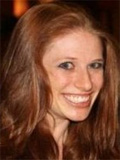 Margaret Stonestreet
Outstanding Student – Fully Employed MBA Program
Video
Margaret Stonestreet is a student in the Fully Employed MBA program at the Graziadio School. As a student, Stonestreet is recognized for consistently finding ways to improve the overall classroom experience for her peers and herself. Faculty and fellow students note that her strong leadership in group projects has led to the delivery of superior quality results and reports. In her current work as a store manager of a Starbucks in Santa Barbara, she leads and manages a team of nearly 20 individuals. She ensures that customers receive the service and products that exceed the Starbucks standard. Prior to her work with Starbucks, she was a project manager and writer for Sanford Systems, Inc. She embodies the University's spirit with her compassion, humility, and generosity to others. Outside of school and work, she volunteers and lends her time to several Santa Barbara-area organizations, including Habitat for Humanity, Santa Barbara Dance Institute, and the Special Olympics. Stonestreet earned a bachelor of arts degree from the University of California at Santa Barbara.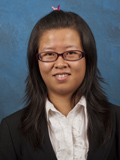 Rui "Alice" Wan
Outstanding Student – Full-time Master of Science in Applied Finance Program
Video
Rui 'Alice' Wan is a first-year student in the Master of Science in Applied Finance program at Pepperdine University's Graziadio School of Business and Management. She received a bachelor of business administration degree from the Chinese University of Hong Kong, where she was the recipient of numerous academic awards. As a student, Wan has been an active member of the Graziadio School student body, participating in the VCLL Case Competition and the ACG Cup. In addition, she is the recent winner of the first Values Driven Leadership Scholarship for students enrolled in a full-time master of science degree program. Wan is currently an intern at Claros Communications where she is building financial models. She expects to complete her degree in August 2013.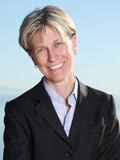 Jennifer Westpfahl
Outstanding Student – Executive MBA Program
Video
Jennifer Westpfahl's tremendous career and industry perspective has made her an exemplary member of her Executive MBA cohort (EMBA 93). Westpfahl seamlessly navigates between the conceptual and the concrete thought process, all while demonstrating a suberb level of self-awareness through applied learning. Westpfahl is an executive director at Morgan Stanley Smith Barney, LLC, where her tremendous career and industry perspective have proven to be a great asset to her cohort, serving as both an informal leader and a supportive individual teammate. Westpfahl is an active volunteer and philanthropist currently serving the Los Angeles Food Bank and the Yosemite Conservancy. She earned a bachelor of business administration degree from the University of Central Arkansas. She also holds numerous active securities licenses.
Alumni Award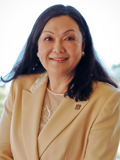 Danni Sun, PhD, MBA '99
Outstanding Alumni
Video
Dr. Danni Sun has a vast background in business and philanthropic endeavors. Dr. Sun is the president of LJC Investments, and was previously was the director of business development at Riviera, Modern Luxury, a subsidiary of the second-largest media company in the country. She has started several businesses, ranging from health and wellness to computer software. Notably, she operated the first business to distribute Apple computers in California, and later, China. Dr. Sun graduated from the University of Oklahoma in 1987, and went on to earn an MBA from the Graziadio School of Business and Management at Pepperdine University in 1999. She completed a doctorate program from Washington Tech University in 2010. Continuing what she hopes to be a lineage of Pepperdine University graduates, Dr. Sun's eldest daughter is a 2002 graduate of Seaver College; she expects to enroll her youngest daughter there next year. Dr. Sun is actively involved with the Pepperdine Alumni Association, serving on the board of the Orange County Waves. While enrolled as a student, she studied in Oxford, England. As an alum, she regularly organizes reunions with her former abroad classmates.
Faculty Award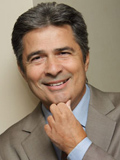 Demos Vardiabasis, PhD
Outstanding Faculty Member
Video
Dr. Demos Vardiabasis is recognized for his outstanding business connections, leveraging his networks and contacts for the benefit of the Graziadio School. He has served as the economic commissioner as well as the chairman of the Entertainment and Tourism Industry Advisory Committee for the State of California. He is a member of the board of directors for the Ronald Reagan UCLA Medical Center and of the China-US Strategic Ventures. He has served in several organizations including, the Latin Business Association Corporate Advisory Council, the Business Advisory Council of NRCC, and the Arthritis Foundation. He has been an active consultant to companies and organizations, and an advisor to sovereign nations.
Staff Award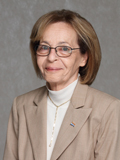 Gabriella Soroldoni, MBA '80
Outstanding Staff Member
Video
Associate Dean Gabriella Soroldoni leads the admission, financial aid, student accounts, student systems, technology services and finance and budgeting efforts for the Graziadio School of Business and Management at Pepperdine University. Prior to joining the school in 1976, she served as vice president of a multi-branch travel agency where she oversaw the business operations of the retail, conference and specialized group businesses. Associate Dean Soroldoni earned her MBA from Pepperdine University in 1980.
Waves of Service Award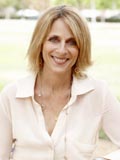 Janis Spire, MBA
Outstanding Service Award
Video
Janis Spire has been president and CEO of Alliance for Children's Rights (ACR) since 2002. As CEO, she strives to protect the rights of over 100,000 impoverished and abused children and youth. Previously, Spire served as chief operating officer of the Elizabeth Glaser Pediatric AIDS Foundation for eight years. Prior to that, she worked for over a decade as a leader in healthcare and medical practice management. In 2012 Los Angeles Magazine named Spire to its "2012 Game Changers" list of women whose work had a profound impact on L.A. She was selected for her unending efforts "to protect L.A.'s most vulnerable residents–neglected and abused kids." Spire has been a Pepperdine University Waves of Service Leader since 2010 and is a 1987 graduate of the Graziadio School's Fully Employed MBA program. Spire has made significant contributions that have had a positive impact on both society at large, and the organizations and communities in which she works. Her accomplishments are in alignment with the University's mission to strengthen lives for "purpose, service and leadership."
Guest Speaker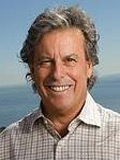 Stevan Calvillo
Attorney at Law, Calvillo & Meyer, LLP
Video
With more than 30 years experience as a trial attorney, Stevan Calvillo is now a full time neutral, mediating litigated disputes. He is a member of the Southern California Mediation Association and, in addition to his private practice, Calvillo & Meyer, LLP, he serves as a court appointed mediator for the Los Angeles Superior Court. A former partner of the firm of Ball, Hunt, Hart, Brown and Baerwitz, Calvillo has represented numerous real estate developers, banks, and title companies in litigation and transaction matters. He has litigated and defended franchise lawsuits nationwide, with the successful defense of several multi-million dollar claims. He has tried and arbitrated more than 200 cases, successfully argued cases on appeal, both in the California Appellate system and before the 9th Circuit Court of Appeals, and has developed extensive experience in the arbitration of lawsuits. He also served as a Los Angeles Superior Court judge pro-tem for settlement in Long Beach and as an arbitrator for the Long Beach Bar Association Attorney-Client Fee Disputes. Calvillo earned bachelor's degrees in political science and history from San Diego State University and a law degree from Western State College of Law (now Thomas Jefferson School of Law).