2014-2015 Featured Speakers
Joey Wat


Joey Wat
President, KFC China
Yum! Brands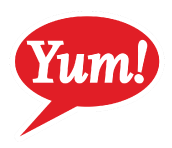 Friday, April 24, 2015
Reception: 6:00pm to 7:00pm
Presentation: 7:00 to 8:00pm

The Westin Bund Center, Shanghai
Diamond I Room – Main Building – Level 3
88 Henan Central Road
Shanghai 200002, China 
About Joey Wat
Joey Wat joined Yum! China in September 2014 with a strong background in both Chinese and Western cultures. She was born in the Fujian Province of China and moved with her family to Hong Kong at a young age. She graduated from the University of Hong Kong and received her MBA from the Kellogg School of Management, Northwestern University. After graduating, Joey has had a lustrous career with stints at companies like AT Kearny and McKinsey in Greater China. For the past 10 years, Joey was with the AS Watson Group, Hutchison, where she completed her transition from strategist to general manager. Her last position at AS Watson was the Managing Director of Superdrug & Savers, two U.K. prominent chains (pharmacy, health and beauty retail). As the Managing Director, Joey successfully led both companies through very impressive turnarounds and then significant growth, on the strength of continuous innovation and team capability building.


Luc Robitaille


Luc Robitaille
President, Business Operations
Los Angeles Kings

Thursday, February 26, 2015
Reception: 5:30 p.m. to 6:30 p.m.
Presentation: 6:30 p.m. to 7:30 p.m.
Game, LA Kings vs. Ottawa Senators: 7:30 p.m.
Staples Center, 1111 South Figueroa St., Los Angeles, CA 90015
About Luc Robitaille
Luc Robitaille – a member of the Hockey Hall of Fame – is the highest-scoring left wing in NHL history and the all-time Kings leader in goals scored. He is in his seventh season as Kings president, business operations. Robitaille, who had his popular No. 20 jersey retired by the Kings in 2007, is one of the greatest players in NHL history. He played 19 seasons in the NHL – including 14 with the Kings – and in 1,431 career regular season games with the Kings, Detroit Red Wings (where he won a Stanley Cup in 2002), New York Rangers and Pittsburgh Penguins, had 1,394 points (668-726=1,394). In 159 playoff games, he had 127 points (58-69=127). Since retiring as a player and assuming his executive position, Robitaille has had a tremendous impact on the Kings business operations department, especially in the areas of sponsorship sales and renewal, fan and customer relations, game entertainment, media relations and broadcasting. Since 2007-08, the Kings have increased their number of sellouts at STAPLES Center each full season, and the team entered the 2013-14 season with 68 consecutive home sellouts while enjoying record revenues on the whole.


Fran Rosch
Executive Vice President
Norton Business Unit
Thursday, October 23, 2014


About Fran Rosch
Fran Rosch leads the Norton BU organization, which includes sales, operations, engineering, product management, marketing and support for Symantec's Norton-branded products for consumers and small businesses.
Previously, as leader of the User Protection and Productivity (UP&P) team, Rosch led the product management, development and support teams as they worked to deliver products and services that make it simple for Symantec's customers to be protected and productive across all their devices. Before transitioning to UP&P, Rosch was vice president of Identity and Authentication Services, responsible for business strategy, product management and development, customer authentication, and infrastructure operations for Symantec's Trust Services SSL and User Authentication solutions.
Rosch joined Symantec in 2010 through the acquisition of VeriSign's security business. During his 12-year career with VeriSign, he worked with the company's largest customers to design and deploy effective security solutions to solve business challenges. Prior to joining VeriSign in 1998, Rosch worked as an IT and security consultant for various consulting organizations. He holds a bachelor of science in industrial engineering from Lehigh University in Bethlehem, Pennsylvania.