Career Coaching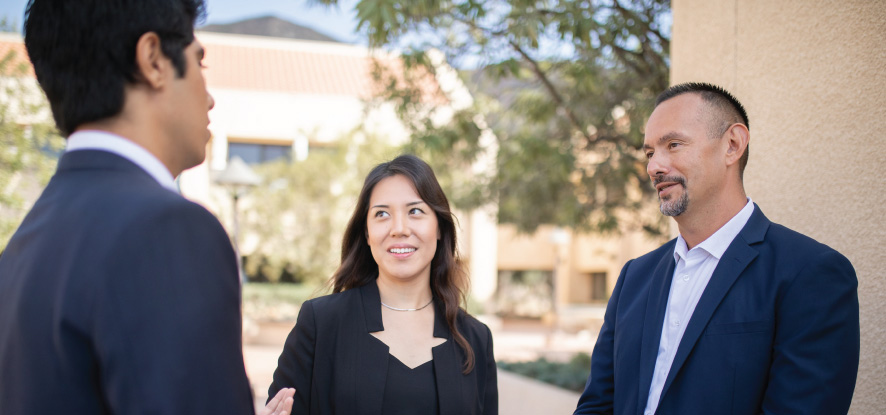 Career and Professional Development
Our team provides personalized guidance and insight on effective job search strategies, resumes, cover letters, and other career management issues. For long-term career advising needs, a list of prescreened and experienced career coaches is available. Each coach has his or her own methodology, area of expertise, and fee structure.
Career coaching assistance is available to students and alumni across all Graziadio School programs. One-on-one coaching sessions focus on your personal career challenges and typically run from 30 - 60 minutes. To request an appointment, send an e-mail request to the Career and Professional Development office. Be sure to attached a copy of your current resume. Coaches can provide advice regarding areas such as:
Career Assessment
Job search strategy
Resume & cover letter review
Company research
Networking & interviewing
Interview preparation
Salary negotiation
Online Career Assessment
Online Career Assessment is the premier business career self-assessment program. Developed at Harvard Business School, it is utilize by over 100 top MBA schools across U.S. and Europe. To register for the Online Career Assessment, contact Career and Professional Development at 310.506.4106 or send an e-mail to cpd@pepperdine.edu.