Specialize Your Expertise: DBA Concentrations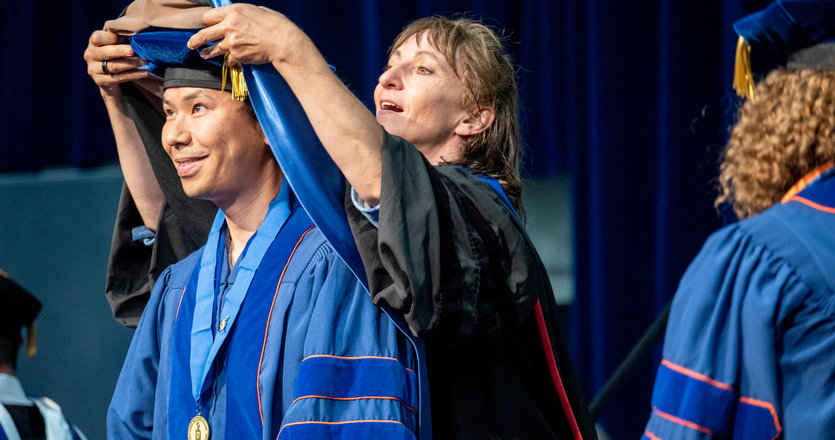 When it comes to getting a doctoral degree, choosing the right path is critical. Pepperdine Graziadio's Executive Doctor of Business Administration (DBA) program provides you with more than a degree; it also allows you to specialize your knowledge.
The goal of this advanced business program is to integrate your education with your career objectives, transforming you from a master to an expert in your field. Here are some reasons why you might need a DBA concentration and what they are.
Why You Need a DBA Concentration
In the realm of advanced education, doctoral programs stand as the epitome of specialized knowledge and expertise. When you opt for a concentration within a Doctor of Business Administration (DBA) degree program, you're making the conscious choice to be a master of one.
The value of this specialized focus is hard to overstate. Unlike broader graduate programs, the graduate coursework in a DBA concentration lets you deep-dive into advanced topics of a specific business sector. You're not just gaining business knowledge; you're gaining focused expertise that's designed to tackle the unique challenges, demands, and opportunities of a particular field. The depth of knowledge you gain can position you as an authority in that area.
A concentration doesn't just equip you with skills; it also shapes your identity as a business leader. When you choose a concentration, you're essentially aligning your business intelligence with your career trajectory. You're not just learning data; you're tailoring your educational experience to amplify your interests and passions in a way that resonates in the real world. That resonance can be a driving force not only for your own career growth but also for influencing positive change within your chosen industry.
Going for a DBA with a concentration isn't just an academic choice; it's a career-defining move that can profoundly impact your value in the business landscape. The result? You become far more than a general business professional—you become a specialized expert who can navigate complex challenges with authority and finesse.
DBA Concentrations
Now that you get why a concentration can be a game-changer, let's dive into what specializations you could consider.
Global Business Strategy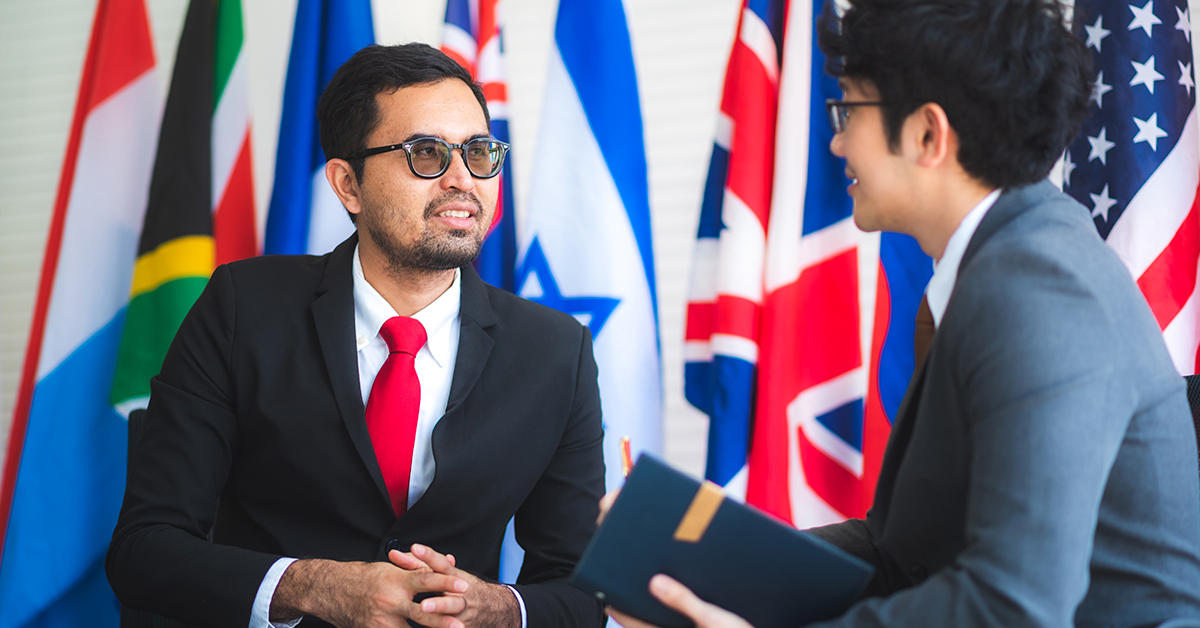 The Global Business Strategy concentration is designed for doctoral students who aim to think big—globally big. This focus teaches you how to transcend local markets and venture into international territories. You'll study global market dynamics, international legislation, and get a comprehensive grasp of business cultures around the world.
What You'll Learn
Doctoral candidates who choose this concentration will learn much more than just the basics. You'll become proficient in global finance, honing your skills to adapt to different financial markets and systems. You'll also get a grip on international human resource management, focusing on strategies to manage and lead diverse teams across borders.
Business analytics also play a significant role in the curriculum, equipping you with the skills to analyze international market trends and make data-driven decisions. All of this knowledge accumulates to help you craft strategic decisions that don't just work locally but echo across global markets.
Career Outcomes
When it comes to charting a successful career in a business-related field, the potential roles for this concentration are incredibly diverse and rewarding.
Global Strategy Director: Lead your organization in developing and executing strategies that make a global impact.
International Business Consultant: Offer your specialized knowledge to various businesses aiming to expand or solve issues on a global scale.
Chief International Officer: Oversee the international operations of a company, ensuring that the organization's global strategy aligns with its overall objectives.
Technological Innovations in Business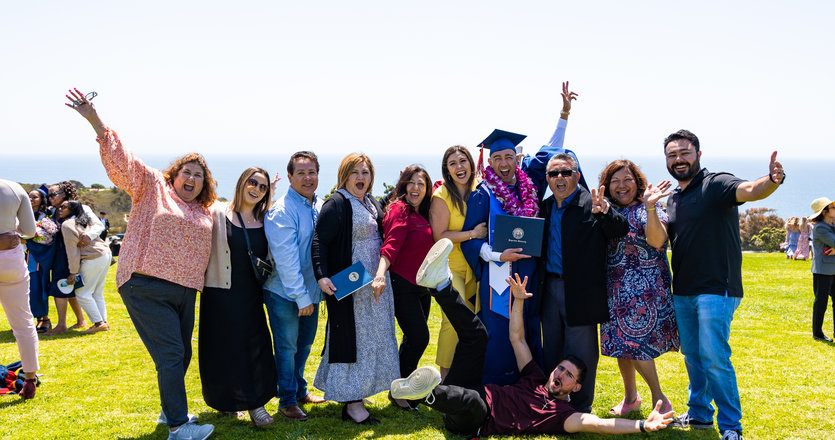 In the Technological Innovations in Business concentration within the DBA program, the synergy between technology and business strategy is at the forefront. The doctoral program coursework within this concentration is all about the digital transformation that is reshaping the way businesses operate. You'll explore the latest tech trends that have become essential elements in the modern business environment.
What You'll Learn
As you go through this concentration, you'll cover a wide array of topics essential to tech-driven business strategies. From digital marketing that elevates brand presence to data analytics that inform decision-making, this program covers it all. You'll also delve into Artificial Intelligence (AI) and its increasingly important role in automating and optimizing business operations.
One of the key elements you'll develop is critical thinking, which will help you adapt and apply technology solutions in innovative ways, giving your organization a competitive advantage.
Career Outcomes
Depending on your career objectives, there are a number of jobs available for qualified candidates.
Chief Information Officer: Take the lead in overseeing an organization's technical direction, ensuring it matches with business goals.
Technology Strategist: Use your comprehensive understanding of technology trends to formulate strategies that give your organization a tech-savvy edge.
Innovation Manager: Focus on driving innovation within the company, particularly in leveraging technology to solve complex business issues.
Organizational Behavior and Change Management
Think of this concentration as the psychology degree of the business world. It focuses on the intricate dynamics within an organization—from employee behavior and team interactions to the broader organizational structure. The program's goal is to provide you with the tools you need to effectively manage change, ensuring that company processes adapt and grow.
What You'll Learn
Here, you'll explore various facets of organizational behavior, including leadership principles that inspire and guide teams. You'll also understand the complexities of team dynamics and how they influence the productivity and morale of the organization. Corporate culture, a critical factor affecting employee behavior, is also a focus of the curriculum.
In addition, the program tackles practical business challenges related to strategic management and change initiatives. You'll gain evidence-based decision-making skills, allowing you to approach problems and opportunities with a balanced and informed perspective.
Career Outcomes
When you think of behavior and change management, the role of human resources director often comes to mind. Here are some other options to consider.
Organizational Development Manager: Work on improving organizational effectiveness through the development and alignment of strategies, structures, and processes.
Change Management Consultant: Assist organizations in executing change initiatives smoothly, helping them adapt to new business processes or market conditions.
Chief People Officer: Oversee human resources or talent management with a focus on aligning organizational behavior and culture with business objectives.
Sustainable Business Practices and Corporate Social Responsibility (CSR)
In the realm of business administration, the concentration on Sustainable Business Practices and Corporate Social Responsibility is a rising star. This focus within the DBA program is geared towards instilling a deep sense of responsibility in future business leaders. It's all about striking the right balance between profitability and sustainability, ensuring that businesses operate in a manner that is beneficial both socially and environmentally.
What You'll Learn
In this concentration, you'll acquire a multifaceted business education. You'll delve into environmental policy, scrutinizing how laws and regulations affect business operations and how companies can adapt in eco-friendly ways. Ethical business solutions will be another key area, focusing on the moral implications of business decisions.
Social entrepreneurship is also a focus, offering a look at how to combine business acumen and leadership skills with a social mission. The curriculum often brings in industry experts to discuss current challenges and best practices, equipping you with real-world insights.
Career Outcomes
With this specialization, your career prospects are exciting and diverse. Here are some potential roles to consider.
CSR Manager: Lead efforts in establishing and implementing social and environmental initiatives within an organization.
Sustainability Consultant: Provide expert advice to companies on how to adopt sustainable practices and meet environmental goals.
Social Responsibility Officer: Engage with senior leadership to ensure ethical considerations are at the forefront of all organizational decisions.
Financial Management in the Digital Age
At the intersection of business administration and technology lies the Financial Management in the Digital Age concentration. This doctoral level focus area seamlessly integrates classic financial theories with the cutting-edge digital technologies that are shaping today's business landscape. Whether it's e-commerce, digital banking, or blockchain, this concentration is about mastering the new-age tools that are transforming traditional core business functions.
What You'll Learn
Within this concentration, you'll go beyond the confines of a relevant degree in business administration to specialize in a number of groundbreaking areas. You'll delve deep into digital banking, exploring how financial institutions are adapting to online platforms. Blockchain technology will also be on your radar, giving you insights into decentralized financial systems.
Career Outcomes
With specialized skills in this area in financial management, you could land a senior director role such as the following:
Financial Technology Director: Oversee the implementation and management of digital financial tools within an organization.
Digital Banking Strategist: Develop and execute strategies to advance the digital capabilities of financial institutions.
Chief Financial Officer: Lead the financial operations of companies that prioritize digital technologies, ensuring optimal performance and growth.
How to Choose the Right DBA Concentration for You
When it comes to picking your DBA concentration, consider your career aspirations, personal interests, and the industries you admire. Pepperdine Graziadio's Executive DBA program is flexible and tailored to suit busy schedules, so you won't have to compromise your career while you specialize. With this program's research-intensive approach, you'll get hands-on, professional work experience, making you not just an expert but an authority in your chosen field.
What Makes The Executive Doctor of Business Administration Program at Pepperdine University Stand Out
When it comes to doctoral-level business education, Pepperdine University's Executive DBA program is in a league of its own. The curriculum is more than just a degree; it is about shaping tomorrow's leaders via a unique blend of academic rigor, Christian values, and sustainable business concepts. It equips you to be a constructive force in society and the world at large, not simply in business.
This DBA program's emphasis on practical application is one of its most notable qualities. You're not simply learning theories here. You're also learning how to apply those theories to real-world business situations. The goal is to equip you to generate transformative insights that can redefine industry practices. The program leverages scientific research methods, helping you become a Practitioner Scholar who is well-versed in evidence-based decision-making.
Pepperdine University's doctoral faculty aren't just educators; they're global experts in their respective fields who bring high levels of business knowledge and industry experience to the table. What sets them apart is their commitment to personalized mentoring. Our college professors are invested in your success, offering custom-tailored feedback and research guidance, which makes the learning experience deeply collaborative and enriching.
This program attracts accomplished executives from various backgrounds and industries, allowing for a multidimensional exchange of ideas. Class sizes are deliberately small to facilitate close connections, not just among peers but also with faculty mentors.
Apply to the DBA Program at Pepperdine University's Graziadio School of Business Today
If you are looking to deepen your expertise and take your career to the next level, it's time to consider applying to one of the top business schools—Pepperdine University's Graziadio School of Business. With a competitive admission process designed to find outstanding doctoral candidates, this is your opportunity to join a cohort of professionals dedicated to success in business.
The admission requirements for this advanced business degree program are stringent. This ensures that each student brings a high level of expertise and a commitment to academic excellence. While a Master's degree in business is usually required, each application is examined thoroughly. We take into consideration work experience, academic achievements, and personal traits that would make you a solid fit for this demanding program.
Admission decisions are made carefully. We're building a community of students who can enrich each other's learning experiences and contribute to the business field. Following acceptance, you will work with advisers to create a personalized degree plan. This ensures that you get the most out of this comprehensive program.
Our dedicated team is here to guide you through the admissions process. The result is well worth the effort. This is your opportunity to earn a business degree that is a catalyst for your future success.
Don't wait to elevate your career and make a lasting impact in the business world. Apply to the DBA program at Pepperdine University today.