Financial Aid Application Guide
2017-2018 Application Guide for Graduate Students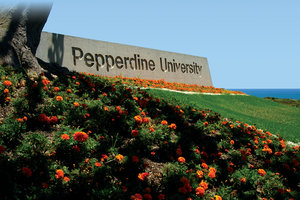 Financing your education involves a commitment affecting your financial standing. You will be required to make important decisions about student loan borrowing. It is your responsibility to learn how and when to apply for loans. The Graziadio Business School Financial Aid Application Guide below will help you through the application procedure and assist you in meeting important deadlines.
The Financial Aid Office is open Monday through Friday, from 9:00 a.m. to 6:00 p.m. You may contact us by calling 310.568.5530.
Financial Aid Terms and Conditions
By accepting a financial aid package offered by the Graziadio Business School, you agree to comply with the terms listed under the Terms & Conditions posted on the website. It is imperative that you review these terms and conditions and contact the Financial Aid Office regarding any questions you may have prior to accepting your financial aid.

To follow up on the status of your Graziadio School Application for Financial Aid, contact the Graziadio School Financial Aid Office at 310.568.5530 or PGBSFinancialAid@pepperdine.edu.