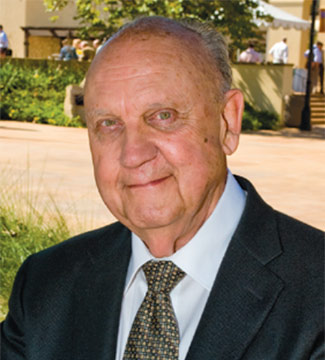 Wayne L. Strom, PhD
Emeritus Professor of Behavioral Science
Graziadio Business School
Biography
From his 40 year history as an Executive Coach and Organizational Change Specialist, Dr. Wayne Strom takes a pragmatic, applied and 'real world' approach in his classes. With his students, he gives special attention to the models, skill sets and attitudes which help to build upwardly mobile careers in management. Professor Strom has worked with a long list of local and multinational corporations in Europe, Asia, and the United States. These include such firms as ABC-TV, Baxter Healthcare, CB-Richard Ellis, Citicorp, Consolidated Capital, Disney, NAIOP, The Culver Studios, SmithKline, Edison International, Toshiba America, the U.S. Department of Agriculture, Yamaha and Native American Indian Tribes. He has also provided pro-bono services to a long list of charitable and not-for profit organizations.
Professor Strom's current focus is on the development of leadership processes for corporate renewal. He has evolved approaches for raising confidence through interpersonal influence processes for facilitation and communication. With an emphasis on authentic presence, he teaches a range of personal competencies such as 'High Impact Listening,' and 'Non-reactive Conflict Resolution.' As a seminar leader on the topic of 'Spirituality in Business,' he has a special interest in the relationship between various meditative and energy focused processes, such as 'Mindfulness' and the management of breath.
Dr. Strom became a full-time faculty member in 1970. In 1971, he was one of three founders of the prestigious Pepperdine Presidential and Key Executive MBA Program. He has served as Associate Dean, Director of Graduate Programs, and Chair of various academic committees. He was selected as a Harriet and Charles Luckman Distinguished Teaching Fellow in 1991. Dr. Strom's primary interests are in organizational performance enhancement and spirituality in business. He founded the Pepperdine Civic Leadership project in 1986. Currently he enlists executives in coaching employable but unemployed and homeless men and women in developing job searching skills.
Education
University of California, Doctor of Philosophy

Berkeley Baptist Divinity School, Bachelor of Divinity

University of Redlands, Bachelor of the Arts