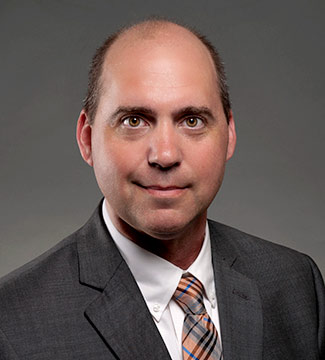 Robert Emrich, EdD
Practitioner Lecturer of Decision Sciences
Graziadio Business School
Biography
Dr. Robert Emrich has taught decision sciences since 2002. His primary teaching has been in statistics. Dr. Emrich specializes in teaching statistics with technology-enhanced instruction. He has developed and published Microsoft Excel based tools for easily conducting a range of statistical applications. His Excel tools have been used in higher education since 2004. He has developed numerous manuals and statistics workbooks for learning statistics by working with real-world data. Dr. Emrich also consults as an applied statistical analyst in fields ranging from healthcare to non-profit management. In higher education, he has contributed as a statistician to numerous published research studies. They include fields such as health sciences, organizational behavior, and political science.
Education
Pepperdine University, Doctor of Education - Organizational Leadership, 2003. Dissertation: Assessing Student Attitudes Towards Introductory Business Statistics
Pepperdine University, Master of Science - Ministry/Philosophy of Religion, 1998
Pepperdine University, Bachelor of the Arts - Philosophy, 1991


2003 - Assessing Student Attitudes Toward Undergraduate Business Statistics. Doctoral Dissertation- 3-year assessment of student learning outcomes and curriculum design.
2005 - Technologies Across the Curriculum- A grant-funded study of technology in education. (Contributor)
2004 - Excel Tools for Statistical Analysis: Published text supplement of Excel workbooks designed to run statistical applications