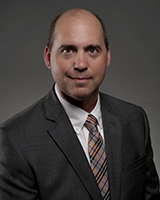 Robert Emrich, EdD
Practitioner of Decision Sciences
Graziadio Business School
Biography
Dr. Robert Emrich has taught decision science since 2002. His teaching primarily specializes in statistics with technology-enhanced instruction. He has developed and published Microsoft Excel-based tools for efficiently conducting a range of statistical applications. His Excel tools have been used in higher education since 2004. He has developed numerous manuals and statistics workbooks for learning statistics by working with real-world data. Dr. Emrich also consults as an applied statistical analyst in fields ranging from healthcare to non-profit management. In higher education, he has contributed as a statistician to numerous published research studies. They include areas such as health sciences, organizational behavior, and political science.
Education
Pepperdine University, Doctor of Education - Organizational Leadership, 2003. Dissertation: Assessing Student Attitudes Towards Introductory Business Statistics
Pepperdine University, Master of Science - Ministry/Philosophy of Religion, 1998
Pepperdine University, Bachelor of the Arts - Philosophy, 1991


2003 - Assessing Student Attitudes Toward Undergraduate Business Statistics. Doctoral Dissertation- 3-year assessment of student learning outcomes and curriculum design.
2005 - Technologies Across the Curriculum- A grant-funded study of technology in education. (Contributor)
2004 - Excel Tools for Statistical Analysis: Published text supplement of Excel workbooks designed to run statistical applications