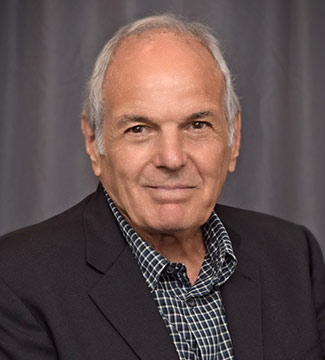 Robert Coscarello, MBA
Instructor of International Management
Graziadio Business School
Biography
Robert Coscarello is a full-time faculty member at the Pepperdine Graziadio Business School. Since 2009 he has conducted numerous courses in International Business, primarily at the Master's level. He has over 30 years of management consulting experience working with global clients as well as 20 years of experience as a country manager and regional manager with the leading consulting firms McKinsey and Towers Perrin.
He is a retired Towers Perrin senior partner and also served as managing director of the Latin America/Caribbean region, where he initiated, managed, and grew Towers Perrin's fastest-growing region. Previously he served as Country Manager, establishing Towers Perrin in Brazil. In addition to Brazil, Coscarello opened offices in Mexico, Argentina, Puerto Rico, Venezuela, and South Florida and created strategic alliances in Colombia and Chile. At Towers Perrin, he also managed the Global Resources Group that undertook and coordinated consulting assignments in Europe, Asia, the Middle East, and Latin America for Global Organizations. Additionally, he held various Business Development and functional leadership positions (including Total Rewards and Expatriate Practices) as a Towers Perrin partner. He served on the Boards of Towers Perrin entities in Mexico, Argentina, Venezuela, and Brazil.
Prior to Towers Perrin, Coscarello was with McKinsey & Co. and held the position of senior engagement manager (associate principal) on various general management consulting assignments in a wide variety of Fortune 100 companies.
Following his management consulting career, Coscarello acted as lead of corporate sales, business development, and strategic alliances executive at WageWorks, helping grow this start-up to an IPO with a market value of $2 billion.
He is currently co-founder of ProPitches, a start-up that focuses on connecting private equity firms with investment opportunities. Recently, Coscarello was CEO of the start-up CONTROLOS which produced energy-efficient and environmentally responsible products and services to the trucking industry. He also serves as board advisor to Evaresta, a consulting firm assisting companies in expanding their international operations.
Coscarello has also held board of director positions in nonprofits including president of the American School in Brazil and First vice president of the Brazilian-American Chamber of Commerce.
He has lectured extensively for such organizations as the AMA, Foreign Trade Council, and SHRM. Coscarello has served in the US Army, primarily in Germany in the Armored Cavalry and with the Special Forces and ASA.
Bob is an expert skier and qualified scuba diver. He motorcycle tours throughout the world. In college, he was co-captain of the Penn Rugby team and President of his fraternity.
He speaks fluent Portuguese and is partially fluent in Spanish, Italian, and French.
Education
Wharton School, Master of Business Administration

University of Pennsylvania, Bachelor of Science in Economics