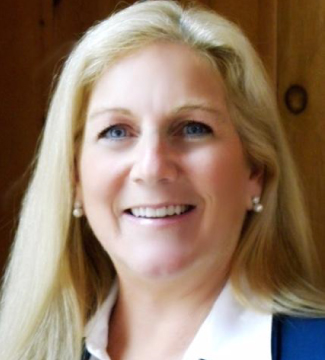 Kathleen Grave, DBA
Lecturer of Strategy
Graziadio Business School
Biography
Kathleen Grave teaches Strategic Management, International Business, and Applied Analytics at Pepperdine University's Graziadio Business School (GBS). She works with the Executive MBA, Fully Employed MBA, Master of Science in Business Analytics, Master of Science in Human Resources, Bachelor of Science in Management, and Executive Education Programs.
Kathleen's executive leadership at multinational corporations included R&D monetization, building strategic alliances and bringing emerging technology to industries creating new business opportunities. She led initiatives to bring new technology to global industry. Kathleen returned to her startup roots. Kathleen is Co-Founder and CEO at InBold Inc./Lassen Labs, a health science company. She is also the President of EI Group, providing expert resources and delivering competitive strategic consulting services. Her general management experience and strategic approach is paired with strong financial oversight to guide firms through growth and change as their industry evolves.
Kathleen earned her Doctor in Business Administration at University of Liverpool, UK with a scholarly focus on strategic, integrative, sustainable Smart Cities. She also collaborates with academic peers internationally on research initiatives specific to healthcare, smart cities, and applied differentiation and growth strategies via business and entrepreneurial economics.
Education
University of Liverpool, UK, DBA
Pepperdine University, Graziadio Business School, MBA
California State University, Chico, California, BA


Dr. Kathleen Grave has published in journals related to international business, management, and strategy in Finance, Economics, and the Environment. She has also contributed to thought leadership and business publications on Smart Cities, Technology, and Industry Leadership. Her publications have appeared in the International Journal of Business and Management and the Review of International Business and Strategy. Kathleen and colleagues in Denmark published an environmental reference series of books and were recognized with an Award of Excellence by the Denmark Ministry of the Environment and the European Union in Brussels.
Dr. Kathleen Grave has participated at international academic conferences, public sector, and private sector professional conferences. She has been a keynote speaker, panel facilitator and panelist at international industry conferences and multiple technical and leadership conferences. She is regularly booked to lead and facilitate corporate strategy sessions with Boards, C-Suite leadership teams, and non-profit organizations. Kathleen is a member of several boards, industry associations, professional organizations, and the Beta Gamma Sigma international honor society.
Board Positions
Pepperdine University, GBS, Board Member (2016 – 2020)


Co-Chair Future of Healthcare Symposium (2016 – 2020)

Hospice of Santa Cruz County, (2015 - 2018)


President, Board of Directors (2016 - 2018)

Leadership California (LC), (2016 - 2020)


VP Board Member (2017 – 2019)

Western Growers Association, Technology and Innovation Advisory Board (2017 - 2020)

Board Member and Advisory for several startups in stealth mode and early seed stages