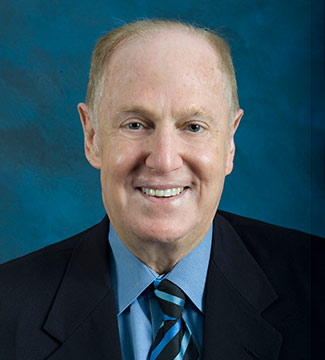 Charles Leo, PhD
Practitioner Lecturer of Applied Behavioral Science
Graziadio Business School
Biography
Charles P. Leo, Ph.D. has over 25 years of executive-level management experience in the areas of human resources management, employment law and policies, strategic planning, and organizational development. In addition to his diverse and extensive corporate business experience, for over 25 years he has also simultaneously served as an adjunct professor at the Graziadio Business School, he is currently a full-time practitioner faculty member in the Department of Applied Behavioral Sciences, at the Graziadio School. Dr. Leo has had significant consulting assignments advising more than 250 organizations throughout the country in both the private and public sectors. He received his B.S. degree in Psychology from the University of California at Berkeley, his MBA (with an emphasis in Labor Economics) from UCLA, and his Ph.D. in Organizational Psychology, also from the University of California at Los Angeles. A partial listing of Dr. Leo's clients have included: Bank of America, Zenith Insurance Company, Paramount Pictures Corporation, Warner Bros. Studios, City of Orange, City of Santa Barbara, Toyota Motor Company, TRW, UCLA, California Dept. of Transportation, and the U.S. Social Security Administration.
Dr. Leo is a member of PIHRA (Professionals in Human Resources Association), the APA (American Psychological Association), and the CPA (California Psychological Association). He has co-authored articles published by the Graziadio Business Report on the topics of "Sexual Harassment Prevention Training: 2008 Update" and "Employers' Legal Obligations to Employees in the Military." Dr. Leo, along with Dr. Jeffrey Schieberl also co-authored an article included in the Workforce Management Journal on the topic of "Don't Make Them Fight a War in the Workplace." Dr. Leo writes primarily in the areas of Human Resource Management, Employment Laws & Regulations; and Organizational Development & Leadership.
He has presented numerous keynote presentations and seminars in various Human Resources Associations on such topics as: Top Issues for HR Professionals in 2008; Strategic H.R. Practices: Developing a Sound Metrics System; Conflict Management in the Workplace; Becoming an HR Strategist; and Beyond HR: New Trends and Challenges.
Education
University of California, Doctor of Philosophy

University of California, Master of Business Administration

University of California, Bachelor of Science