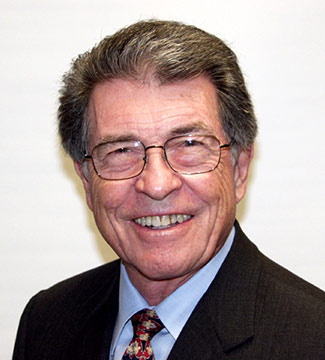 Charles Hunt, ESQ, JD, MBA, LLM
Emeritus Professor of Business Law
Graziadio Business School
Biography
Mr. Hunt earned over 35 years experience as a private practitioner, corporate counsel, and business manager. He has extensive trial and transactional experience in the areas of tort litigation, real estate, securities, contracts, leases, insurance, labor negotiations, state PUC and ICC issues, employment law, and legislative advocacy. Mr. Hunt was a member of the State Bar of California, Washington State Bar, United States Supreme Court, Ninth Circuit Court of Appeals, United States Tax Court, and Interstate Commerce Commission Bar.
Mr. Hunt was a Judge Pro Tem, arbitrator, and mediator for the Superior Courts in Orange, San Bernardino, Los Angeles, and Riverside counties; and was a mediator on the panel of the 4th District Court of Appeal, Riverside. He completed extensive private mediation and arbitration, and was a member of The National Arbitration Forum. His LL.M. degree is in Dispute Resolution from the Straus Institute, at the Pepperdine University Caruso School of Law. He was also a professor of Business Law at the Graziadio Business School at Pepperdine University, where he taught Negotiation and Dispute Resolution, Ethics, and Business Law.
Mr. Hunt had a reputation as a hard working and patient mediator who listens carefully and who has had successful results because of his ability to quickly grasp the essential facts and lead parties through the issues that have created the impasse that led to mediation.
Education
Pepperdine University, Master of Laws

Pepperdine University, Master of Business Administration

Golden Gate University, Juris Doctor