Interview with Dr. Peggy Crawford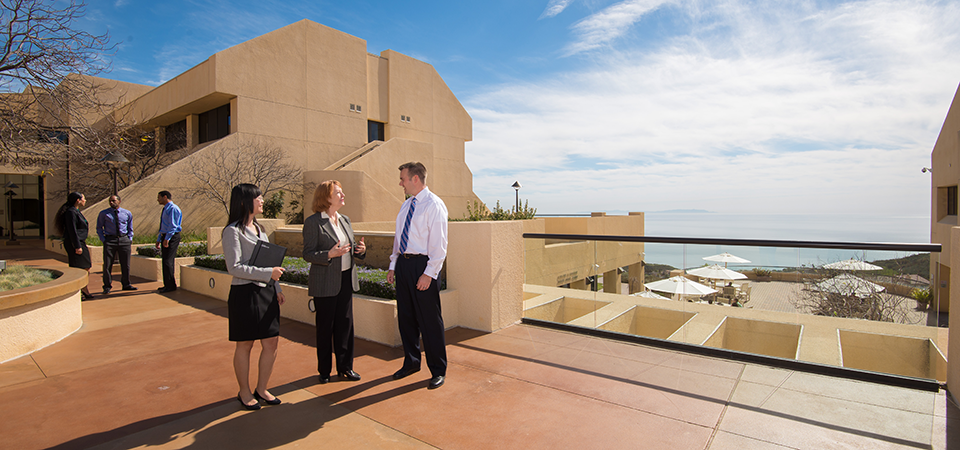 What do you teach students about leadership?
Good leaders surround themselves with smart people and are willing to listen to others. However, it is critical that leaders also be able to make good decisions. If you are a leader that does not agree with the people around you, it is important that you reach out and explain your decision-making rationales. When you help stakeholders feel listened to, rather than having dictated to, you can inspire them and win their support. Sometimes, though, in the face of opposition, you have to say, "Thank you for the information, this is what I am doing." You cannot lead unless there is someone behind you.
You have taught at several business schools—what sets Pepperdine Graziadio apart?
I joined Pepperdine Graziadio Business School in 1997 after having taught at both private and public universities. I appreciate that at Pepperdine we have the ability to innovate, be cognizant of what the market is asking for, and react so much more quickly to shifting market demands than other schools. I also respect Graziadio's emphasis on ethics. We really take our commitment seriously when we say that we are developing values-centered leaders.
What can Graziadio students learn from studying abroad?
I have taken students from our Masters of Science in Applied Finance program to Shanghai and Hong Kong. This has taken place on several occasions for our one-week intensive study programs. These trips can serve to be incredibly beneficial, especially our world is getting smaller and smaller. When we take Graziadio students abroad, they learn how people in different parts of the world think, act, and express themselves. It gives our students a chance to immerse themselves­ in new cultures, languages, food, and activities. Overall, this experience deepens their ability to apply business principles to a global society.
"We really do take it seriously when we say that we're developing values-centered leaders."
Peggy Crawford, PhD
Professor of Finance
Having studied China and visited there, what is your current take on China's economy?
First of all, economists have long known that China's tremendous growth rates could not last forever. Part of the problem is that, unlike their American counterparts, the Chinese aims to save money. If China wants to support the economy locally—instead of being solely an export economy—then its citizens need to spend. This serves to be a real cultural change and mind shift. Fortunately, Chinese demographics are changing. Instead of being highly segmented, there is now a developing middle class. However, this middle class will need to learn to spend as well as save for China's growth rates to improve.
What will you be speaking about at the Dean's Executive Leadership Series event on March 19 in Shanghai?
For the upcoming Executive Leadership Series event, I will be presenting my outlook on the Chinese economy and will call it "an outsider's view." So much is happening right now with the slow down in China and the near crash within the Shanghai stock exchange. China's lagging economy is making an impact in and around the world. I plan to posit an outsider's view as to what is happening and whether or not I think it will turnaround.