Jordann Schoonover, MBA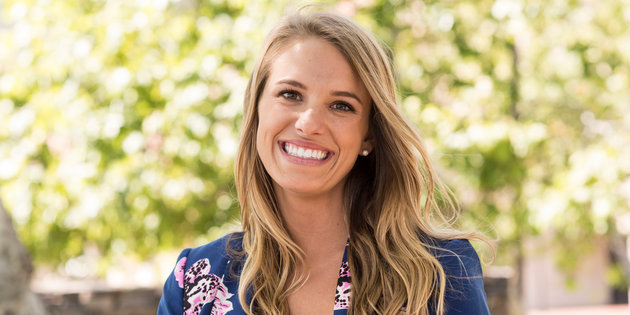 Full-Time MBA
What attracted you to Pepperdine?
I attended Pepperdine during my undergraduate studies, which definitely helped me make my decision to come back and earn my MBA here. I think what I saw in the undergraduate programs were teachers that were truly dedicated to the students and I assumed that once I got to Graziadio it would be an even more intense experience of that, and that's what I've found. Teachers truly care about us and they're here because they love what they do, which is teaching us, and helping us become a part of the real world.
What makes a Pepperdine MBA different from other schools?
Every teacher is here to make a socially responsible individual who is not going out into the world just simple to make the bottom line bigger but to create individuals that are going to better the world for future generations.
"I think you definitely get a higher caliber of students because they want to build friendships and long lasting relationships that I think will move us forward once we get out of school and into the real world."
How has pursuing a higher education impacted your life?
I think what I've found is that I have the leadership skills and the potential, but I just needed to come to school to gain more knowledge and really refine those skills. By interacting with more experienced students I was able to practice that in a safe environment.
How has Pepperdine provided value to your personal and professional life?
Pepperdine has provided value to my personal life though the friendships that I've made with students and the relationships I've made with professors. I think that it has deepened my understanding of the opportunities that exist for me because the professors are so willing to open doors for us and just enlighten us to opportunities that we may not have known existed before.
What are the benefits of attending Pepperdine?
I have found that the teachers are willing to go above and beyond to help you not only with your schoolwork, but outside of school finding internships and finding jobs. I emailed a teacher recently asking advice on accepting a job or not and they invited me to lunch and sat me down and talked to me for over an hour. It was definitely very insightful and made me feel cared for outside the curriculum.