Endowed Scholarship Fund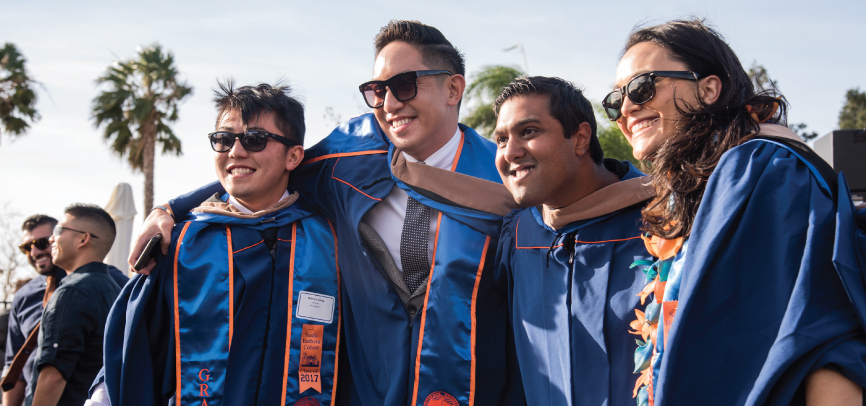 Celebrating 50 Years
For 50 years, Graziadio Business School's core values have guided its mission to cultivate leaders dedicated to inspiring positive change in their organization and beyond. Through its comprehensive suite of executive, MS, and MBA programs, Graziadio students are taught to lead with integrity, find courage with compassion, embrace their pioneering spirit, and take action, "today, not tomorrow" as they thrive in today's global economy.
We invite you, as alumni and friends of the Graziadio Business School, to ensure that top talent is recruited and retained in order to preserve Graziadio's high caliber of excellence. By giving generously to the newly created Graziadio 50th Anniversary Endowed Scholarship, you not only join Graziadio prestigious donor network, but you also cast your vote of confidence in the future of the school. We are grateful that $10,000 has already been pledged toward the Graziadio 50th Anniversary Endowed Scholarship. Only with your help can we reach our $50,000 goal!
Your gift will make a lasting impact! The Graziadio 50th Anniversary Endowed Scholarship Fund is permanently endowed fund for students in perpetuity, so your gift keeps on giving through the years. Will you help us create Graziadio's next generation of Best for the World Leaders by making your gift today?