Executive Education
Program instructors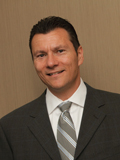 Lead Instructor
:
John Paglia, Ph.D., MBA, CPA, CFA
Associate Professor of Finance and Senior Researcher
Pepperdine Private Capital Markets
Dr. Paglia, a former Julian Virtue and Denney Professorship recipient, is an associate professor of finance at Pepperdine University and directs the Pepperdine Private Capital Markets Project. He has over ten years of university teaching experience in finance, performs business valuations for privately-held companies, and has testified as an expert on economic damage and valuation matters.
His work on the Pepperdine Private Capital Markets Project--the first simultaneous, comprehensive, and on-going investigation of the major private capital market segments-- has resulted in over 20,000 report downloads in more than 60 countries and has earned him the 2011 "George Award," which is given to the one faculty member who best leverages the business community to make a difference in the classroom.
His research has appeared in The Wall Street Journal, CNBC, USA Today, and The New York Times, been published in a number of journals and been presented at domestic and international conferences. Dr. Paglia holds a Ph.D. in finance, an MBA, a B.S. in finance, and is a Certified Public Accountant (CPA) and Chartered Financial Analyst (CFA) Charterholder.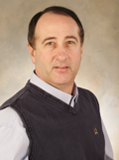 Rob Slee
President and Founder
Robertson & Foley Investment Bankers
Slee is founder of MidasNation, a community dedicated to helping business owners dramatically increase the value of their firms. He is also president of Robertson & Foley, a middle market private investment bank.
Slee has authored more than two hundred fifty articles on private finance topics in a variety of legal and business journals. Slee 's book, Private Capital Markets, is considered the seminal work in finance for private companies. Law schools and MBA programs around the world use this book in a new course of the same name. Slee has also published books Midas Managers (2007), and most recently, Midas Marketing: How Midas Managers Make Markets (2009).
Slee is an adjunct faculty member at DePaul University and Pepperdine University, and co-teaches a course at both schools on mergers and acquisitions. He speaks each year more than 60 times to trade associations, family and entrepreneurial programs, legal, CPA, and valuation conferences.
Slee co-architected the Pepperdine Cost of Capital Surveys in 2009 and co-created the Private Cost of Capital discount rate model. He has been a certified business appraiser for more than 15 years.
Slee is a board member of numerous professional associations and private companies. He has owned equity positions in a variety of mid-sized private businesses. He is a Phi Beta Kappa graduate of Miami University, and received a master's degree from the University of Chicago and an MBA from Case Western Reserve University.
Rob Zielinski
Managing Director
Riordan, Lewis & Haden (RLH) Equity Partners
Zielinski joined RLH from Lake Capital, a $650 million private equity group, where he focused on sourcing and analyzing investment opportunities in the business and healthcare services sectors. Zielinski's investment experience also includes three years with Trivest Partners, an $800 million private equity group focused on middle-market investments across a range of industries. Zielinski was also a consultant at both Ernst & Young and Arthur Andersen.
Zielinski received a B.A., magna cum laude, from Michigan State University and an MBA from the University of Chicago. Zielinski serves on the boards of three current RLH portfolio companies: ABBConcise, Total Woman and The Apothecary Shops.
Rob Brougham, Jr.
Managing Director
Newstone Capital Partners
Brougham is currently managing director at Newstone Capital Partners, which was formed in early 2006 in Los Angeles by two ex-TCW Mezzanine professionals, raising its debut fund at that time. Fully invested in Fund I, Newstone recently closed its second fund and now has over $1.6 billion in assets under management. Newstone focuses on $25 million to $75 million investments in the mezzanine securities of companies backed by private equity sponsors, usually in a leveraged buyout transaction.
Brougham has over thirty years of commercial finance experience including business development, underwriting management, and portfolio management with Bank of America, Wells Fargo Bank, Heller Financial, GE Capital, Kroll Zolfo Cooper and Newstone Capital Partners. During this time, Rob has worked successfully with the debt capital markets, private equity sponsors, and the investment banking community nationally closing a wide range of transactions including a variety of debt and equity securities. In addition to his significant transaction experience, Rob has held senior operating roles including the management of Heller Financial's joint ventures and wholly owned subsidiaries in the Asia Pacific region, and the start-up and management of new business platforms in vendor leasing, venture leasing and technology finance. His transaction and management responsibilities have exceeded $3.5 billion in securities value.
Brougham graduated from Occidental College with an A.B. degree in diplomacy and world affairs and a minor in Asian studies. He also attended Georgetown University in Washington D.C. and Waseda University in Tokyo, Japan.
Gary Clark
Venture Capitalist
Tech Coast Angels
Clark, a serial entrepreneur, founded four software companies in healthcare information software, building three to public company acquisition. Following the sale of his software businesses, he founded a biotech venture fund and acted as executive director for a non-profit biotech accelerator for several years. Attracted to private equity investments, he joined Tech Coast Angels in 2002 where he founded the Westlake / Santa Barbara Network, serving as network president and member of the TCA Board of Governors for five years.
Clark graduated from the University of North Carolina with a degree in business administration. He worked as a system engineer for Ross Perot at Electronic Data Systems for ten years before joining Blue Cross of California as vice president of systems development.
He now divides his time as a start-up funding and board level advisor for disruptive innovations in biotechnology, clean technology, multimedia and software and creating stories, music and digital IP to drive new multimedia business models.
Gary Rabishaw
Managing Director
Intrepid Investment Bankers LLC
Gary Rabishaw joined Intrepid as a managing director and founding partner in 2010 after more than 10 years focusing on middle market mergers and acquisitions advisory at Barrington Associates and Wells Fargo Securities. Rabishaw has been involved in numerous domestic and international corporate finance transactions, including mergers and acquisitions, private equity capital raising and financing transactions for companies across a wide variety of industries including industrial products, building products, consumer products and business services.
Selected transactions in which Rabishaw was involved include the recapitalization of RSI Home Products with Canadian private equity firm Onex Corporation (TSE:OCX), the sale of Pacific Crane Maintenance Company to Brockway Moran & Partners, the sale of Adams Rite Manufacturing to Sweden-based ASSA ABLOY, the sale of AAMP of America to Audax Partners, the sale of SpeakerCraft, Inc. to Nortek, Inc., the $682 million take private transaction involving Herbalife International, Inc. and the $150 million sale of Keystone RV Company to Thor Industries, Inc. (NYSE:THO).
Prior to joining Barrington Associates, Rabishaw held the position of vice president in the Merchant Banking Group of Banque Paribas. His experience there included underwriting and syndicating leverage finance transactions and making direct equity investments in support of middle market leveraged buyouts.
Rabishaw graduated from the University of Illinois with a B.A. in economics. In addition, he received a Master of Business Administration with distinction from the JL Kellogg Graduate School of Management, where he was awarded the Jane Robinson Memorial honor for academic excellence. He is a FINRA-registered general securities principal.
Jan Hanssen
US Bank

Hanssen joined US Bank in 2009 after working more than 20 years in the financial industry in the L.A. region. Hanssen is working in the commercial loan division of US Bank, doing marketing, origination and structuring of all bank products including loans from $5 to $50 million. Hanssen is also responsible for sourcing other opportunities for the bank, e.g. treasury management services, merchant cards processing services, foreign exchange, and a host of other products and services.
US Bank provides general commercial loan types and includes loans to individual owned companies, public companies as well as private equity owned companies. Loan types include revolving credits, term loans, acquisition lines etc., asset based or cash flowed based. US Bank is one of the fastest growing financial institutions and the 5th largest bank in the US (and was the first bank to repay TARP funds).
Hanssen's prior experience includes Finova Capital, GE Capital, Temple-Inland (Guaranty Bank) and a short period at two P.I.P.E. funds. Prior loan experience includes cash flow lending, asset based lending, and mezzanine lending. He has worked on loans for a variety of needs, such as growth capital, buy-outs, refinancing, DIP financing as well as turnarounds. Hanssen has successfully structured and closed more than 150 transactions ranging from $2 million to over $375 million.