RESEARCH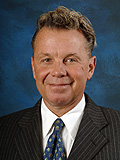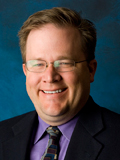 Dr. David M. Smith and Dr. Samuel L. Seaman won the Most Innovative Paper Award at the National Business and Economics Society Conference in Maui. The paper looked for evidence of rational behavior in veterinary labor markets.
Dr. Smith, an associate professor of economics and associate dean of Academic Affairs, pursues research that includes labor pay and productivity, forecasting, and analysis of specific labor markets. Dr. Seaman is a professor of decision sciences whose research focuses on the use of mathematical models to solve dilemmas in economics, finance, healthcare, and marketing.
"The question as to how economic agents make decisions, and the extent in which their behavior is 'rational' or influenced by other factors, is an important consideration in the fluctuation of labor markets. It also has implications for other markets, such as derivatives," said Dr. Smith.
For example, the authors explained, the irrational behavior of real estate investors contributed to the Great Recession. "If we understand the influences of how people make decisions, there may be an opportunity to help them make better informed decisions, which in the long run serves the economy better," they said.
Both faculty members teach in the internationally recognized Executive M.B.A. program, as well as Presidents and Key Executives M.B.A. program, at the Graziadio School of Business and Management. Students in these programs benefit from a focus on business practice that is applied, practical and relevant to the needs of the marketplace; which is a cornerstone of education at Pepperdine University and key to the research brought into the classroom by faculty such as Dr. Smith and Dr. Seaman.
The National Business and Economics Society is a multi-disciplinary academic association which focuses on promoting interdisciplinary research of both a theoretical and practical nature. It includes scholars from the fields of finance, accounting, marketing, management, information systems, operations research, economics, public health & administration, psychology and related areas.
Related posts: