SEER Global Study
Full-Time MBA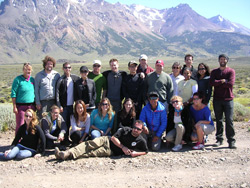 As an MBA student in the SEER Certificate program, you can travel abroad for one week to participate in an "Environmental Entrepreneurship Development" global business intensive for course credit. This is a unique opportunity to learn about sustainable, environmentally-conscious business practices, and explore how business models that embrace such practices can lead to long-term profitability and success.
Students learn the underlying principles and dynamics of environmentally-sustainable business practices, identify opportunities, develop new ideas, design a holistic solution, and develop plans for economically-viable, environmentally-sustainable businesses.
---
Global Course Offering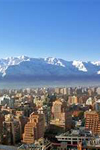 Santiago, Chile
The 2012 global course offering, "Sustainable Business in Latin America" is a week-long, business-focused sustainability and social entrepreneurship study program in the capital city of Santiago, Chile. This small country stands as a testament to open-door market policies, marked by political stability and economic prosperity. Chile is the world's largest exporter of copper, and its agricultural products such as fruit, vegetables and wine enjoy worldwide recognition for their high quality.
An MBA Advantage
Learn how Chile is continuing to focus on first-world sustainable practices and policies as well as the implementation process in order to stay competitive in the fast-growing global market. Chile has turned to social entrepreneurship to lead these new initiatives in both sustainable practices as well as bringing in new business opportunities across the spectrum. Students will have business meetings with executives from a variety of different institutions and companies, who will share how they have structured their practices.