Campus Locations
Silicon Valley Center, San Francisco Bay Area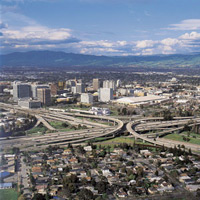 Silicon Valley - Bay Area
1735 Technology Drive, Suite 125
San Jose, CA 95110
(213) 700-5478
Communities Served
The Silicon Valley Center serves communities throughout the San Francisco Bay Area including San Francisco proper, Peninsula, North Bay, East Bay, South Bay, Silicon Valley, Santa Clara, San Jose, Sunnyvale, Cupertino, Saratoga, Palo Alto, Milpitas, Campbell, Los Gatos, Gilroy, Stanford, Fremont, Redwood City, San Mateo, and Pleasanton.
Attend an Info Session
Executive MBA classes meet in Silicon Valley. The students' learning experience is supported by a wide variety of reference and research capabilities.
Directions
Driving Directions
Follow the US-101 to Airport Pkwy in San Jose. Take the Brokaw Road exit from US-101. Take Technology Dr to Metro Dr. Turn right onto Airport Pkwy. Take the 1st left onto Technology Dr. Turn right onto Metro Dr.