Graduation
Saturday, December 7, 2013, 10:30 a.m.
Firestone Fieldhouse
Pepperdine University
Malibu Campus
Commencement is an exciting time at Pepperdine University. It is a time-honored tradition that celebrates and recognizes the significant achievements of our graduates. The Graziadio School of Business and Management is proud to honor its graduating students for successfully completing their degrees.
Please refer to this site to answer all of your questions and to help you prepare for this wonderful day.
December 2013 Commencement Speakers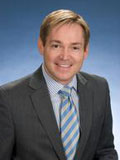 Distinguished Alumnus Award
Zack Hicks, BSM '97
Chief Information Officer
Toyota North America
Zack Hicks is chief information officer of Toyota operations in North America and group vice president for Toyota Motor Sales, USA, Inc. He is responsible for the strategy, development and operations of all systems and technology that support Toyota's North American business goals. Hicks is focused on aligning the efforts of business operations, strategic planning and technology to drive business innovation and efficiency. Hicks joined Toyota in 1996 and he has managed several areas within the company, including telematics, eBusiness, dealer systems and information systems. He led the development of next-generation dealership technology and designed a CIO Magazine award-winning information systems strategy framework to align business and IT strategies. Hicks also served as vice president of administrative services. He previously spent 10 years with United Airlines working on retail automation and online reservation systems. Hicks earned his Bachelor of Science in Management from the Graziadio School and his MBA from UC Irvine.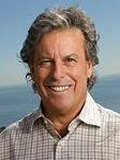 Commencement Speaker
Stevan Calvillo
Attorney at Law
Calvillo & Meyer, LLP
With more than 30 years experience as a trial attorney, Stevan Calvillo is now a full-time neutral, mediating litigated disputes. He is a member of the Southern California Mediation Association and, in addition to his private practice, Calvillo & Meyer, LLP, he serves as a court-appointed mediator for the Los Angeles Superior Court. A former partner of the firm of Ball, Hunt, Hart, Brown & Baerwitz, Calvillo has represented numerous real estate developers, banks and title companies in litigation and transaction matters. He has litigated and defended franchise lawsuits nationwide, successfully defending several multi-million dollar claims. He has tried and arbitrated more than 200 cases, successfully arguing many on appeal in the California Appellate system and before the 9th Circuit Court of Appeals. He has developed extensive experience in lawsuit arbitration. Calvillo served as a Los Angeles Superior Court judge pro-tem for settlement in Long Beach and as an arbitrator for the Long Beach Bar Association Attorney-Client Fee Disputes. Calvillo earned bachelor's degrees in political science and history from San Diego State University and a law degree from Western State College of Law (now Thomas Jefferson School of Law).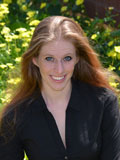 Student Speaker
Margaret Stonestreet
Fully Employed MBA
Margaret Stonestreet is a Fully Employed MBA student in the Santa Barbara cohort. She completed her undergraduate degree at UCSB and works as a Starbucks store manager. Stonestreet, who has a passion for yoga and modern dance, supports the Santa Barbara community though organizations such as the Special Olympics and Habitat for Humanity. She was recently honored with the Outstanding FEMBA Student Award for excellence in academics and leadership in the classroom. Stonestreet has accepted a position in the global store development department at Starbucks' corporate headquarters.