Meet the Faculty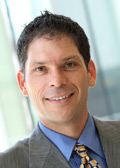 Michael L. Williams, PhD
Associate Dean of Full-Time Programs and Associate Professor of Information Systems
Phone: (310) 506-4112
E-mail: michael.williams@pepperdine.edu

PhD, Indiana University
MS, Indiana University
MDiv, Abilene Christian University
MS, Abilene Christian University
BA, Oklahoma Christian University
Dr. Michael Williams is an Associate Professor of Information Systems at the Graziadio School of Business and Management at Pepperdine University, where he teaches information systems classes to MBA students. His research has been published in leading empirical and practitioner journals including European Journal of Operations Research, and MIS Quarterly Executive. He is also the Interim Associate Director of Pepperdine's Center for Faith & Learning.
Prior to entering academia, Dr. Williams was an IT consultant in the Washington, D.C. area. As a consultant he created technology and business process solutions for a wide variety of corporate, non-profit, and government clients. He is a Microsoft Certified Professional and has developed business solutions using a variety of database and programming technologies. He has worked with firms such as Dynamac, the US Army, SkillsUSA, and Aspen Publishers.
Dr. Williams earned a M.S. and a Ph. D. in Information Systems from the Kelley School of Business at Indiana University. He received a M.Div. and M.S. from Abilene Christian University. He holds a Bachelor of Arts degree from Oklahoma Christian University and an A.A. from Northeastern Christian Junior College in Villanova, PA. Dr. Williams' research focuses on decision-making and information technology. He has conducted empirical research at International Fortune 500 companies, public universities, and health care providers. He has published his research in several IS journals, books, and conferences.
For more information see http://faculty.pepperdine.edu/mwillia2
Selected Links: