Meet the Faculty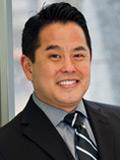 Mark W.S. Chun, PhD
Director of the Center for Applied Research, Denney Academic Chair, Editor-In-Chief for the Graziadio Business Review journal, Associate Professor of Information Systems
Phone: (310) 258-2824
E-mail: mark.chun@pepperdine.edu

PhD, University of Colorado at Boulder
MBA, University of California at Irvine
BA, University of Hawaii
Dr. Chun is the Director of the Center for Applied Research, the Denney Academic Chair, The Editor-In-Chief for the Graziadio Business Review journal, and an Associate Professor of Information Systems at Pepperdine University's Graziadio School of Business and Management. He earned a Ph.D. in Information Systems from the University of Colorado at Boulder, an MBA from the University of California, Irvine, with an emphasis in management strategy, and a Bachelor of Business Administration with an emphasis in management information systems from the University of Hawaii at Manoa.
He established the National Knowledge Management Conference hosted annually by Pepperdine University and sponsored by Pratt & Whitney, NASA Jet Propulsion Laboratories, Northrop Grumman, Hitachi Consulting, Open Text, and The Aerospace Corporation. His expertise and research focus falls within the domain of knowledge management, IS integration, and the use of IS to create value and to transform organizations. He has been published in numerous academic and practitioner journals, including the Communications of the Association of Information Systems journal, the Information & Management journal, the Journal of Information Technology Management, the Journal of Global Information Technology Management, the Journal of Information Technology Case and Application Research, and the Journal of Systems and Information Technology.
Dr. Chun has worked for Intel Corporation, Pepsi Co./Taco Bell, Coopers & Lybrand, and the Bank of Hawaii. He has conducted research at Qwest, Honda, Hilton Hotels, Kaiser Permanente, Mattel, U.S. Treasury Department, USDA, Internal Revenue Service, U.S. Department of Homeland Security, FDIC, Pratt-Whitney Rocketdyne, NASA-JPL, Northrop Grumman, and Raytheon. He has also researched the diffusion of information technology in less-developed Asian countries.
Selected Links: